Gladbach fans pressure Rose for response:
"Dortmund rips out the roots of our success."
By Peter Weis @PeterVicey
Direct messaging to Marco Rose from the Borussia Mönchengladbach supporters isn't over. On Wednesday, those affiliated with the FPMG supporters group issued supplementary content to further clarify some of their recent positions.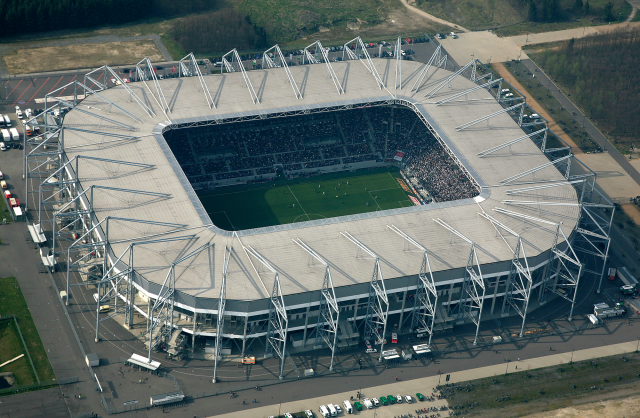 Following the past weekend's derby defeat to 1. FC Köln, one of Gladbach's most prominent ultra groups issued a strongly worded statement accusing head-coach Marco Rose of, through his squad rotations, not taking the club's biggest rivalry seriously enough.


As most suspected, the surfacing anger stems from two other issues not directly related to the derby loss. First, loyal fan groups shut out of their stadium are bound to feel additional frustration at this point. Second, and more importantly, Rose's likely move to Dortmund after the season strikes a raw nerve.

Those responsible for publishing the original complaint have issued clarifying statements in the past days. In an interview posted on the homepage of the FanProjekts Mönchengladbach, president Thomas Ludwig reacted to the media attention generated by the society's initial post.

"Marco," Ludwig begins by addressing the trainer directly, "We would very much like to build a monument dedicated to you at the end of your time with us. We very much appreciate that it was possible at all to walk through a stretch of the club's history with you."

The interview goes on to express hope that Rose will stay and make history with the club through his contributions. Ludwig notes that Rose's accomplishments, such as bringing the foals back to the Champions League and attaining the knockout stages, would ordinarily find more tangible appreciation were it not for the pandemic.

"In normal times, we would be in the stadium sending the coach and the team into the dressing room with thunderous applause," Ludwig notes, "but times are just not normal."


Ludwig then proceeds to explain that fans are more disgruntled with the BVB than their current trainer. Dortmund's headhunting, Ludwig says, is the "source of irritation". Ludwig claims that Dortmund, long mismanaged under the stewardship of former boss Dr. Gerd Niebaum, constantly throws money around to "rip out the roots of our success".

There is certainly historical precedent for Ludwig's statement. Gladbach diehards still haven't forgotten the so-called "Judas affair" of 1995 when Heiko Herrlich's departure for Dortmund ushered in a period of sad decline and relegations. Younger boosters still gripe about Dortmund's nicking of Marco Reus after the 2011/12 campaign.

The fan chant "Es gift nur ein Borussia" ("There's only one Borussia") can still be heard at BVB vs. BMG fixtures.

With the latest statements, it's clear that the Gladbach ultras wish to compel Rose into making some sort of statement regarding his future. The 44-year-old has thus far remained conspicuously silent.




Related stories