10 things you may not know about Florian Wirtz
By Rune Gjerulff @runegjerulff
Ahead of Germany's Euro Under 21's final against Portugal, here are 10 things you may not know about Bayer Leverkusen wonderkid Florian Wirtz, who bagged a brace in the semi-final.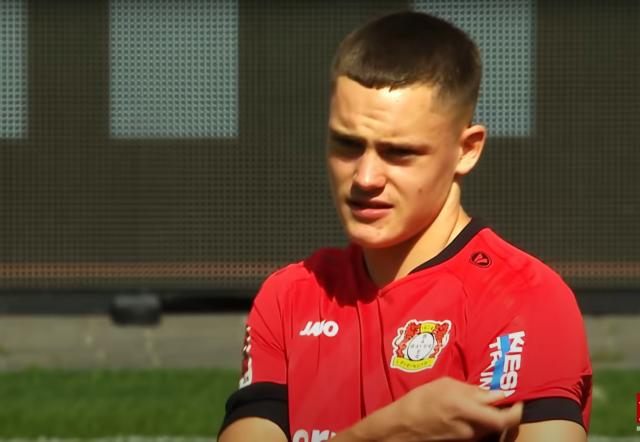 1. Football family
Wirtz was born in the Brauweiler district of Pulheim, North Rhine-Westphalia, and started playing football at local side Grün-Weiß Brauweiler, where is father is serving as chairman. Wirtz's parents are his agents, and his sister Juliane is a German youth international and plays for Bayer Leverkusen as well.


2. Turned down Leverkusen as a young kid
Wirtz has revealed he was already offered to join Leverkusen's youth ranks as a young kid when he was playing for Grün-Weiß Brauweiler. However, he initially opted to take the next step at FC Köln before finally being snapped up by Leverkusen in January 2020.

"I can understand that 'FC' were disappointed and that their fans are still angry about it. But I feel very comfortable in Leverkusen," he has told Bild about his decision to leave Köln for Leverkusen.

"I had to look at my future and my perspective, and when I look back, it was the right decision. At 'FC', I wasn't even thinking about playing for the professionals at that point, it was very far away," explained Wirtz.

3. Fritz Walter medal winner
Widely regarded as one of the most exciting young players in Germany, Wirtz was hailed as the brighest German prospect in the under-17 category last year when he was handed the gold Fritz Walter medal.

"It was definitely a nice feeling. I have really been looking forward to having it in my hands. Winning this medal was a long-term goal of mine. Getting this recognition means a lot to me," said Wirtz after being handed the medal.


4. Record breaker
Florian Wirtz has broken plenty of records in his short career. At the age of 17 years and 15 days, the attacking midfielder became the youngest player to feature for Bayer Leverkusen in the Bundesliga when he made his senior debut in an away game against Werder Bremen on 18 May 2020, overtaking the record held by Kai Havertz.

In June that year, he netted his first goal for Leverkusen when he put the ball into the top corner against Bayern München, becoming the Bundesliga's youngest scorer at the age of 17 years and 34 days. Quite an impressive achievement, although the record was later surpassed by Borussia Dortmund youngster Youssoufa Moukoko, who scored his first Bundesliga goal at 16 years and 28 days.

When Wirtz found the net against Stuttgart in a 5-2 win in February 2021, he became the first player in history to score five Bundesliga goals before turning 18.

5. School vs. football
Until recently, Wirtz was still in school, studying for his Abitur (high school diploma/A-Levels). In fact, an exam made him miss an Europa League game against Slavia Prague last year, and the youngster had a teacher with him when he was with the senior national team in March.

"I have to admit that it is exhausting managing both at the same time. I know that I have to approach my studies and football with the same amount of energy, even though football comes a bit more naturally to me. But I realise that I don't have much time left in my studies and I cannot give up so close to the end," Wirtz said in an interview with the German Football Association earlier this year.

6. Received a helping hand from Amiri and Demirbay
Since making his debut for Leverkusen in 2020, Wirtz has emerged as a regular starter at BayArena, and the midfielder has said the support he has received from teammates Nadiem Amiri and Kerem Demirbay has been key to his success.

"Nadiem Amiri has given me tips right from the start. He told me right away that the coach doesn't like it at all if you don't chase the ball immediately after losing possession. Kerem Demirbay also helped me," Wirtz has said in an interview with Sport Bild.

"I was surprised that the support has especially come from players, who play in the same positions as me. They didn't see me as a competitor, but as someone who could help the team. That helped me a lot to quickly adjust to the way we play," he continued.

7. Compared with Havertz
An attacking midfielder who is also capable of playing as a winger, Wirtz has been likened to former Bayer Leverkusen player Kai Havertz, and the 18-year-old himself has admitted that his ex-teammate is an inspiration to him.

"In training, I try to emulate how he acts in front of goal and how he moves between the spaces. It's an incentive for me to become even better than Kai. I always want to be the best and hate to lose," Wirtz said in an interview with Sport Bild.

According to former FC Köln academy boss and sporting director Jörg Jakobs, Wirtz has the potential to become as good as Havertz.

"[Wirtz] is an exceptional talent. He has a combination of potential and extreme determination, which is extremely rare. I have rarely seen an offensive player, who works so hard at tracking back, despite the fact that he could rely solely on his offensive qualities. He wants to win every defensive duel as well, and that makes him a complete player," Jakobs has told Kicker.

"'Flo' can do everything. He has a lot of witty playfulness, great technique, incredible playing intelligence, he's fast with the ball and is a good dribbler. If he stays healthy, he's at least in the same category as Havertz."

8. Tested positive for coronavirus
The youngster is one of several Bayer Leverkusen players who were tested positive for coronavirus during the 2020/21 campaign. After returning a positive test at the beginning of March, Wirtz missed Leverkusen's 1-0 win over Gladbach before making his return from the bench versus Arminia Bielefeld on 14 March.

9. Has a soft spot for Barcelona
Wirtz has surely caught the eye of Europe's top sides with his performances, and should the highly-rated midfielder want to take the step to a bigger club in the future, he would apparently prefer a move to Barcelona.

"As a little boy, I always wanted to play for Barcelona. Nothing has changed in this regard, but until then I still have some time," Wirtz revealed in an interview with Sport Bild.

10. Set to stay put this summer
However, the 18-year-old will be going nowhere this summer, according to Leverkusen sporting managing director Rudi Völler.

"Florian will stay. We won't let anyone talk to us in this regard," Völler told Bild in March.

Wirtz then went on to sign a new long-term deal until 2026 in May.



More about Florian Wirtz