Fantasy Bundesliga:
Must-haves and differentials for Matchday 30
By Christian Andrick
Ahead of Matchday 30, we have highlighted a must-have player (M) and a differential pick (D) from each game that you should consider for your Fantasy Bundesliga team.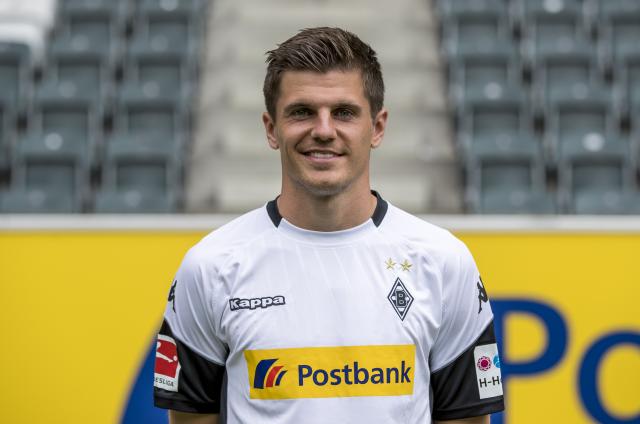 Jonas Hofmann now has 11 assists on the season. Second best in the Bundesliga.

1. FC Köln v. RB Leipzig:


M: Dani Olmo, Midfielder (RBL, 18.7M, 17%) - Olmo has not been his star studded self lately, grabbing one goal and one assist in his last four matches. After dropping points last week to Hoffenheim, Leipzig will be furious with themselves and should be seeking immediate redemption. Köln will be an easy target and will offer plenty of opportunities for Olmo.

D: Alexander Sørloth, Forward (RBL, 15M, 0%) - Starting every other game in recent weeks, he should be expected to start if the rotation continues. Sørloth has done very well in matches when he has gotten a full 90 minutes. In his last three starts where he has played a full game, he has registered three goals and an assist.

Eintracht Frankfurt v. FC Augsburg:

M: Filip Kostić, Midfielder (SGE, 20M, 14%) - Kostić has gone two games in a row with less than double digit Fantasy points. You would have to go back to matchdays 11 and 12 for the last instance of this happening. The chances of a third game in a row of subpar points are slim to none.

D: Amin Younes, Midfielder (SGE, 7.5M, 2%) - Younes has not done much at all for Frankfurt since their impressive win over Bayern in February in which he scored the winning goal. He was solid in his sub appearance against Gladbach. In just 25 minutes off the bench, he managed three shots with two on goal. It had taken him his previous four games to match that same total.


FC Bayern München v. Bayer 04 Leverkusen:

M: Jamal Musiala, Midfielder (FCB, 1.9M, 6%) - Musiala has been exceptional in his last two matches, notching three goals and three chances created. With Bayern's injuries, one would have thought the likes of Kimmich or Muller would step up to carry the team but the teeneager has been the one to shoulder the load. At a measly 1.9M, you won't lose sleep over the pickup.

D: Moussa Diaby, Forward (B04, 14.9M, 2%) - Diaby is by far having the best season of his young career and proved once again how clinical he can be out on the wing. A goal and an assist against Köln was much deserved. Bayern's defense was less than spectacular against Wolfsburg, giving plenty of hope for the Leverkusen attack.

DSC Arminia Bielefeld v. FC Schalke 04:

M: Cedric Brunner, Defender (DSC, 3.9M, 0%) - Brunner and Bielefeld have done a fabulous job keeping two clean sheets in a row and climbing themselves out of the relegation zone. Brunner has also done great offensively as the right back has sent in 14 crosses in the last two games. Against Schalke, there is a good chance one of those connects.

D: Andreas Voglsammer, Forward (DSC, 6.1M, 0%) - Voglsammer has been very active in recent weeks. He always finds himself in dangerous positions and has certainly not been afraid to put his laces through the ball. In his last three games, he has one goal on 11 shots and is a bit unlucky to not have come away with more. Against Schalke, expect him to go all out as Bielefeld can really separate themselves from the bottom three with a win.

Hertha BSC v. Sport-Club Freiburg:

Match postponed. Players from each squad will be awarded their own season average as Fantasy points for the match.


Borussia Dortmund v. 1. FC Union Berlin:

M: Marco Reus, Forward (BVB, 18.9M, 3%) - Unlucky to not come away with anything from Dortmund's 4-1 win over Bremen, Reus will be tasked with leading his side against a Union team that is unbeaten in their last three. Dortmund should feel good about their chances as they have shown signs of life in recent games. Reus in particular has scored double digit Fantasy points in three out of his last four matches.

D: Petar Musa, Forward (FCU, 6.7M, 0%) - Musa has become a regular fixture recently, starting the last three games and rewarding the skipper with a goal and an assist for the confidence. Although Dortmund has been playing better, they haven't kept a clean sheet in over a month.

TSG Hoffenheim v. Borussia M'gladbach:

M: Jonas Hofmann, Midfielder (BMG, 14.1M, 3%) - After missing the last two games due to Covid, Hofmann was right back in the thick of things as the master provider for Gladbach. WIth a goal and an assist against Frankfurt, he now has two goals in his last two games for a total of six on the season. His 11 assists on the season has him tied for second place in the league with Filip Kostić.

D: Tobias Sippel, Goalkeeper (BMG, 1.4M, 0%) - Hoffenheim have been struggling mightily lately in the scoring department, only netting twice in their last five games. With Yann Sommer suspended for two games, Sippel should fill in for him again. He's done very well in the interim, registering four saves and a clean sheet for 12 Fantasy points against Frankfurt.

VfB Stuttgart v. VfL Wolfsburg:

M: Maximilian Arnold, Midfielder (WOB, 16.4M, 2%) - Arnold has served his one match ban and will slot himself right back into the starting lineup. As the main corner and free kick specialist on the squad, he is always primed to pick up a ton of points if things go in Wolfsburg's favor.

D: Maximilian Philipp, Forward (WOB, 9.8M, 0%) - Philipp could find himself in the starting lineup for consecutive games due to suspensions to Mbabu and Otavio. Grabbing an instinctive goal against Bayern doesn't hurt his chances either. He will have plenty of opportunities as Stuttgart have given up five goals in their last two games.

SV Werder Bremen v. 1. FSV Mainz 05:

M: Milot Rashica, Forward (SVW, 12.7M, 2%) - After a long run of poor form, Rashica has started a game and scored a goal for the first time this year. Now with two games in a row with a goal, it's almost as if the Rashica from 2018-2019 has magically appeared.

D: Jean-Paul Boëtius, Midfielder (M05, 9.7M, 1) - In his last three games, Boëtius has played well, scoring once and assisting on two goals. Bremen have given up eight goals in their last two games, leaving Mainz with plenty of optimism going into the matchday.


Looking for other Fantasy Bundesliga articles ahead of Matchday 30? Check out all of our Fantasy Bundesliga tips and information here.




Related stories