Dejected Sebastian Rode concedes Champions League race: "I don't think that Dortmund will drop points"
By Peter Weis @PeterVicey
"Failed". "Inexplicable". "Stupid". "Sobering". These were the adjectival/adverbial clauses used by Eintracht Frankfurt players and their head-coach when asked offer their assessment of the 3-4 loss that most likely cost them their chance at their first ever UEFA Champions' League spot. 

Should Dortmund win against Mainz tomorrow, the quest will officially be over. An exhausted and dejected Sebastian Rode told his Sky Germany interviewer after the match that he expected them to.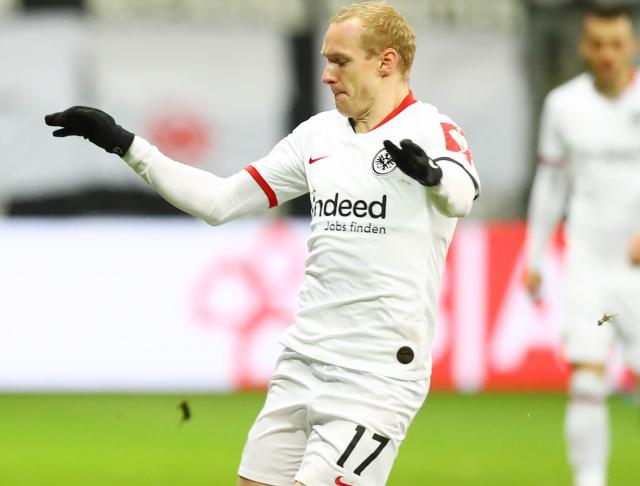 | | |
| --- | --- |
| Sebastian Rode. | Photo: GEPA Pictures/Roger Petzsche |
A frustrated Sebastian Rode was in no mood to sugarcoat his disappointment after Saturday's result. A chance to meet a goal within reasonable reach had been squandered.


"When a team that has already been relegated wants the win more than a team that can reach the Champions' League, it's very humbling," a deflated Rode noted, "very, very disappointing how the game went. Schalke deserved to win."

Perhaps tired of the usual barrage of questions concerning whether Adi Hütter's impending departure for Borussia Mönchengladbach sabotaged the team's motivation in the final weeks of the campaign, Rode seemed prepared to concede the point.

"In the final analysis, that can't be dismissed out of hand," the 30-year-old noted. With his body language, Rode seemed too enervated to rule out any reasoning behind Frankfurt's collapse.

Rode looked exhausted despite playing as a substitute in the match. Starter Timothy Chandler appeared to retain a bit more pep and fight, yet still labelled the result "inexplicable". The other veteran insisted that there was still hope, yet groused about the team's lack of preparation in a not-so-subtle dig at the coaching staff.

Chandler emphasized that the team still wanted to attain the Champions' League and that he personally had not given any thought to his trainer's move to a different team. For Rode, any glimmer of hope had already been extinguished.


"Dortmund has such a tailwind," Rode said of the team that, riding high on a five-match-winning-streak in the league and a victory in Thursday's DFB-Pokal final, "I don't think they'll drop points."



More about the match
More about the teams