Schmadtke speaks on van Bommel firing:
"The season can slip away like sand through your fingers."
By Peter Vice @ViceytheSS
After VfL trainer Mark van Bommel and staff cleared out their offices in Wolfsburg on Monday morning, German football journalist Michael Richter was able to get some more details about the Bundesliga's first coach sacking of the season from club boss Jörg Schmadtke.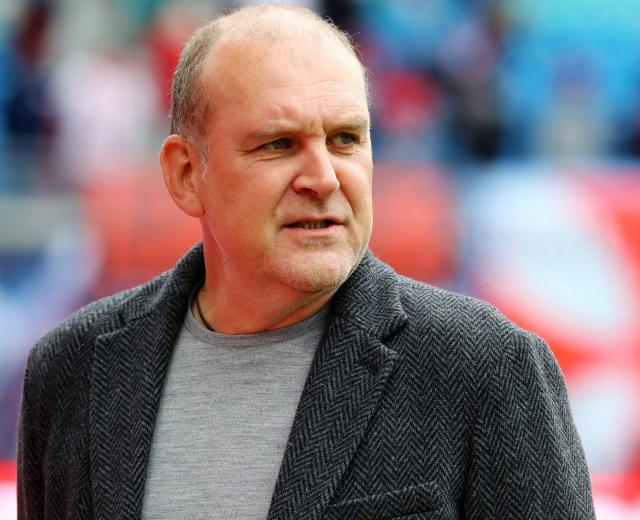 | | |
| --- | --- |
| Jörg Schmadtke. | Photo: GEPA Pictures/Roger Petzsche |
VfL chief executive Jörg Schmadtke made clear that the decision to cut trainer Mark van Bommel loose on Sunday had nothing to do with the Dutchman's post-match comments after the 0-2 loss to Freiburg on Saturday.




"Mark van Bommel's statements after the game didn't play a role," Schmadtke told German footballing magazine Kicker on Monday, "It was a realization that had been building for week. The perception of an overall trend doesn't take place in one day."

Schmadtke made clear that he didn't enjoy dismissing a coach in the midst of a league campaign. Since moving to his current club, the German football administrator had parted company with two other VfL coaches (Bruno Labbadia and Oliver Glasner) at the end of the season.

"The dismissal of a head-coach always means that mutually planned for things didn't work," Schmadtke said, "It's a defeat for everyone, not just for the coach. It's a defeat for me as well because I associated other things with Mark van Bommel. This is a sad moment for me and also not a nice situation as I have to admit that I made a mistake."

True to form, Schmadtke didn't want to offer too many details of the reasoning behind the sacking. The 57-year-old noted that "some things do not belong in the public eye". He did nevertheless reference some issues on the training pitch and even said that he thought something was off in the team's performance in test fixtures.

"I think Mark van Bommel had a clear style-of-play in his head, but we had problems in the implementation," he noted, "The team looked unsettled. In the end, there was a lack of belief that we could turn things around with our current regime. You have to make a decision."




Michael Frontzeck has been named the team's caretaker-trainer. The Gladbach native does have a great deal of experience as a head-coach for his hometown club, as well as Arminia Bielefeld as FC St. Pauli. Frontzeck's recent stints with Hannover 96 and 1. FC Kaiserslautern did not last particularly long.

Schmadtke strong suggested that that this would be a temporary solution.

"His [Frontzeck's] experience gives us a little room to maneuver," Schmadtke said, "We will look for a new head-coach. make a selection, and a decision at some point. We're looking for a head-coach with a clear vision as well as the ability to implement it and inspire people; someone who is best suitable for the team and situation we're in now."

Schmadtke also spoke on the timing of the decision. Clubs often make the choice to part company with a trainer prior to the international break. The Wolfsburg boss called this understandable from an "outsider's perspective", but noted he thought this would only serve to create further problems.

"If you look closer, you'll see that we have ten or twelve internationals who aren't going to be here [in November]," he noted, "When you develop the feeling that the right time has come, you have to act."

"We've only had nine matchdays and there is not yet a huge gap between us and the top," he continued, "One has to be careful that the season doesn't slip away like sand through your fingers."



More about Wolfsburg