3. Liga: Matchday 17 Preview
By Jamie Allen
There are crucial points up for grabs this weekend as we welcome a derby, top-of-the-table clashes, and relegation six pointers!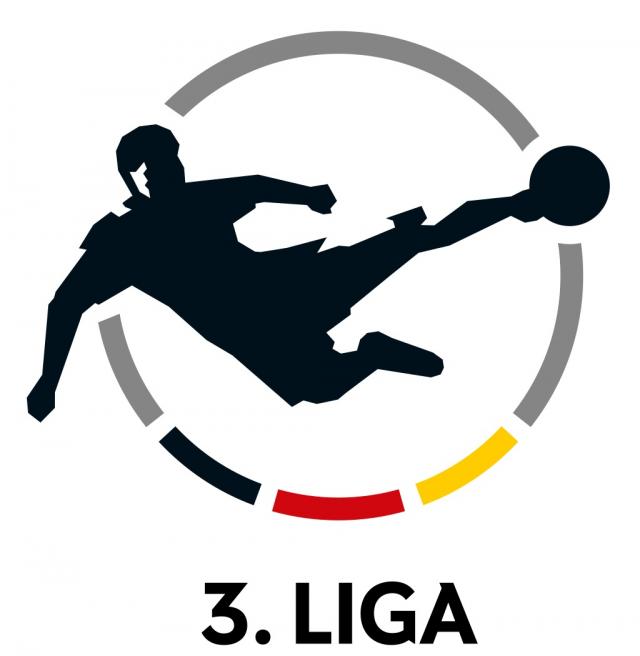 With just four points separating 3rd and 8th, you get the sense that this season might just go all the way down to the wire. We're fast approaching the midway point in the league now and many clubs are still bunched together and only divided by a few points. Let's have a look at the mouthwatering ties in Germany's third division this weekend.


MSV Duisburg vs Waldhof Mannheim (Friday)

Our weekend starts just a stone's throw away from the famous Rhine. Duisburg have been improving under Hagen Schmidt and won their last home game. If they're to escape the bottom four, it's crucial they make the MSV Arena a fortress regardless of who they're playing against. If MSV were to win this one, they'd jump out of the sellar and might stay above it depending on how results go over the weekend. Mannheim are coming off the back of a thrilling 3:3 draw. If they can get a victory here, they will jump into 3rd spot for the time being with a game in hand. There's plenty of incentive from both teams in this one and it should make for a great game. I just have a sneaky feeling Duisburg will get something here in front of their home support.

(Predicition: MSV Duisburg 2:1 Waldhoff Mannheim)

Würzburger Kickers vs SV Meppen (Saturday)

This is pretty much a carbon copy of Friday's game in terms of league positions. Würzburger sit in 19th place but a win could get them out of the bottom four. Meppen on the other hand could go as far as 2nd! To think that Meppen were only spared relegation last season due to financial issues at KFC Uerdingen and now they're one of the candidates for promotion. Coming off the back of a 4:0 win last time out, I expect the positive form to continue for Meppen.


(Prediction: Würzburger Kickers 1:3 SV Meppen)

TSV Havelse vs 1860 München

Havelse have given themselves a little bit of hope in recent weeks. Though they're still seven points from safety, they've proved they can get the odd win or draw. However, they're hosting a strong team in 1860 who are on the up. The Bavarians could finish the weekend in the top half of the league if they win this one. With the likes of Lex and Mölders in form, I can only see one winner here. I'd also make a note here that 1860 München are the team to watch in the second half of this campaign. They might just get themselves back in a promotion place.

(Prediction: TSV Havelse 0:3 1860 München)

Borussia Dortmund II vs FC Kaiserslautern

This is a big game in the top half of the league. Dortmund are coming off the back of a bad run but look like they've steadied the ship slightly. A win will put them above FCK but they're going to have to work hard if they're to get one over the best defence in the league. Kaiserslautern have been able to climb the table off the back of their impressive defensive record. Though they're playing away, I feel they can get another three points and put further pressure on those top three places.

(Prediction Borussia Dortmund II 1:2 FC Kaiserslautern)

FC Saarbrücken vs Viktoria Berlin

It's 7th vs 9th respectively here and it should make for an interesting game. On their days, both of these sides are capable of scoring goals. Saarbrücken netted four last time out whilst Berlin have done the same in previous weeks. Berlin have slipped down the table in recently and seemed to have plateaued after a fantastic start. Saarbrücken can be a tough place to go the best of times and I feel they might just edge this one in front of their home fans.

(Prediction: FC Saarbrücken 3:1 Viktoria Berlin)

SV Wehen Wiesbaden vs SC Verl

Both teams will be looking to bounce back from defeats last weekend. If Wiesbaden aren't careful, their season could be pretty much over before it's started and they'll just float around mid-table. If they can pull a few wins together, however, it could breathe life into a promotion push. Verl need a win for the opposite reasons. Now in the bottom four, Verl must get their act together. They're conceding too many goals and this situation has been coming. Unfortunately for Verl, I can't see them getting a win here.

(Prediction: SV Wehen Wiesbaden 1:0 SC Verl)

FC Magdeburg vs Eintracht Braunschweig

This derby has the makings of the weekend's top spiel. Magdeburg have had an extra week of preparations but only due to a covid outbreak in the squad. What's more, they're going to have to play without striker, Kai Brünker, after a ruptured muscle. Both of these teams have played 15 games and will want to keep their promotion pushes on track. Magdeburg are four points clear of the chasing pack and a win here will only further their hold on top spot. A win for Braunschweig, however, makes things even closer and interesting. This is going to be a really good game featuring some of the league's top players. I just have a feeling the away side will nick it.

(Prediction: FC Magdeburg 1:2 Eintracht Braunschweig)

VfL Osnabrück vs SC Freiburg II (Sunday)

Osnabrück are putting themselves in a brilliant position to get back into the second division. After an enthralling 3:3 draw last weekend, they'll be hoping for a more straightforward game. Their opponents are going well albeit down the opposite end of the table. Freiburg II's objective this season is to simply survive. In 14th place, that's exactly what they're doing. There is still a long way to go of course and Freiburg II will have their work cut out. Watch out for Osnabrück's Simakala in this one.

(Prediction: VfL Osnabrück 3:1 SC Freiburg II)

Viktoria Köln vs Hallescher FC

Viktoria Köln's unbeaten run in the league came to a crashing end last weekend. Despite this, they've been able to turn their season around and get out of the bottom four (for now). There's still a lot of work to do but they've proven they can beat anyone on their day. Hallescher have been drifting around the middle of the table for most of their campaign. However, if they're not careful, they could be pulled more towards the bottom. A home win here and V.Köln will go above Halle! This match could set the tone for the rest of these club's seasons, but I'm on the fence here.

(Prediction: Viktoria Köln 1:1 Hallescher FC)

Türkgücü München vs FSV Zwickau (Monday)

It's fair to say that no one in Germany is a fan of Monday night games and I'd be one of them. However, Türkgücü and Zwickau will be doing battle at the start of the week. Türkgücü has just sacked their manager after seven games in charge but it's no surprise. They're now just outside the bottom four and in need of a crucial three points. Zwickau, the league's new draw kings, are just two points ahead of Türkgücü and could do with a win themselves to get a bit of distance from the bottom four. I can only see one outcome here, however…

(Prediction: Türkgücü München 1:1 FSV Zwickau)

It's set to be another action-packed weekend of football in the 3. Liga. I hope you're looking forward to it as much as myself and I wish your team the very best of luck in their upcoming fixture!



Related stories