Wolfsburg-Hertha ends scoreless; Kohfeldt continues to disappoint
By Scott Reynolds
Both sides frustrated in dull affair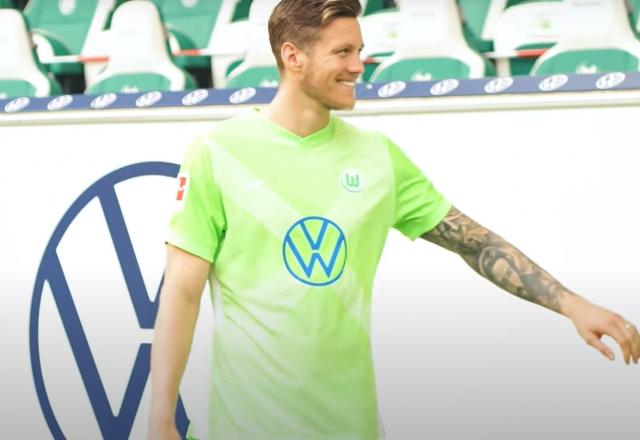 Saturday's afternoon meeting between Hertha BSC and VfL Wolfsburg was billed by German media in advance as a "Krisengipfel" (crisis summit), and in that sense, the 0-0 draw that resulted did not disappoint.




Wolfsburg can be somewhat happy with ending their astonishing series of eight straight losses, while Hertha can't be too upset to take a point from an away match against an opponent who finished in the top four the previous season. After Wolfsburg frittered away a small handful of golden chances in the opening 20 minutes, Hertha increasingly applied pressure and took control of the game, though unfortunately for them, without many-or any-dangerous shots on target.

In a curious scene that can only be described as an embarrassment for the officiating standards of the Bundesliga, a headed goal by Hertha's captain Niklas Stark off a corner in the 43rd minute was preemptively nullified by referee Robert Hartmann, who whistled Jürgen Ekkelenkamp for a phantom offensive foul before the ball landed in the net. VAR-presumably since the play had been blown dead before the goal fell into the net-declined to intervene. The decision to actively step in early on what video replay would show to be a laughable decision by Hartmann, when VAR is available, was, to put it generously, a clear error, and a sorry pockmark on an otherwise sorry 90 minutes of football.

Or, as fans in Berlin would call it, peak Hertha.

The match was characterized by missed passes and wasted opportunities on both sides; sloppy defensive play only outdone by the inability to convert the chances gifted by the opposition. If there was a bright spot, it was the performance of heavily maligned Hertha goalkeeper Alexander Schwolow, who made several strong saves (more than a few on chances that would have been-or were-whistled back on offside), and gave hope that Hertha can maybe see some better form from him in the coming weeks, with backups Rune Jarstein and Oliver Christensen currently and for the foreseeable future unavailable. With a hefty amount of pride, not to mention a place in the final four of the DFB Pokal, at stake in the upcoming weeknight derby against Union Berlin, some stability in front of the cage would be a boon for the Blau-Weiß, who have seen Schwolow concede an embarrassing amount of goals since his transfer from SC Freiburg in 2020. (The leaky and inconsistent team defence in front of him since his arrival hasn't helped either.)

For Wolfsburg, there was little improvement to be seen from their loss to recently promoted Bochum from the weekend prior. Star striker Wout Weghorst had one glorious chance early, and afterwards was barely to be seen. His struggle for form has been symptomatic of his team's shocking regression this season; a glance westward to see departed manager Oliver Glasner's recent blazing success with new club Eintracht Frankfurt can't make things easier. The Wolves have already jettisoned one manager this season in Mark van Bommel-a disastrous appointment that few predicted would work-and now new boss Florian Kohfeldt must be feeling his seat getting warmer. Wolfsburg have if anything gotten even worse since his debut, and management may feel a change is needed to avoid relegation-they currently sit only 3 points above the third-last spot. (Bruno Labbadia, keep your phone on!)




Kohfeldt is familiar with this position from his recent work with the once-proud Werder Bremen; he was in charge when they finished in the bottom three two seasons in a row. In that case, management pledged faith in his ability to keep the team up, despite consistently dismal returns, and kept him on 'til the bitter end. The reward of that faith was relegation. Wolfsburg may be wary about avoiding a similar fate.

In the end, the match was fitting for a grey January afternoon with a mostly empty arena. Both teams should be hoping for a quick return of their supporters-and better football.



More about Wout Weghorst