Leitl confirms that defender Hoogma is headed for new club
By Peter Vice @ViceytheSS
SpVgg head-coach Stefan Leitl confirmed on Friday that Hoffenheim loanee Justin Hoogma's arrangement with the club is about to be terminated.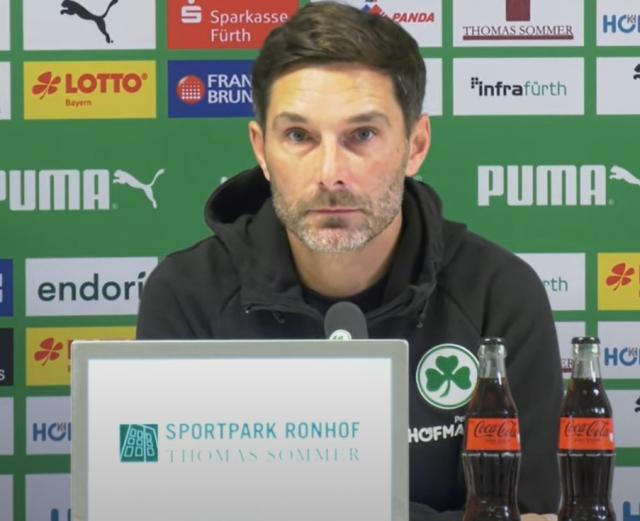 Dutch center-halve Justin Hoogma never got a chance to get going with loan-club SpVgg Greuther Fürth this season. After three starts in the opening three rounds, an injury and a bout with COVID kept him out of Stefan Leitl's XI. He only appeared once in Leitl's bench squad after the third round. 


"Justin wants to play regularly and that's a legitimate wish," Leitl noted at his Friday presser, "Unfortunately, we can't give him that regularity with Fürth." 

"Like all us, he had a problematic start," Leitl added, "Then came a serious injury and then Corona on top of that. He never got a chance to get off the ground." 

Leitl noted that Hoogma was "in negotiations with another club", suggesting that parent club TSG 1899 Hoffenheim is preparing to loan the 23-year-old out as soon as the existing loan arrangement with Fürth is terminated. 

Hoogma previously spent time with FC St. Pauli and FC Utrecht on loan from the Sinsheimers. 



More about Justin Hoogma
Related stories