Svensson discusses motivations, Onisiwo, and Alexander Hack's replacement
By Peter Vice @ViceytheSS
While there may not be much at stake for Bo Svensson's FSV Mainz 05, the Danish trainer made clear that he expected his team to snap a three-match-winless run at home against Stuttgart on Saturday. 

As to whether Niklas Tauer or David Nemeth would replace Alexander Hack in the back-three, the head-coach remained tight-lipped.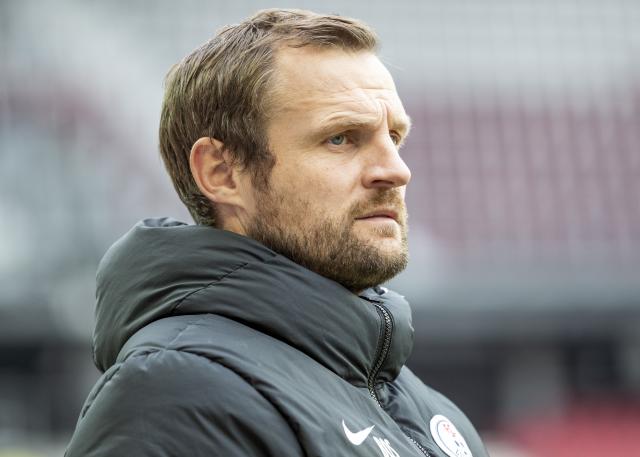 | | |
| --- | --- |
| Bo Svensson. | Photo: GEPA Pictures/Wolfgang Jannach |
With his own relegation fight from last year firmly in mind, FSV Mainz trainer Bo Svensson made clear in his pressers this week that opponents VfB Stuttgart would be shown no quarter. The same applied to a matchday 33 encounter with Hertha BSC several weeks down the line.


"We will do everything to ensure that our opponents do not collect these vital points," Svensson remarked on Thursday, "No matter what's at stake, it's about putting forth our best on the pitch. Every match is a chance for us to prove to ourselves and everyone else what we stand for."

Europe seems to be out of reach for the 10th-placed Rheinhessen. There remains a highly improbable arithmetical possibility. While acknowledging he wasn't truly thinking about it, Svensson reiterated that his side had no excuse for not delivering its best.

"There are still 15 points at stake," the trainer noted, "and who knows what else is possible? Last year, no one gave us a chance of staying in the league. That's another reason we need absolute professionalism."

"We get to play a Bundesliga match in front of, hopefully home sold out crowd," he continued, "One must see that as a privilege."

Saturday will mark a special occasion for one half of Svensson's "Johnny-si-wo" striking tandem. Veteran Austrian forward Karim Onisiwo will, unless circumstances dictate otherwise, make his 150th league appearance for die Nullfünfter.


Svensson made clear that he valued the 30-year-old's contributions to the team.

Despite the fact that Onisiwo has only racked up 22 Bundesliga tallies in his 149 appearances (not exactly a glorious total for a striker), Svensson declared him as talented and the likes of Andrej Kramaric and Donyell Malen.

"Strikers are measured by things other than goals," Svennson insisted, "Karim brings a lot physically and makes life unpleasant for defenders. He's a very valuable part of the season that we're playing."

By the end of his Friday presser, Svensson had found something at stake for the Mainzer to play for. Another "three points away from the relegation zone" constituted reason enough to give everything in front of the hometown fans.

While Stuttgart rely almost exclusively on youth in their relegation fight, Svensson will have to fall back on at least one 21-year-old to replace the injured Alexander Hack in his back-three.

Whether that player would be Austria's David Nemeth or Germany's Niklas Tauer, Svensson declined to say. Nineteen-year-old Paul Nebel is presumably also a candidate.

This trio of young players, first thrust into the limelight when a COVID outbreak in the Mainzer camp just prior to the first round of the current campaign, have all performed admirably this season.



More about the match
More about the teams