Official:
Hütter leaves Gladbach, Weinzierl also out at Augsburg
By Peter Weis @PeterVicey
Minutes after their respective fixtures concluded, both Adi Hütter of Borussia Mönchengladbach and Marcus Weinzierl of Augsburg confirmed that they would not continue to coach their teams next season. 

Two top tier German football sides are now in the market for new trainers.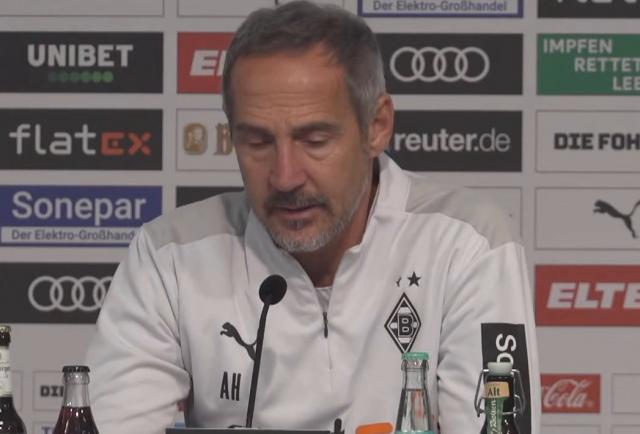 | | |
| --- | --- |
| Adi Hütter. | Photo: Borussia Mönchengladbach/OneFootball |
Two Bundesliga head-coaches slated for post-season sit-downs have opted instead to forgo the process and reveal that they would not be coming back right after their final matches concluded. Markus Weinzierl of Augsburg and Adi Hütter of Gladbach both won their final Bundesliga fixtures with their current teams. On that high note, they shall exit.


Weinzierl confirmed in his post-match interview with Sky Germany that he would not be renewing his expiring contract. Hütter--who remained under contract through 2024--announced that he and the foals would be going their separate ways.

"After many intense, productive, and respectful discussions, we came to a mutual agreement," Hütter told his interviewer, "Today was my last game with Borussia Mönchengladbach."

"One the one hand, it's a pity because I feel comfortable," Hütter continued, "but we didn't achieve what we wanted in sporting terms. There's some sadness. I thank the club for its honesty and candor."

"My heart hurts," Weinzierl acknowledged in his own interview, "the basis for a long-term commitment simply wasn't there. We remained in the league, but there was no satisfaction for me."

"That was a sign," Weinzierl added, "It was the right decision to stop talking. I made the decision yesterday and spoke to my players today."



Related stories