Reports:
With Polter and Alario deals stalled, Frankfurt consider Weghorst
By Peter Vice @ViceytheSS
Germany's main sporting tabloid reports that, with deals for Lucas Alario and Sebastian Polter stalled, Eintracht Frankfurt are considering reuniting former VfL Wolfsburg striker Wout Weghorst with his former coach Oliver Glasner.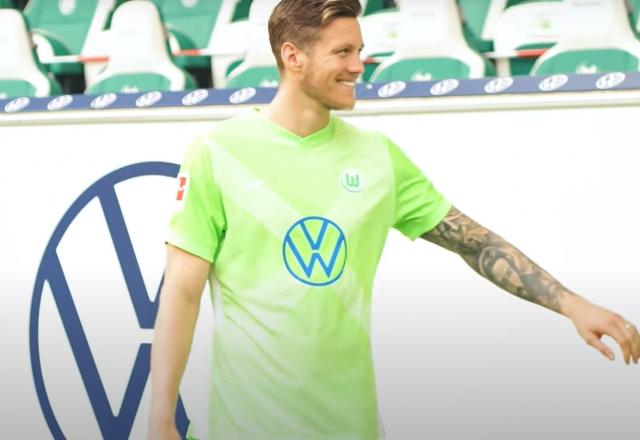 The latest news on Eintracht Frankfurt's search for additional attacking assistance, as reported by the German footballing press, holds that two potential deals for new center-forwards have hit a wall.


The SGE's pursuit of VfL Bochum frontman Sebastian Polter have hit a standstill. German broadcaster Sport 1 reports that Bochum have been refusing to accede to the transfer fee request since late March.

Sport Bild reports that Frankfurt wish to pay €1.5-€2 million for the former FC Union man. The tabloid also claims that Markus Krösche and the SGE front office have backed off the reported upon €6.5 million exit clause that would enable them to pick up Leverkusen's Lucas Alario.

Germany's sensationalized "Boulevard Blatt" calls Weghorst a "hot candidate" for a move to the Rhein Main metropolis. This should naturally be taken with a grain of salt as the Dutch striker would not com cheap. Wolfsburg received €14 million for him last January.

Even if the rumors concerning a move to Frankfurt prove untrue, it's entirely possible that other Bundesliga clubs might wish to consider bringing the scorer of 59 Bundesliga goals back to the Bundesrepublik. After his relegation with English side Burnley, the 29-year-old has lodged a transfer request.

"My future is not with Burnley," Weghorst said recently, "I will not go to the Championship with them. I am very ambitious and the [Dutch] national coach wants us to play at the highest level. There are some options for me."

One potential option would be for the Clarets to strike a loan deal with Frankfurt or some other Bundesliga club. The Lancashire-based side certainly wouldn't wish to offload Weghorst for less than his estimated €17 million market value.



Related stories