Schwarz and Plattenhardt dismiss talk of calamity: "Important not to slide into doomsday thinking."
By Peter Weis @PeterVicey
Hertha BSC head-coach Sandro Schwarz and squad captain Marvin Plattenhardt had to face the music following an effective no-contest loss against city rivals 1. FC Union Berlin on Sunday.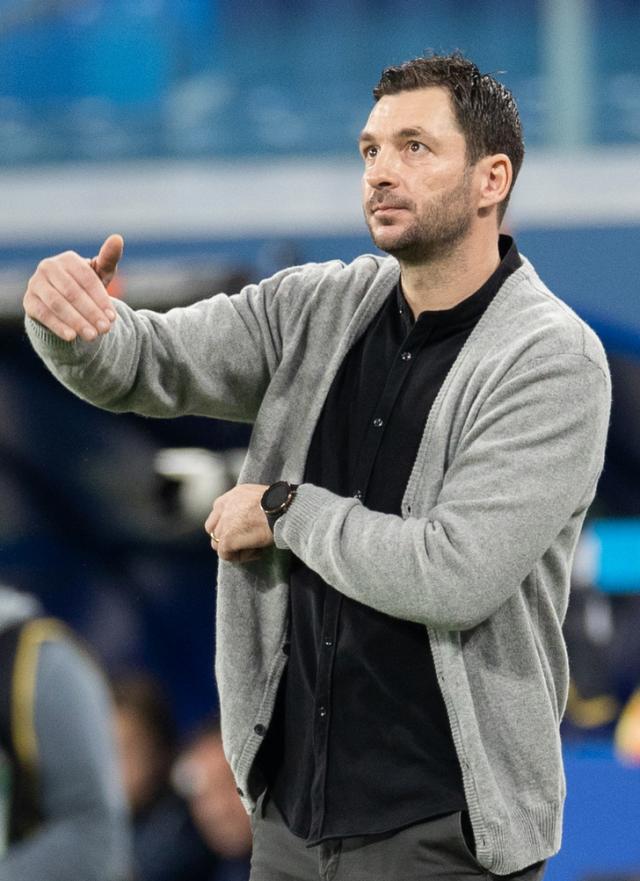 | | |
| --- | --- |
| Hertha BSC trainer Sandro Schwarz | Вячеслав Евдокимов CC-BY-SA 3.0 |
New Hertha trainer Sandro Schwarz's tenure isn't off to the most auspicious start. After having to deal with being eliminated on penalties by Eintracht Braunschweig in the opening Pokal round, Schwarz's visit to the last Bundesliga team he faced before being sacked as FSV Mainz 05's head coach. Results could accurately be described as pretty anemic.


"I know what was going on here last year," Schwarz noted first, "This is a new road and it's going to be a tough one. I knew that."

Asked what it was precisely that he felt his side lacked, the 43-year-old railed of a litany of shortcomings. After speaking on counter pressing, aggressiveness against the ball, better coordination on duels, ball movement, and passing.

Ultimately, however, Schwarz settled on one word.

"Sharpness," he said with a forward glance, "One must say that quite clearly. Too little of that today."

Newly appointed captain Marvin Plattenhardt kept his own Sky interview short, simply noting that "it wasn't good enough" and acknowledging the team's poor collective defending. The 30-year-old bristled when his interviewer asked him about a stumbling start, merely saying he didn't wish to hear such talk yet.

His trainer concurred.

"It's extremely important not to slide into doomsday thinking," Schwarz emphasized, "[the losses] are just an annoyance."



More about the match
More about the teams
More about Marvin Plattenhardt