Seoane provides updates on Paulinho, Bellarabi, and Adli
By Peter Vice @ViceytheSS
After ruing his side's chances in Saturday's home loss to Augsburg, Bayer Leverkusen trainer Gerardo Seoane also gave explanations on why two players weren't in his squad and relayed some unfortunate news regarding winger Amine Adli.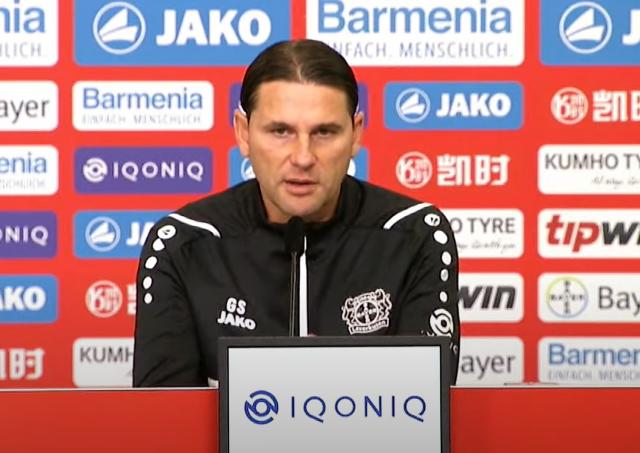 There wasn't much Gerardo Seoane could say about his team's surprising home defeat to Augsburg on Saturday apart from a few generic platitudes on "chance utilization" and some praise for FCA keeper Rafal Gikiewicz. After discussing the result at his post-match press conference, Seaone was asked about the absence of two players (Paulinho and Karim Bellarabi) from his matchday squad.


In Paulinho's case, it looks as if the long-expected transfer out may be at hand. The B04 gaffer confirmed that he deliberately left the 22-year-old Brazilian off after a poor training week. Without naming a specific club, Seoane cited ongoing negotiations as the reason Paulinho wasn't deemed useful on Saturday.

"With Paulinho, there are talks," the coach explained, "We didn't want a player in the lineup who is not 100 percent focused."

Former German international Karim Bellarabi also wasn't on the bench Saturday. Seoane cited thigh spasms related to some ongoing back problems. The trainer did take special care to say that the 32-year-old's issues didn't really constitute an injury and that he expected one of his reliable regulars back soon.

The news is far less sanguine when it comes to French winger Amine Adli. Most bitterly for the 22-year-old (who was attempting a comeback from a serious injury), another prolonged spell on the sidelines might be in the cards. Introduced in the 63rd minute, Adli fell awkwardly on his shoulder during the final minutes.

Seoane revealed that the club had sent Adli to the hospital with a suspected collarbone fracture. Such an injury would almost certainly mean an absence of several weeks and possibly months.



More about the match
More about the teams