Backed with words of praise from Baumgart, Olesen may serve as Uth replacement
By Peter Vice @ViceytheSS
In the medium term absence of Köln's occasional "talismanic ten" Mark Uth, Steffen Baumgart has dropped strong hints that a hitherto unheard of player will be getting more minutes.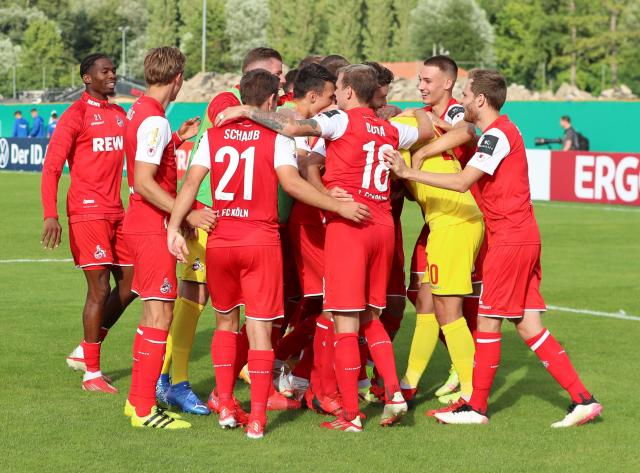 Photo: Sandro Halank, Wikimedia Commons, CC-BY-SA 4.0

News that Mark Uth, already absent from the first three matchdays of the season, looks likely to miss another month due to pubic bone surgery leaves Domstädter trainer Steffen Baumgart in the need for a reliable ten. Baumgart has generated mixed results deploying Dejan Ljubicic just below the top attacking axis. The Austrian can play the position and has excelled there on occasion.


Given the Ljubicic can generally be more effective if placed out wide or even at the six, however, means that the Geißböcke gaffer may wish to employ a different solution. Interestingly enough, the answer may come in the form of an actor few know much about. Twenty-one-year-old Luxembourg international Mathias Olesen was one of the better performers off the bench during Köln's recent Conference League playoff defeat.

Baumgart rewarded the Copenhagen native with a spot in the starting XI this past weekend against Frankfurt in the league. The Kölner trainer made sure to express his satisfaction with Olesen's work as a ten behind Florian Dietz and Steffen Tigges in his post-match press conference.

"When I observe his development with us, I must say 'outstanding!'," Baumgart remarked, "He played as if he had been there for some time. For him to perform as he did in that stadium under that pressure, I must tip may cap."

While there is no way of knowing if Olesen may be Baumgart's new de-facto ten either in during this Thursday's must-win second playoff leg for the Conference league or this coming weekend against Stuttgart, Baumgart hinted that the youngster was a developmental prospect he had been keeping an eye on for quite some time.

Baumgart said he had been observing notable progress with Olesen for "some six months". The Danish born central midfielder (who represents Luxembourg internationally after his parents moved there when he was young) quietly received a senior team contact last February.

He made three wholly insignificant relief appearances during the 2021/22 "Rück-runde" before getting a meaningful debut last week.



More about Mathias Olesen
More about FC Köln