Maaßen speaks on Pepi loan-out:
"It does him no good to remain with us."
By Peter Vice @ViceytheSS
Speaking at his Friday pre-match press conference, Augsburg trainer Enrico Maaßen explained the decision to loan out expensive acquisition Ricardo Pepi and bring in Mërgim Berisha at the the tail end of the transfer window.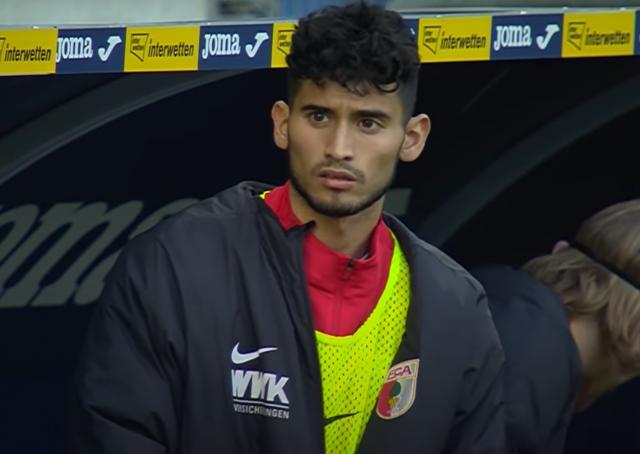 In his first start of the 2022/23 campaign, American striker Ricardo Pepi once again exhibited problems generating danger for the FC Augsburg attack. The inability to score a goal in his fourth deployment this season meant that the high-profile (not to mention rather expensive) January 2022 acquisition has not yet scored a goal in the colors of his new club.


Much fanfare and perhaps too much press coverage accompanied Pepi's arrival in last winter's transfer window. The El Paso native famously said that "Tor" ("Goal") was the first German word that he learned, The USMNT forward may have gotten his tongue around the word early, but no "Tor" has been forthcoming in 15 league appearances and one run-out in the DFB Pokal.

He will now have to wait another year before being given another chance.

For head-coach Enrico Maaßen and Stefan Reuter's FCA administrative team, upgrading the attack was an absolute must during the final days of the transfer window. The team has netted only three tallies through four rounds this season. New arrival Ermedin Demirovic (Freiburg) has managed to find the back of the net jut once.

Not having a great deal of faith in their developmental prospects in attack, Augsburg not only loaned out Pepi, but Maurice Malone and Henri Koudossou as well. In came Mërgim Berisha to shore things up. The Fuggerstädter hope that a striking corps of Berisha, Demirovic, and Florian Niederlechner cam cobble together enough tallies to replace the total of 13 2021/22 league goals lost with the departures of Michael Greogitsch, Alfred Finnbogason, and Andi Zeqiri.

"We told ourselves that doing nothing at the striker position would be out of the question," trainer Maaßen noted at a Friday presser when asked about the late transfer window moves, "The deal with Mergim worked out. It should be a good next step for Pepi. The Dutch League is a good one for young players. It's not quite as physical as the Bundesliga."


"It's does no good for him to remain with us if he finds it difficult and is worried about his prospects for the World Cup" Maaßen further noted with regard to Pepi, "He's a fine young man and has developed well. It's not like he received a place in the the starting XI against Hoffenheim as a gift."

"I hope we made the right move both for us and for him,"" Maaßen concluded, "I hope he gets playing time there and discovers his strengths."

Maaßen gave every indication that Berisha would probably start right away alongside Demirovic this Sunday against Hertha. With Frederik Jensen out with lingering effects from a concussion suffered last week against Hoffenheim and Niederlechner looking better off the bench, it might be the case that the FCA gaffer no real better option.




More about Ricardo Pepi