Baku on persistent form woes: "I'll get through this."
By Peter Weis @PeterVicey
Once one of the country's most celebrated youth internationals, VfL Wolfsburg fullback/midfielder Ridle Baku has settled into a prolonged slump for both club and country.

Speaking to Thomas Hiete of German footballing magazine Kicker, the 24-year-old had little to offer in terms of explanations for his poor form, but still seemed confident that he could shake it off.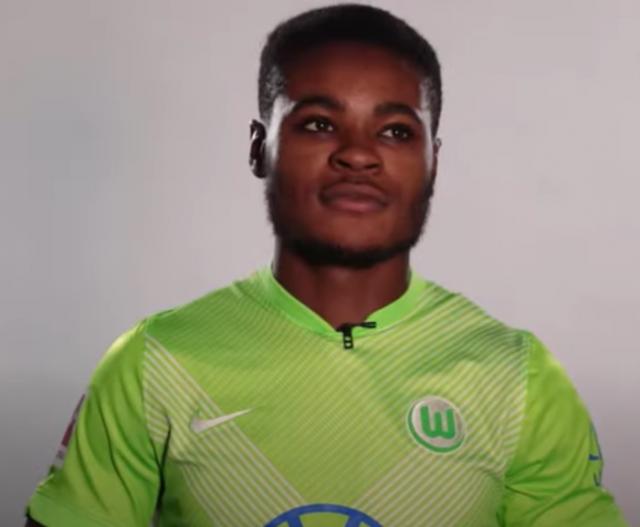 It was not that long ago that Ridle Baku was leading Stefan Kuntz's Germany U21 squad to the continental championship with his sparkling individual play. The former Mainz and current Wolfsburg defender/midfielder was definitely a fan favorite among football lovers across Germany. When the time came for Joachim Löw to select his Euro squad for the summer of 2021, virtually everyone protested when the former national team coach left the scintillating Baku behind.


The Mainz native would nevertheless not only miss out on the Euros, but also remain out of the initial selection of new national team head-coach Hansi Flick. Baku would get a call-up later in the year after a COVID outbreak ravaged Flick's roster, but has not been in the discussion for the national team for quite some time. The reason relates to infinitely frustrating lapses on the ball and uninspired performances.

New VfL trainer Niko Kovac has been openly critical of Baku's inconsistent play. So too has club sporting director Marcel Schäfer. In open statements to the press over the last few weeks, both men have criticized the youngster for poor focus, concentration, and discipline. Even though Baku is featuring more under Kovac's regime (six starts in the league this year), such talk has had little effect.

"I can't explain it," the four-times-capped international remarked in a recent interview with German footballing magazine Kicker, "Complicated. At the moment, things aren't going well with the team and its hard to stand out individually. I'm not in top form. I want to do better, put my individual goals on the backburner and perform well for the club."

Like many other Wolfsburg professionals speaking to the media in recent weeks, Baku insisted that the team "had no business" performing at its current level. Much like former colleague Wout Weghorst, however, Baku simply couldn't summon up the words to describe why such a talent-laden and heavily-drilled roster just can't get the right results.

When it came to the team's future prospects, his own personal issues, and a potential return to Germany's Nationalelf, the young man with the rechristened first name intended to honor the great German striker Karl-Heinz Riedle remained adamant about turning it around.

"I'll get through this," Baku concluded, "I'm sure of it."



More about Ridle Baku
More about Wolfsburg