Wirtz's father says son will remain through 2024: "Florian is in the best possible hands at Bayer."
By Peter Vice @ViceytheSS
Speaking to Stephan van Nocks of Germany's preeminent footballing publication, Florian Wirtz's father (and agent) indicated that his son plans to remain with Bayer 04 Leverkusen until the coming European Championship, even if the club misses out on Champions' League football next year.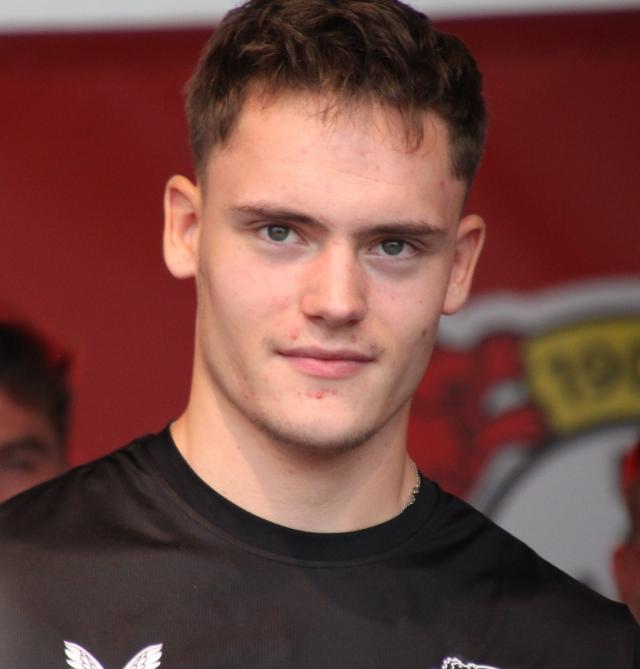 Photo: Pyaet, CC BY-SA 4.0

Quite a bit shall be expected of young German phenom Florian Wirtz once Bundesliga play resumes at the end of the month. The 19-year-old will finally return to the pitch after suffering a brutal ACL tear last March. His German club team, by all accounts, has been lost without him. Bayer 04 Leverkusen currently find themselves in 12th place in the Bundesliga standings; some ways away from where a club with Champions' League aspirations needs to be. 


Given that it remains a real possibility that Germany's red company team could miss out on next year's top European club competition, the question as to whether Wirtz will remain with Bayer is a legitimate one. Stephan van Nocks of Germany's Kicker magazine poses this question to Wirtz's father, who also acts as his agent. In his answer, Hans Wirtz put to rest any and all talk of his son making a leap to another club., 

"Until the 2024 European Championship, Florian is still in the best possible hands at Bayer," Wirtz said, "Naturally, every young player wants to play with the best, but he can still learn many things at Leverkusen that he can't learn the same way amid an assemblage of established stars."

Wirtz's maturation into a top talent seems a given, provided he can remain healthy over the next 18 moths. The teenager - already valued at €70 million - currently has a contract that runs through 2027. He last renewed with the club in the summer of 2022. 





More about Florian Wirtz
More about Leverkusen