Official: Schalke take Jenz on loan
By Peter Vice @ViceytheSS
FC Schalke 04 officially confirmed the acquisition of defensive reinforcement Moritz Jenz on Thursday afternoon.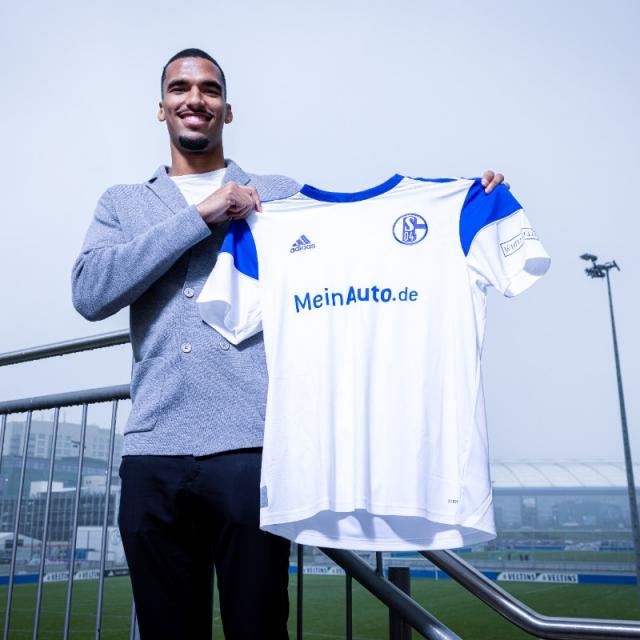 A transfer involving three clubs is now officially complete. German defender Moritz Jenz will play professionally in his native country for the very first time. The 23-year-old was recalled from loan club Celtic Glasgow by parent club FC Lorient, then loaned out to FC Schalke 04 for the duration of the season. Schalke confirmed that, in the event that relegation can be avoided, there is an obligatory purchase clause in the new loan arrangement.


"With Moritz, we are signing a fast and creatively strong central defender who has proven his quality this season in the Champions League, among other things," S04 acting sporting director Peter Knäbel remarked in a statement accompanying the signing, "We've been watching Moritz for some time and are happy to now be able to finalize the transfer."

"I was delighted when I heard that Schalke were interested in me," the former Tennis Borussia academy man himself noted, "Of course, I know the table means that we have a tough road ahead. I'm nevertheless eager  to tackle the task together with my new teammates."

Schalke find themselves in need of urgent help at the back. After two error-filled performances from current starting center halve Henning Matriciani, Jenz could potentially start straight away alongside Japanese central defender Maya Yoshida.

Knäbel and S04 head-coach Thomas Reis have recently confirmed that injured centerback Sepp van den Berg - on loan from Liverpool - will need significantly more time before he is fit enough for the starting XI.

After Nilklas Tauer, Tim Skarke, Jere Uronen, and Michael Frey, Jenz counts as the relegation-threatened-side's fifth new January signing. With half of the season now complete, Schalke have accrued just nine points and are seven points adrift from safety in the table.



More about Moritz Jenz