Schmadtke's exit interview:
"I'm not as a big an ass as people think."
By Peter Vice @ViceytheSS
In an interview appearing in the print edition of Germany's Kicker Magazine, departing VfL Wolfsburg boss Jörg Schmadtke spoke on taking a step back after 22 years working in German footballing administration.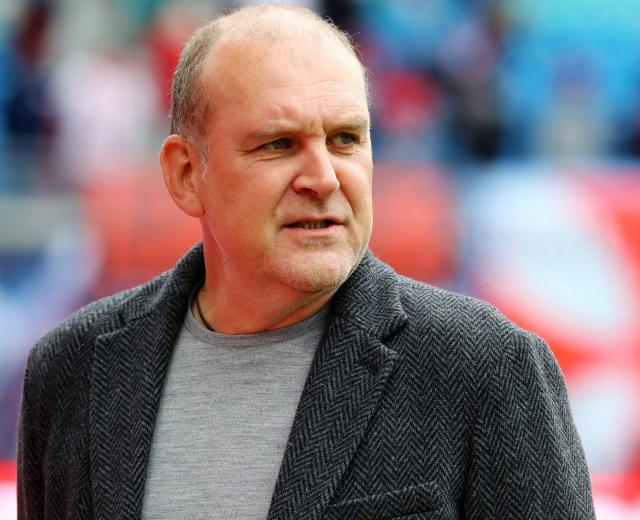 | | |
| --- | --- |
| Jörg Schmadtke. | Photo: GEPA Pictures/Roger Petzsche |
Jörg Schmadtke's uniquely gruff manner has often left him the subject of jokes in German footballing circles. With the 58-year-old is (for the moment at least) set to from the world of footballing administration, some already miss the personality that supplies the German footballing scene with so many eminent quotes and endless stories. In an interview appearing in the print edition of Germany's Kicker magazine, Schmadtke offered up some hope that he might be back in the game sooner rather than later.


"There are other things in life that I want to do," Schmadtke said, "First and foremost, I'm thinking of my wife and my family, who have had to take a back seat for many years. It's time to close this chapter."

"But," Schmadtke was sure to add, "It might be the case that, after three months, I can't take it anymore. Or even worse: My wife chases me out of the house again."

Whether or not Schmadtke has another chapter to write, it seemed more than fitting that he concluded this one with an interview for the Monday print edition of Kicker. After all, it was with that very publication that Schmadtke started his career. Just like any other footballing enthusiast in the Bundesrepublik, Schamdtke rushed to the newsstands one Monday morning to grab his copy of Kicker.

On day on May of 2001, he spotted an ad within.

Alemannia Aachen were looking for a sporting director.


"It was a mixture of curiosity and desperation," Schmadtke explained when asked why he applied, "I'm sure there will be people who say, 'If only you'd become coach.' For me, it worked out."

After a professional footballing career that saw him make nearly 400 appearances for Fortuna Düsseldorf and SC Freiburg, Schmadtke did try his hand at being a coach. He worked the sidelines as an assistant at Gladbach, coached the keepers at Düsseldorf, and was working out further licensing requirements for a trainer career.

The path he ultimately opted to take led him through the front offices of Aachen, Hannover, Köln, and Wolfsburg. He only returned to the sidelines once to coach Aachen as an interim trainer after sacking his head-coach in 2007. While he did find plenty of professional success in his newfound path, he made plenty of enemies as well.

"I learned something everywhere, most of all at the beginning in Aachen," Schmadtke noted, "There are also people from the Köln days who still believe that they have to call me every now and then. They then go on a rampage. As a rule, I hang up and block the number."

Schmadtke acknowledged his shortcomings.

"It's possible that I've stepped on the toes of one or two people," he conceded, "I apologize in the strongest possible terms to anyone who feels they've been wronged by me."

Schmadtke also wished to emphasize that his personality had been blown a bit out proportion by the German footballing media. Whether it be journalists, former colleagues, supporters of clubs he used to work at, or even those just getting to know him for the first time, Schmadtke had some choice words to offer.

"A lot of things happen on the job," Schmadtke said, "In the end, it's all about the job. I have no problems with anyone. There are even people who want to see me again and have a coffee or a beer with me. I'm not as big an ass as people might think."



Related stories