Aaron's agent says client is finished with Mainz
By Peter Weis @PeterVicey
Speaking to Michael Ebert of Germany's Kicker Magazine, the agent responsible for Spanish left-back Aaron Martin has said that his client will depart the Pfälzer capital at the end of the season.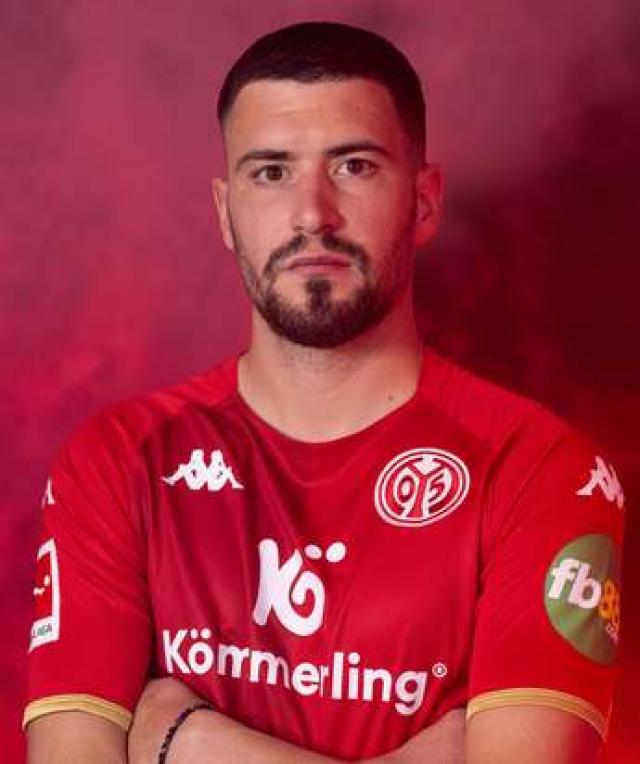 Aaron Martin's departure from FSV Mainz 05 this summer after his current contract expires has been rumored for quite some time. Though the 26-year-old did finally manage to earn a regular place in the squad under Bo Svensson's coaching regime for a time, but the one-time record signing once again fell out of the starting XI during the second half of the current campaign. Svensson came to rely upon French fullback Anthony Caci at Aaron's position.


The Montemelo native still scored a crucial goal off the bench this past weekend to seal Mainz's shock upset win over German giants FC Bayern München. That, it would appear, counts as something of a farewell gift from a player who 119 appearances across all competitions for die Rheinhessen over five seasons that included a pair of loan outs back to his native Spain. Aaron's Spanish agent Hector Fernandez - speaking to Michael Ebert of Germany's Kicker Magazine - said his client was finished in the Pfalz.

Fernandez explicitly stated that Aaron's "cooperation with FSV Mainz 05" would come to an end that that he and those responsible for the player's future were "currently exploring other opportunities". A return to Spain seems likely. The defender's goal earned him plaudits from his coach and also lifelong La Liga veteran Antonine Griezmann, who applauded the player's birthday finish with a salute on his private instagram page.

Svensson called his player's goal "outstanding" and "impressive". Aaron himself conducted an interview with the club's website over the course of the week. The fullback gushed over his experience and dedicated the tally to the fans turning up at the MEWE Arena for the Saturday 15:30.

"The feeling to score a goal like that in the end in a game like this is of course super," Aaron is quoted as saying on the club website, "It was one of the most beautiful days I will always remember. Playing against Bayern on my birthday, winning and then scoring a goal. These are games for the fans who support us all year. If it works out against such an opponent, it's almost the best thing you can offer them. And they deserve it."



More about Aarón Martín
More about Mainz 05