Kicker Report:
RC Lens have eyes for Stuttgart's Millot
By Peter Weis @PeterVicey
Germany's preeminent footballing publication reports that the late season form surge of VfB Stuttgart's Enzo Millot has piqued the interest of RC Lens.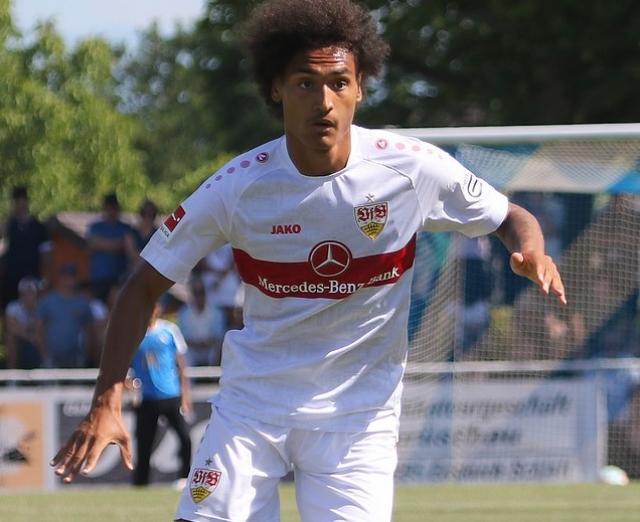 Photo: Jeollo, Vfb-exklusiv.de, CC BY-SA 3.0

Ever since a crucial goal in the DFB Pokal Quarterfinals led to him being a regular fixture in VfB Stuttgart trainer Sebastian Hoeneß' starting XI, 20-year-old French attacking midfielder Enzo Millot has popped up on the radar of clubs in both France and Italy. Germany's Kicker Magazine reports that Ligue 1 runners-up RC Lens are interested in bringing the one-time Monaco academy man back to France.

Kicker's Stuttgart correspondent George Moissidis reports that the Swabians are willing to entertain offers for Millot, especially after the youngster completed a three-goal-scorer point haul in the recent relegation-promotion playoffs. Millot, purchased for a reported €1.75 million in August of 2021, now has an estimated market worth of €2.5 million in the latest transfermarkt listings.

As pleased as Hoeneß has been with Millot's development under his watch, the BaWü-based club reportedly already have several other candidates capable of playing the Frenchman's position in mind. These include, per Moissidis, Moritz Kwarteng of 1. FC Magdeburg and SC Freiburg's somewhat underutilized South Korean international Woo-Yeong Jeong.
More about Enzo Millot
More about Stuttgart