Leverkusen updates:
Azmoun loan finalized, Tella set for medical, Amiri nixes Leeds move
By Peter Weis @PeterVicey
The loan-out of Bayer 04 Leverkusen's Iranian striker Sardar Azmoun has been finalized. Multiple sources report that Germany's red company team are also set to unveil Southampton winger Nathan Tella shortly.

Leverkusen expert Stephan van Nocks of Germany's Kicker Magazine, meanwhile, has something of a bombshell to report. Nadiem Amiri has apparently nixed the deal set to send him to Leeds United at the last minute.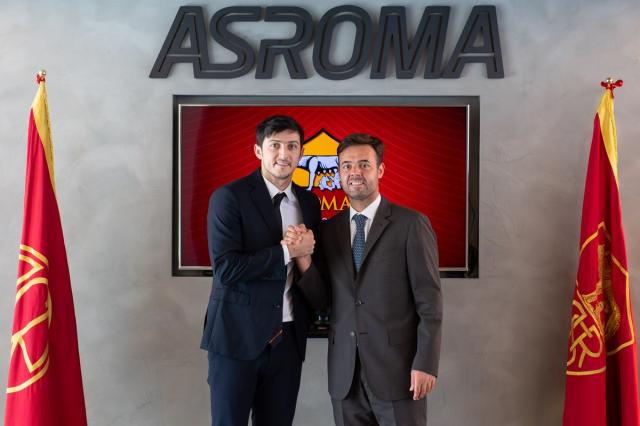 The rumored loan-out of Iranian attacker Sardar Azmoun of Bayer 04 Leverkusen to AS Roma is through. The 28-year-old moves to the current Europa League title holders on loan. The Italian Wolves have agreed to take the striker even though he is currently recuperating from a calf injury; in large part due to their need for additional support at the position. Germany's Kicker Magazine reports that Leverkusen will receive a €1.5 million loan fee for Azmoun and that a purchase option is part of the deal.


On the incoming transfer front, there's also big news involving Leverkusen. The Bayer front-office have apparently all but wrapped up a deal to land one of their major targets; English winger Nathan Tella of Southampton FC. Sky Germany and online sports journal "The Athletic" report that Bayer are preparing to shell out a massive €23 million for the 24-year-old. Tella has a medical scheduled for today and will sign a five-year-deal.

In other Leverkusen-related transfer news, the "on-off" sale of German midfielder Nadiem Amiri to Leeds has apparently been called off at the last moment by the player himself. Stephan van Nocks of Germany's Kicker Magazine reports that - after agreeing to a deal a few days ago - Amiri and his entourage have now cancelled the move.

In an article published on the Magazine's website, van Nocks goes into great detail about how Amiri's brother Nauwid - who acts as the player's agent - convinced the Ludwigshafen-native not to join a second division side. In the process of doing so, van Nocks writes, Amiri is threatened with a toxicity label by many in the business.

Multiple sources reported that a deal with Leeds had been fully constructed. An earlier potential transfer to Marseille fell apart because the French club did not wish to pay the fee demanded by Leverkusen. The 26-year-old must now surely find another taker before the transfer window closes or face exile from the first-team at his German club.



Related stories