Bundesliga Round Five:
The comprehensive "fan plans" across Germany
By Peter Vice @ViceytheSS
Welcome back to Bulinews' continuing coverage of the state of football fan re-entry in the Bundesrepublik. We'll begin this week's installment with a rather grim statistic. After six days in which the country's daily rate of new COVID infections appeared to stabilize between 5,000 and 7,000, the number shot up again on Thursday to a record new 11,000 cases.
Chancellor Angela Merkel and her advisory committee, working with a sophisticated mathematical model, operate on the assumption that this rate will double within the next week. This news coincides with the terminus of a six-week trial period in which
the regime federally sanctioned 20-percent-capacity in all sports venues across the country.
Another federal initiative is not anticipated. This does not, however, necessarily signal another "Geisterspiel Era". One club, 1. FC Union Berlin,
boldly proceeds with its fan concept.
 Others may follow suit. Decisions will be left up to local authorities. Given that there remains no hard evidence that small-scale events such as these produce contagion clusters, we may see the return of larger groups of fans soon.
There's more good news. Local lockdown measures have prevented exponential growth in most of the country's "hot spots". The latest numbers come from a broad section of the country, meaning super-cluster events are not occurring. Furthermore, the critical R-Naught (contagious transmission per person) metric drops further from 1.25 last week to 1.09. Death rates remain minuscule and hospital ICUs maintain plenty of capacity.
Onwards to the fixtures. New readers may require a reiteration of the RKI data-driven stabilizer: A seven-day average of over 35 new COVID infections per 100,000 inhabitants triggers the recommended cancelation of public events. A number over 50 renders an area a "hot spot". A number over 100 strongly suggests a region should enter full lockdown.
As always, all data is provided by Germany's Süddeutsche Zeitung.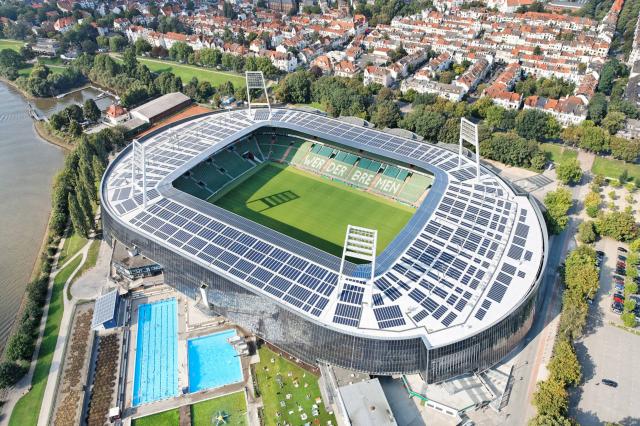 Friday, October 23rd

1. FC Köln (at) VfB Stuttgart (Geisterpiel)



Local COVID Incidence Rate Average = 80.8  (+45.8 RKI Stabilizer)

No arguments in Baden-Württemberg. The Swabians successfully allowed in thousands of fans in both rounds one and three. VfB mask restrictions were some of the strictest of all the top flight teams. Infection rates have now risen by a factor of four since spectators were last permitted. Apart from a few token bodies, no one will watch this one.

Obviously, this constitutes terrible news for a club struggling notably with its finances. As of yet, no official word has emerged about the possibility of the players taking pay cuts. Interestingly enough, German footballing magazine Kicker reported today that Köln's players voted to accept a 15 percent cut in pay. We're bound to see more of this over the course of the season.

Saturday, October 24th

Eintracht Frankfurt (at) FC Bayern München (Geisterpiel)


Local COVID Incidence Rate Average = 82.4 (+47.4 RKI Stabilizer)

Bayern remain one of the best German teams virtually no fans have ever seen live. Schalke stands as the only other Bundesliga club to have not even attempted to implement some sort of fan concept. It's doubtful one is even in the works.


One doesn't see fans returning to the Allianz anytime soon. Notoriously conservative Bavarian politics won't allow it. A city-wide ban remains in effect until November 21st.

Hertha BSC (at) RB Leipzig (999 spectators)


Local COVID Incidence Rate Average = 22.6  (-12.4 RKI Stabilizer)


This is rather curious. For reasons not entirely clear, this East German club stopped its tried and tested concept that successfully hosted 8,500 fans on two separate occasions earlier this season. It remains true that infections have risen significantly since the last home fixture. Still, the city sits well below the stabilizer.

RB claims that it accepted a local health department regulation to accommodate only 999 spectators during this week's UCL match against Basaksehir Istanbul. The board then announced they would take 48 hours to consider whether to continue with its regular concept or once again implement the one used for the European fixture.

The disclosure came today. A hot spot in the neighboring northwest Nordsachsen Kreis may have influenced the decision.

SC Freiburg (at) 1. FC Union Berlin (4,500 spectators)


Local COVID Incidence Rate Average = 95.8 (+60.8 RKI Stabilizer)

The big news. Massive news. Expect the words of the Treptow-Köpenick public health office to be repeated across every corner of the Bundesrepublik soon. Many clubs will echo this argument. The cases previously proffered by the top administrators at Köln and Augsburg don't serve as the logic that will penetrate the public discourse and ultimately convince officials.

This line-of-reasoning convinces. As long as no infection clusters emerge from well-controlled Bundesliga fixtures, the clubs will amp up their contention. On the other side of the debate, it will very likely only take one publicized instance of widespread contagion in a Bundesliga arena to kill the assertions completely.

One must ask oneself if such an occurrence is even possible. Masked home fans sitting at cavernous distances from each other with no access to alcohol can hardly be expected to perpetrate such an event.

Borussia Mönchengladbach (at) FSV Mainz 05 (100 spectators)

Local COVID Incidence Rate Average = 76.0 (+41 RKI Stabilizer)

Mainz sporting director Rouven Schröder confirmed in an interview earlier today that the club had always planned to play this second consecutive home fixture without fans. As a precautionary measure, the Nullfünfter have reduced the trivial number of fans they let in for the last match by 150.

The good news for this German locale centers around the fact that rates are rising slower in the Rheinhessen region and adjacent Pfalz than almost any other part of Germany. There may be some relief in sight.

FC Schalke 04 (at) Borussia Dortmund (300 spectators)

Local COVID Incidence Rate Average = 76.5 (+41.5 RKI Stabilizer)

Most unfortunate. The only tragic reality guaranteed to break German football fan's heart more than a Revierderby without fans is two Revierderbys without fans. After these two sides were forced to play behind closed doors in May, they must do so again here.

For a time there did exist some hope. Nine thousand fans watched the BVB play Gladbach in round one while over ten thousand made it in for Freiburg two rounds later. One can only hope against hope that some sort of miracle occurs between now and round 22 in late February.

Sunday, October 25th

Armenia Bielefeld (at) VfL Wolfsburg (6,000 fans)


Local COVID Incidence Rate Average =  20.9 (-14.1 RKI Stabilizer)

Wolfsburg remains quite possibly the safest part of Germany. This should continue to be the case for some time. To restate the point raised a couple of rounds back, it's a company town in the middle of nowhere. Few Germans have any reason to travel there or to any of the surrounding areas.

One simply doesn't travel to Wolfsburg. One travels through Wolfsburg on the way to Berlin. Even when one's night train stops in Wolfsburg for a three hour layover, there's absolutely no point in stepping out onto the platform. Beyond football, there's nothing interesting in Wolfsburg.

Most of the areas surrounding Wolfsburg have infection rates still in the single digits.

TSG 1899 Hoffenheim (at) SV Werder Bremen (Geisterspiel)


Local COVID Incidence Rate Average = 101.7 (+66.7 RKI Stabilizer)

In contrast to Wolfsburg, Bremen happens to be a very interesting locale. Perhaps that's why the city has the highest COVID incidence of any of the nine municipalities hosting Bundesliga fixtures this weekend.

Sadly, the lovely Hanseatic city is one of Germany's most populous danger areas. No fans here for the foreseeable future.

Monday, October 26th

FC Augsburg (at) Bayer 04 Leverkusen (Geisterspiel)

Local COVID Incidence Rate Average = 75.1 (+40.1 RKI Stabilizer)

The Bundesliga's other company town is actually spared much higher figures by virtue of the fact that it isn't a popular destination for outsiders. Nearby Köln and Wuppertal find themselves in much worse shape.

In any event, the club immediately ruled out even a tiny number of spectators as soon as the numbers jumped above the stabilizer. A blanket ban had to be enforced immediately as the town was one of two German locales hosting Europa league fixtures this week.



Related stories