Report:
Man City on the move in "Operation Haaland"
By Peter Vice @ViceytheSS
The sight of Erling Haaland ripping off his Schwarzgelben tricot, handing it off without a glance to Köln's Jorge Meré, and storming into the dressing room muttering obscenities under his breath was a scene from this weekend that, like it or not, fuels plenty of speculation.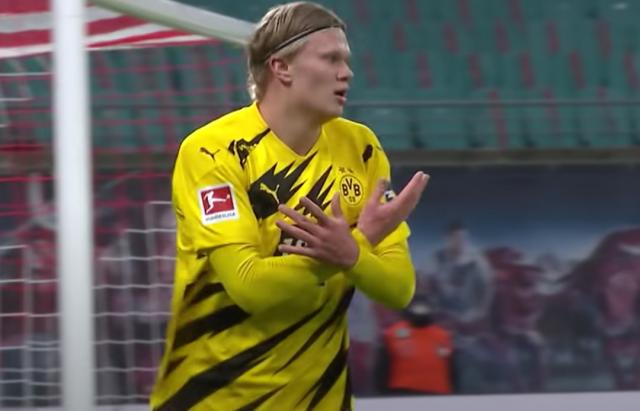 Scoring the equalizer in the 90th minute did absolutely nothing for Erling Haaland. The 20-year-old offered nothing even remotely resembling a celebration as he collected the ball from Timo Horn and ordered his teammates up the pitch in the final minutes of this weekend's 2-2 draw with FC Köln.


In a recent interview with his home country's Dagbladet, the Norwegian stressed that he's in Germany to play in international tournaments. With that looking increasingly unlikely next year, the speculation that he's on the precipice of a move to the EPL begins to ramp up again.

An article appearing online in The Athletic on Tuesday claims that Manchester City have begun an internal "Operation Haaland" in earnest. The club of Haaland's father, Alfe-Inge, have reportedly made contact with Erling's agent and "set a few more things in motion". What precisely these "things" may be are not specified.

The Citizens prepare to face Haaland and Dortmund directly in the quarterfinals of the UEFA Champions League on April 6th and 14th.



More about Erling Haaland