Nagelsmann to FCB updates:
Bayern finalize Flick's divorce before unveiling most expensive coach in footballing history
By Peter Weis @PeterVicey
As of late Monday evening, no official confirmation has come from any of the actors involved. Multiple German media sources nevertheless have some knowledge of the forthcoming blockbuster deal set to see FC Bayern München install Julian Nagelsmann as their next trainer. 

Most of the sources involved expect confirmation to come today. The German giants have, in all likelihood, bought the most expensive head-coach in the history of the sport.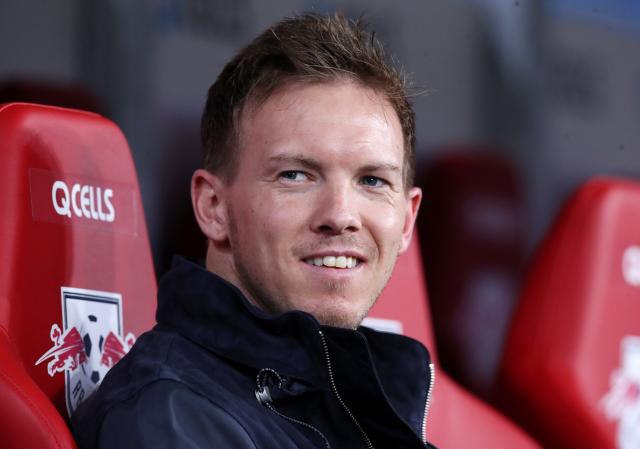 | | |
| --- | --- |
| Julian Nagelsmann. | Photo: GEPA Pictures/Sven Sonntag |
In the rapidly unfolding case of Julian Nagelsmann's move to Bayern München, the last bit of reliable information coming from German media sources late Monday was a report from broadcaster "Sport 1". The cable channel's website claimed that the last remaining stumbling block to sealing the deal was the annulment of current FCB trainer Hansi Flick's contract.


The report goes on to cite internal sources that Bayern bosses planned a meeting with Flick and his legal representatives on Monday evening. Both parties are said to be interested in making a "clean and fair solution".

Most of the rest of deal appears to be done. Germany's Sport Bild, the Westdeutsche Allgemeinische Zeitung, and several other print media sources join "Sport 1" in corroborating that Bayern will pay Leipzig a transfer fee of approximately €20 million.

This is slightly less than RB's initial reported asking price, but still a record-shattering amount. German football's record sum paid to obtain a coach will be easily smashed. More significantly, the 33-year-old will become the most expensive trainer in the history of the game. 

Nagelsmann's procurement should top the €15 million Chelsea paid to FC Porto in order to acquire André Villas-Boas in 2011. As per Nagelsmann's personal salary, Sport Bild and others reported earlier in the day that the FCB agreed to an annual sum of €8 million; roughly what Flick made.

With most of the details sewn up, all that remains is for Bayern to reach agreement with Flick on the termination of his contract. Most every German media source assumes that mutual will allow for both parties to complete this, even if negotiations run a deep into the night.


It should be noted, however, that Flick's current employers may wish to know the concrete plans of their soon-to-be former gaffer. If Flick goes on to sign on to succeed Joachim Löw as the head-coach of the national team, as most expect, the Bavarians will feel themselves entitled to some form of compensation.

It's highly unlikely that the German FA will wish to confirm Flick as the next Bundestrainer, even if he is the preferred choice. The DFB has repeatedly stated that it will not be rushed in this process. Here one sees potentially the only factor that could prolong the annulment of Flick's contract and delay Nagelsmann's introduction.



Related stories