Fantasy Bundesliga tips:
Goalkeepers to consider for the start of the 2021/22 season
By Rune Gjerulff @runegjerulff
Need some help with your Fantasy Bundesliga team before the new season kicks off on Friday? Here are the goalkeepers you should consider bringing into your squad.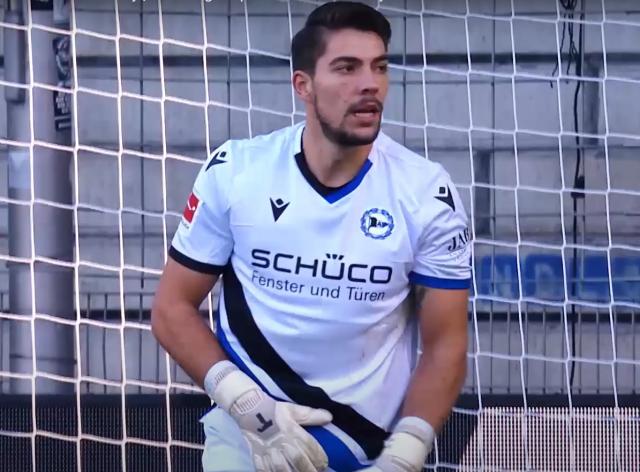 With the new Bundesliga season just around the corner, we are ready to give you a helping hand with your Fantasy Bundesliga team.


In the first of a series of articles, in which we will be making player suggestions for each position, we take a look at the goalkeepers you should have on your radar when you put together your squad.

As a rule of thumb, it's obviously a good idea to have two starting goalkeepers in your squad even though you can only field one at the time. This is particularly useful if your goalkeepers don't play at the same time, so you can make a substitution after the first one of them have been in action.

It's rarely worth breaking the bank for a premium goalkeeper, so you should consider some of the cheaper options in order to free up funds for expensive assets at other positions.

You should also be aware that there will be an unlimited transfer period during the first international break between 30 August and 11 September, meaning you only have to plan ahead to Matchday 3 when picking your initial squad.

Budget options:


Manuel Riemann (VfL Bochum, 5M)
With a price of 5 million, Riemann looks like the cheapest starting goalkeeper alongside Greuther Fürth's Sascha Burchert. The 32-year-old could provide good value for money, especially since newly-promoted Bochum don't have the most difficult opening schedule.

Robin Zentner (Mainz, 6M)
After finishing off the 2020/21 season in excellent style, Mainz are one of the teams that seem worth tapping into from the start of the game because of their favorable opening fixtures and relatively cheap players. Zentner should get the nod in goal ahead of Finn Dahmen and is available for just 6 million.

Timo Horn (FC Köln, 6M)
Like Zentner and a handful other starting goalkeepers, Horn costs 6 million. What sets him apart from most other options is that he has two standalone fixtures within the first three matchdays, playing the last game of the round on two occasions.

Mid-range options:

Rafal Gikiewicz (Augsburg, 7M)
Gikiewicz had a notably strong first season at Augsburg, but the fact that the 33-year-old was the second-best performing goalkeeper in the game last season may still have flown under the radar for some Fantasy Bundesliga managers.

Stefan Ortega (Bielefeld, 8M)
Ortega was by far the highest-scoring Fantasy Bundesliga goalkeeper last season, picking up a whopping 234 points over the course of the campaign. As a result of this, the 28-year-old is a bit more expensive this year, but he might just be worth the money.

Florian Müller (Stuttgart, 8M)
Müller spent last season on loan at Freiburg from Mainz and was one of the most popular goalkeepers because of his low price tag and good points return. Now playing for Stuttgart, Müller's price has risen, but he remains an option worth considering.

Premium options:
Yann Sommer (Gladbach, 9M)
The Swiss international is taking the confidence from a strong Euro 2020 campaign with him into the new season. Priced at 9 million, he is a little cheaper than the game's most expensive goalkeepers.

Peter Gulacsi (RB Leipzig, 11M)
RB Leipzig were the most defensively sound team in the Bundesliga last season, conceding just 32 times through the season. In addition, Peter Gulacsi kept more clean sheets (15) than any other goalkeeper in the league.

Manuel Neuer (FC Bayern, 12M)
If you are going with a premium goalkeeper, then why not pick the ultimate one? With Neuer, you are likely to get plenty of points for clean sheets, but he might not make that many saves because Bayern tend to dominate most games. To put things in perspective, despite being the most expensive option in goal, the Germany captain was only the fourt-highest scoring goalkeeper last season behind Florian Müller, Rafal Gikiewicz and Stefan Ortega.




---
For this season, we have partnered up with Over The Bar to create a joint Fantasy Bundesliga league. As part of the partnership, we will be appearing on Over The Bar's weekly Bundesliga show to hand out tips for each matchday. Want to compete against us? Feel free to join the 'Bulinews and Over The Bar' league here.
Related stories