Ginter discusses return from COVID:
"I never looked up at the stadium clock so early."
By Peter Weis @PeterVicey
With COVID cases spiking among German footballers, there is great concern about the health and fitness levels of many Bundesliga talents entering the 2021/22 Hinrunde.

Shortly before the turn of the calendar year, Gladbach and national team defender Matthias Ginter sat down for an extensive interview with Kicker Magazine Senior Editor Karlheinz Wild to appear in the Thursday print edition.

Ginter, who endured his own short bout with the novel coronavirus in August and September of 2021, spoke at length about how a COVID infection affected him as a fully vaccinated individual.

Ginter spoke on his symptoms, time in quarantine, road back to full fitness, and the general state of the vaccination debate in the Bundesrepublik.

Bulinews' Peter Vice supplies a slightly abridged translation of the interview transcript.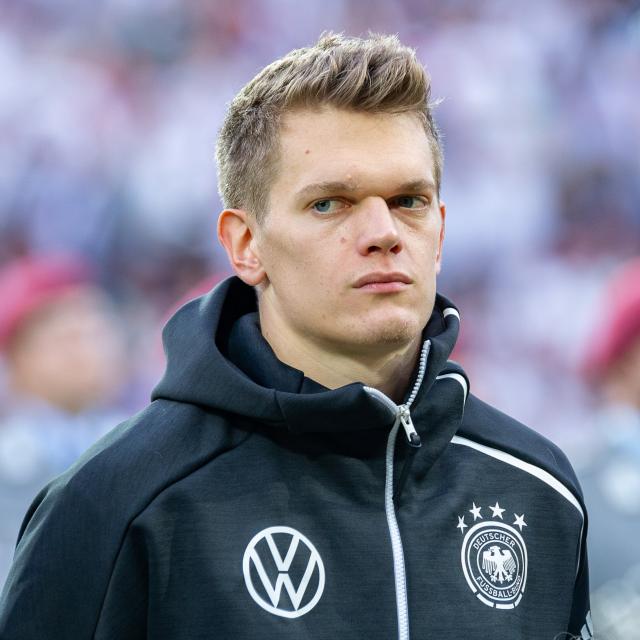 | | |
| --- | --- |
| Matthias Ginter. | Photo: Steffen Prößdorf, CC BY-SA 4.0 |
German national team defender Matthias Ginter has always enjoyed the reputation of a footballing "iron man". The 27-year-old played went the full 90 minutes in every one of Borussia Mönchengladbach's 2020/21 league campaign. In the midst of his 45th consecutive Bundesliga start, however, Ginter felt uncommonly fatigued and asked to be substituted off.


The 63rd minute substitution in this season's round two fixture away at Leverkusen began Ginter's short bout with COVID. This was followed up by a road back to full fitness that took some time. In Ginter's own words, the whole ordeal could have been much worse. Speaking with Kicker magazine's senior Editor-in-chief Karlheinz Wild, the German footballing star described his personal ordeal in great depth.

[Journalist] Wild: Mr. Ginter, you yourself had been fully vaccinated and still contracted COVID-19 last Summer. Against this personal record [vaccinated and recovered], how to you deal with the situation currently? Are you extremely cautious, relaxed, or anxious?

[Subject] Ginter: Generally positive, because any other sort of attitude won't get you anywhere. Since the outbreak of the pandemic two years ago, there have been many developments, twists, and theories. An important insight rises to the top: If we wish to return to a collective normality, vaccination is necessary.

I personally would have had a much more severe case of COVID-19 without vaccination. As it turned out, it was pretty tame. I don't want to think about what would have happened had I not been vaccinated. I can thus wholeheartedly endorse vaccination. Vaccination keeps a severe illness at bay.

Wild: Do you still suffer from after effects today?


Ginter: No. I lost my sense of taste for three or for days, but could engage in sport once again relatively quickly. But the first two games after corona were very different from before corona.

Wild: What were the after affects?

Ginter: Conditioning was under par. Regeneration took longer and endurance suffered. It took about two weeks before I was able to get back up to a competitive sporting level. It took my teammate Ramy Bensebaini three months. I'm glad I only had to struggle for a week or two.

Wild: How precisely did the illness take its course with you?

Ginter: At the beginning, I had a slight cold. I had light symptoms on the Thursday and Friday before the game against Leverkusen, which was on Saturday, August 21st. Since I had received both vaccination shots, corona didn't really cross my mind.

But during the game at Bayer, I noticed that something was off. I tried to give everything out there, but after 55 or 60 minutes it just wasn't working anymore. I then had myself substituted for the first time.

Wild: In Leverkusen, you started your 45th consecutive Bundesliga fixture. You also played all 34 fixtures in the 2020/21 campaign from start to finish.

Ginter: Physically, it just wouldn't go anymore. The next day, I took the corona test as a precautionary measure and it came up positive. Although I had heard of infections despite the vaccine, this came as a surprise.

In retrospect, it was certainly a big risk to play with corona. The days between [the next] Monday and Thursday were quite intense.

Wild: In what sense?

Ginter: The first night I didn't get any sleep at all. I was feverish and couldn't get any rest despite the fact that I was exhausted. It was the strangest feeling. I noticed that the slightest action left me feeling beat.

The first few meters from the bed to the bathroom took so much out of me that I to take a few minutes to recover. It was really, really intense. I told myself that if I didn't improve in the next few hours, I would have to go to the hospital. Thank God I was able to get some sleep that night.

Wild: What happened next?

Ginter: It was a little bit better the following day, but not by much. I was still weak. There was a loss of taste. I still had a fever and wondered if I should go to the hospital. From the third day on, my condition improved. Thank God. I'm glad that it was so short, even if it was severe.

Wild: How did you quarantine?

Ginter: I spent the whole time in the basement. The food was placed on a tray at the bottom of the stairs. My one-and-a-half-year-old son stood at the top of the stairs and called "Daddy, Daddy" for me to come up and play.

Wild: How long did you have to stay in the cellar?

Ginter: Twelve days. The final two were waived after I tested negative.

Wild: What goes on in one's head during such a long period of isolation? Does loneliness dominate? Despair? Perhaps regret?

Ginter: First and foremost, one is concerned with getting well as soon as possible. And naturally one ponders what it might mean if the process would take longer and you'd have to spend all that time in the basement. Or if you'll be out for six months like Jonathan Schmid of Freiburg.

You simply hope because you can't influence the virus. But I tried to think positively again as quickly as possible. Once my condition improved upon the fourth day, I got the positive thoughts circulating again.

Wild: Your colleague Schmid from Freiburg was not vaccinated.

Ginter: No, he was not. He probably wanted to think about it first. He was infected in August and has only been back in training for a few weeks. In hindsight, it's pointless to talk about this. But I'm still convinced that the vaccination could have prevented a more severe course of illness in his case as well.

Wild: In your case, the recovery was quick.

Ginter: Yes, it was. I began rehabilitation training and started on the 4th matchday against Arminia Bielefeld.

Wild: A full 90 minutes three weeks after infection.

Ginter: I don't know how I managed that. I never looked up at the stadium clock so early before. In that match, already after 12, 13 minutes. I thought to myself, "how am I going to get through this"? Somehow I fought on and fought through.

But we did take the precautions of checking everything beforehand, heart and all. It was fine.

Wild: And now you're back to full capacity?

Ginter: Yes, for quite some time.

Wild: And have also made your national team comeback.

Ginter: Yes. It's very nice that corona was over for me personally after such a short time.

Wild: You are 27-years-old and in great shape. How did you feel about the virus and possible infection before you fell ill?

Ginter: Of course, it registered with me that it can affect young people. I nevertheless held the opinion that the virus was mostly a danger for older people. I had heard about cases of Bensebaini and Schmid and it became apparent that even competitive athletes could be affected.

For this reason I was always careful. I had both vaccine shots prior to the European Championship in order to stay healthy and fit. Knowing there would be contact with the fans, I wanted to protect myself as much as possible with vaccination. Unfortunately, in my case it didn't work out.

Wild: Did you have any fears during infection? For instance long COVID, or a premature end to your career?

Ginter: At first it was annoying because the first international matches under Hansi Flick were coming up and I was out. But, whilst it was going so rough for me, I just hoped it wouldn't be something long-term.

Football then became secondary. Health came first when I realized how dangerous the virus could be.

Wild: How do you feel when seeing the cases of vaccine opponents and corona deniers?

Ginter: It's a bit unreal because there's so much evidence suggesting that vaccination helps and that it's dangerous to get the virus without a vaccine, especially for older people.

I don't know how to change this negative attitude towards vaccination. There's talk of surveillance or forced mandates when it's really about one's own life and the lives of others, about solidarity in society.

Certainly--as reports demonstrate--many unvaccinated people who ended up in the hospital regretted not getting vaccinated.

Wild: What is your opinion of a vaccine mandate?

Ginter: It's probably pretty hard to implement, but I think a general requirement from the age of 18 and up might make sense. The only way out of the pandemic is through vaccination.

Wild: What did you think when Joshua Kimmich voiced his skepticism of vaccination?

Ginter: On the one hand, I can understand his concerns and fears. But when it comes to the society as a whole, it's difficult to wait and hope for long-term studies. What is important concerns preventing severe cases.

I understand some hesitancy, but certainly not vaccine opponents or corona deniers. Jo Kimmich wasn't one of those, by the way.

Wild: During the November outbreak at the national team, how did you feel about your renewed confrontation with the virus?

Ginter: As a person, you always find yourself thinking that you're out of the woods; that you've overcome something bad. Then suddenly something else crops up.

I think we're on the right path to get the national team 100 percent vaccinated in full. I very much hope that some on the fence will look at Kimmich and others and decide to get vaccinated.

But we must not condemn the unvaccinated for being reluctant to get vaccinated for fear of being asked why it took them so long. They need to be encouraged to get vaccinated.



Related stories