Zoller and Riemann react to fan incident: "You have no place in the stadium!"
By Peter Vice @ViceytheSS
Reactions from VfL Bochum professionals began to filter in late on social media late Friday evening following the 8th match abandonment in Bundesliga history. 

Keeper Manuel Riemann and striker Simon Zoller were particularly aggrieved that a prematch PSA from captain Anthony Losilla was ignored.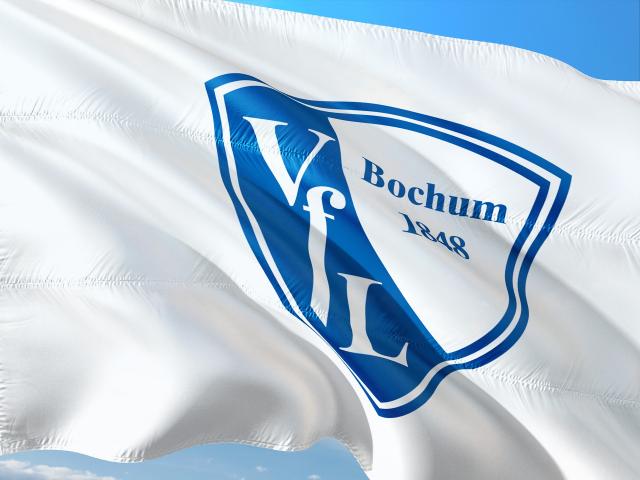 The abandonment of Friday evening's Gladbach-Bochum match constituted the 8th time in Bundesliga history that an in-progress league match was not permitted to be completed on its initially scheduled day.


While their have been match suspensions as recent as the anti Dietmar Hopp protests taking place in March of 2020, the last time a Bundesliga match was not allowed to continue occurred on April, 1st 2011 after a similar instance. Assistant referee Torsten Schiffner was hit on the back of the head with a beer receptacle in the 86th minute of a league fixture between FC Schalke 04 and FC St. Pauli.

The game--coincidentally enough also at a 0-2 scoreline in favor of visiting Schalke in Ralf Rangnick's coaching debut--was officially abandoned in the 89th minute. A replay was deemed unnecessary. Similar incidents have taken place in Germany, but not since the 1970s.

When VfL Bochum fans were caught throwing beer receptacles at Max Kruse (then of 1. FC Union Berlin) during round 17 of the the current Bundesliga campaign, many German football lovers found themselves wholly disappointed that such past behavioral relics of the past had reappeared. There was concern that such problems could repeat.

In point of fact, VfL Bochum captain Anthony Losilla had urged club supporters to "drink the beer rather than throw it" in a pre-match social media post.


Gruß an alle Bierwerferinnen und Bierwerfer im Stadion! Hört mal lieber auf den Capitano...😉#meinVfL #BOCBMG pic.twitter.com/0fbKvdAu6h

— VfL Bochum 1848 (@VfLBochum1848eV) March 18, 2022



After such advice was not heeded, the club itself called called the incident "sad and shameful", also noting that it was "a highly embarrassing evening for the club".

Keeper Manuel Riemann (who was the first to run to the stands and chastise the block from which the beer originated), took to instagram to condemn the action.

Next to a photo of the Bochum tricot that read "living together peacefully", Riemann wrote:

"This is what we stand for and not those who trample upon football," also adding, "very sad that this person calls themselves a Bochum fan."

Currently injured striker Simon Zoller--a four year club veteran and a vital part of Bochum's promotion push this season--found himself on an even more sour mood on his twitter account.

The 30-year-old attacker, after working hard on his comeback since succumbing to injury earlier in the season, considered it a personal affront to what he and his teammates had been working to accomplish.


Wir, der @VfLBochum1848eV schreiben seit knapp 2 Jahren eine unfassbare Geschichte. Diese Aktion ist einfach nur respektlos gegenüber all denen die sich jeden Tag den Arsch aufreißen um diese Reise zu erleben! Geschweige denn dem Linienrichter!
DU hast im Stadion nichts verloren!

— Simon Zoller (@SiZolli) March 18, 2022


"We here at VfL Bochum have been on an unbelievable story these past two years," Zoller wrote, "This action is simply disrespectful to all of those who bust their ass every day along this journey.  Leave the linesman alone! You have no place in the stadium!"



More about the match
More about the teams