Dortmund commit to signing Haller replacement, Cavani a possible candidate
By Peter Vice @ViceytheSS
As reported in the Westdeutsche Allgemeine Zeitung and last night's ARD "Sportschau", Dortmund club management have publicly committed to signing a striker to replace the sidelines Sebastien Haller "within the next eight to ten days".

BVB boss Acki Watzke confirmed this timetable on an appearance on last night's ARD "Sportschau" program. Germany's main sporting tabloid reports, though without much substantiation, that die Schwarzgelben may be interested in inking Edison Cavani to a short-term deal.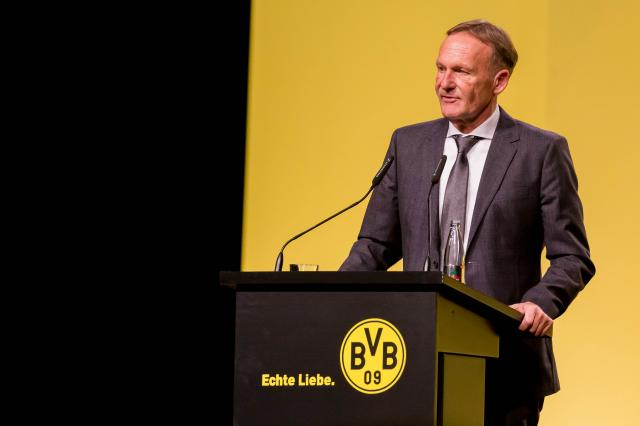 While BVB sporting director Sebastian Kehl remained noncommittal about the prospect of signing an additional striker while Sebastien Haller undergoes treatment for testicular cancer, club CEO Hans-Joachim Watzke claims the decision to purchase another player has been made.


"To just heap everything on Youssoufa Moukoko's shoulders now--a 17-year-old--that might be a bit much," Watzke note in an interview airing on German public television's "Sportschau" last night, "Ideally, something should happen within the next eight to ten days, although a great solution will prove difficult as there isn't enough on the market."

Germany's Westdeutsche Allgemeine Zeitung reported this morning that the has no qualms about using Moukoko as a semi-regular-starter. The WAZ even suggests long-stalled contract extension talks with the teenager could be moving in the direction of a longer term agreement.

As per Kehl's public statements, Dortmund are not seeking a long-term-solution to Haller's absence. Dortmund fully expect the Ivorian back for the second-half-of-the season after treatment from a disease which does boast a very high recovery rate concludes.

There has been some chatter linking Köln striker Anthony Modeste with a move to Signal Iduna, yet nothing concrete seems to be in the works. Reports suggesting that Uruguay legend Luis Suarez might switch to Dortmund, predictably enough, turned out to be false fodder. The 35-year-old returned to his hometown club of Nacional de Football in Montevideo some days ago.

Germany's main sporting tabloid now suggests that Suarez's long-time Uruguayan national team striking partner Edison Cavani may be persuaded to sign a short-term deal. Like Suarez, the 35-year-old became a free-agent this summer when Manchester United opted not to extend his expiring contract.



More about Dortmund