Teammates and Matthäus rally around Füllkrug for German national team after win
By Peter Weis @PeterVicey
The calls for Werder Bremen striker Niclas Füllkrug to earn a call up to the German national team are only likely to get louder after the 29-year-old bagged a brace on Saturday night and passed Sheraldo Becker as the Bundesliga's leading-scorer.

After the full-time whistle, Füllkrug's teammates and the legendary Lothar Matthäus (from his his Sky punditry seat) advocated for the in-form attacker. 

In the words of Füllkrug's striking partner Marvin Ducksch, "Performance should be rewarded."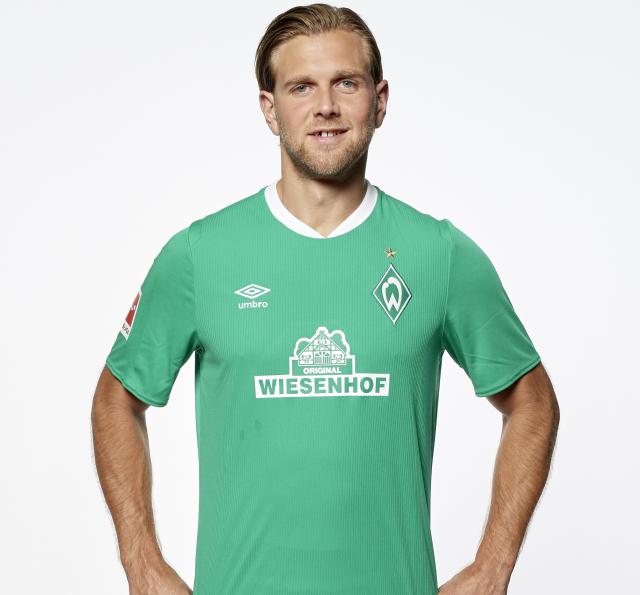 | | |
| --- | --- |
| Niclas Füllkrug. | Photo: Werder Bremen |
The chants of "Lücke Fürth Deutschland" rang out across the Weserstadion long after the final whistle made Bremen's 5-1 demolition of Borussia Mönchengladbach official on Saturday evening. Non-German speakers might need a bit of context. "Lücke" (or "gap") is the affectionate nickname long-ago bestowed upon German striker Niclas Füllkrug for the trademark gap in his teeth.


The 29-year-old has always enjoyed the reputation of a big, bad bruiser. He's most definitely never been a footballer concerned with vanity or cosmetic enhancements. After two injury-riddled seasons with Werder Bremen, Füllkrug found his footing once again after the Hanseaten were relegated to the second-tier. Together with striking partner Marvin Ducksch, he helped Bremen back to the top flight.

"I've said it again and again: The lad can do anything!" Ducksch commented after a match that saw Füllkrug bag a brace and a lovely assist on Mitchell Weir's late goal, "It was simply important that he stayed healthy - he has been for over a year now. For me, that's the best German striker we have. He deserves a call up. Performance should be rewarded."

Ducksch himself had reason to be ecstatic as he himself finally opened an his 2022/23 Bundesliga account with a fine goal and two recorded assists. Advocacy for Füllkrug's inclusion in the German national team is nevertheless not a new phenomenon spurred by adrenaline and emotion. Teammate Leonardo Bittencourt went public for a call-up earlier this week.

SV defender Niklas Stark added his name to the list after Saturday's result.

"Today he  showed again how important he is to our team," Stark said in his post-match interview, "And he can also be important for the national team, if you look at the ranks. Of course, there are outstanding technical players [ahead of him], but if you want to play with a classic nine then I don't think you can get past 'Fülle'. And I'll be sure it so hard for him in training that he'll be well prepared until the end."


Working as Sky's on-pitch pundit, Lothar Matthäus also chimed in.

"I don't think Hansi Flick is blind," Matthäus noted, "He sees these performances and in the end will take one of these strikers who has these merits. Füllkrug is a good choice. Hansi Flick will look at it all and give it his thoughts."

Füllkrug responded to Matthäus' speculation humbly.

"Lothar has said it all," Füllkrug said after praising the rest of his team on an 'amazing first-half', "It makes me happy, of course, when people like Lothar Matthäus or others will footballing knowledge praise my game. But everything else is out of my hands. I try to perform the way I'm doing at the moment. In the end, that's all that helps. Just keep it up."

Amid all the uncertainty as to whether Füllkrug will make Germany's World Cup roster, one thing is for certain; it would make a spectacular comeback story. The Hannover native still hasn't represented Germany at senior level. After the injury-plagued initial two seasons back with Werder, Füllkrug nearly found himself expelled from the team last autumn.

He also turned down interest from numerous other interested clubs and accepted a pay-cut to remain with the newly-promoted side this year.




More about the match
More about the teams