Gräfe cites Adeyemi's diving as reason for non-call in Dortmund draw
By Peter Weis @PeterVicey
One of German footballs most famous and beloved refereeing personalities weighed in on one of the controversial decisions in Dortmund's 1-1 draw with VfL Bochum last night on twitter.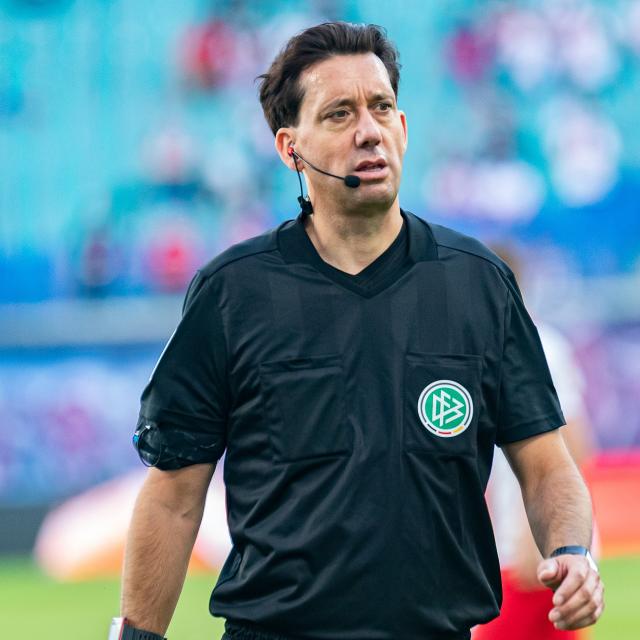 | | |
| --- | --- |
| Manuel Gräfe | Steffen Prößdorf CC-BY-SA 4.0 |
The discussion on any sorts of refereeing controversy in German football sometimes isn't quite complete until the "grand don" weighs in. One of Germany's officiating elder statesmen had his thoughts on match official Sascha Stegemann's decision not to award a penalty in the 65th minute of last night's Dortmund-Bochum match.


Manuel Gräfe - The Bundesliga's famous "force-retired" referee - pointed out that Stegemann might have been reluctant to award Adeyemi the penalty after the German winger had been caught diving in two recent contests. Adeyemi was booked for both offenses, against Union Berlin (Paul Jaeckel tackle) on matchday 27 and against Eintracht Frankfurt (Daichi Kamada straddle) last week.

"If you've recently been trying to draw penalties," Gräfe wrote, "referees become more cautious. Here he was trying to do so again, and was actually hit by the Bochum defender. Call it a case of 'Murphy's Law that Adeyemi, of all people, doesn't get awarded one."

Gräfe also recalled that Stegemann had been assigned to the Dortmund-Frankfurt fixture on matchday 12. Stegemann received failing marks on that day in most German press sources for, among other things, after denying Eintracht a penalty when Adeyemi pushed Jesper Lindstrøm to the ground.

Gräfe called Stegeman's appointment to another BVB match "irresponsible". Another incorrect call from the DFB, according to Gräfe, was that the on-pitch refereeing team assigned to the match came from Nordrhein-Wetfalen while the VAR crew hailed from Bavaria. This created, in the veteran ref's words, "unnecessary pressure" on the officials.


Als SR muss man vorbereitet,darf aber nicht voreingenommen sein. Wenn zudem der SR aus NRW+der VAR aus Bayern kommt,schafft die Ansetzung unnötige Drucksituationen! Spielentscheidendes muss man sich als SR anschauen (Bsp. Brych Berliner Derby)-fehlende VAR-Linie die x-te…Leider!

— Manuel Gräfe (@graefe_manuel) April 28, 2023
Ps für mich ist wieder einmal die Ansetzung das Kernproblem. Nach #FRABVB den selben SR zu einem Spiel des BVB zu schicken,verantwortungslos ihm ggü. Es ist ,Murphys Law', dass ausgerechnet Adeyemi-damals Verursacher eines fehlenden Elfers nach seinem Schubser-nun keinen erhält..

— Manuel Gräfe (@graefe_manuel) April 28, 2023
More about the match
More about the teams