Kramaric Transfer:
Flick allows himself "the chance to be surprised"
By Peter Weis @PeterVicey
Lothar Matthäus
says it's a perfect fit.
 Germany's Bild Zeitung asserts that Bayern sporting director Hasan Salihamidzic has reached out.
Can a spectacular late capture of Hoffenheim's Andrej Kramaric really happen for Bayern? Signs point to "not likely".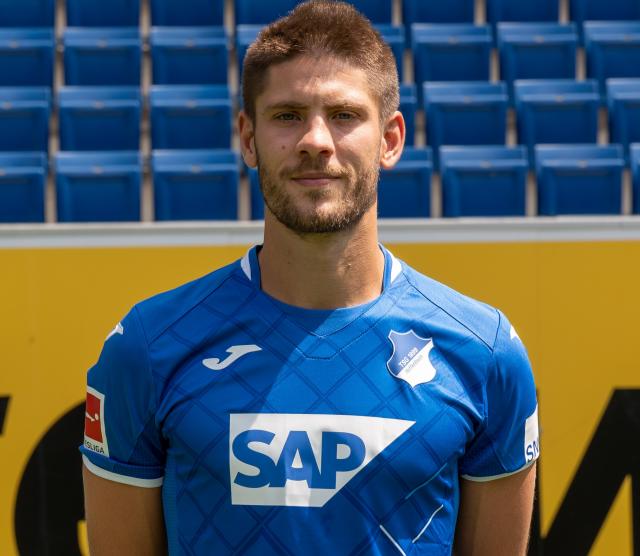 | | |
| --- | --- |
| Andrej Kramaric. | Photo: TSG Hoffenheim |
Two days have passed since German news sources reported that Bayern contacted consulting agency P & P Sport Management about possibly procuring Hoffenheim striker Andrej Kramaric. Today, the agency itself confirmed contact with Sky Sports broadcasting.


Kramaric's own agent, Vincenzo Cavaliere, declined to confirm anything when speaking to German broadcaster Sport1. "I cannot confirm that Hasan Salihamidzic has contacted me," Cavaliere said, "that would not be professional."

Cavaliere's tone seemed to cast doubt on the possibility of a move. "Andrej feels very comfortable in Hoffenheim and is in no hurry to leave," he noted.

The fact that Kramaric does not have an exit clause in his current contract means that a purchase may cost Bayern way too much. The €40 million figure floated by Matthäus would constitute a record sale sum for the Sinsheimers.

Pressure builds on Bayern to add depth to their squad following the weekend loss to Hoffenehim. Trainer Hans Dieter Flick has 16 top-quality outfielders available for selection, but that may prove an insufficient number. Flick must be able rotate and build quality XIs over the course of a condensed schedule that will include 27 so-called "English Weeks" in which his team must play three fixtures in seven days.

While it's not necessarily clear why Bayern haven't spent some of the money accrued from the recent sale of Thiago Alcantara to Liverpool, one can reasonably assume that decreased revenue resulting from the global COVID crisis leaves even large "Super Clubs" like the FCB treading more carefully.


Flick's own stated needs do not include a back-up striker for Robert Lewandowski. The trainer has expressed a desire for another right fullback and an attacking winger. The failure to acquire Sergino Dest means the club must still focus on this need. A potential blockbuster deal to secure the services of Thomas Lemar will also tie up a significant amount of resources and capital.

Kramaric currently chases record scoring numbers for his current club. Beyond the fact that he "liked" an instagram post announcing the club's interest in him, there appears no indication that the 29-year-old Croatian will wish to forfeit a chance to rack up more goals by serving as a back-up.

Following his side's victory in the DFL Super Cup on Thursday evening, Flick appeared to suggest that nothing concrete was in the works. Allowing himself "the chance to be surprised", the Bayern trainer claimed to know nothing about a transfer involving the much discussed attacker.



More about Andrej Kramarić