Report:
Bobic mulls over bringing in Kevin-Prince Boateng on a free
By Peter Vice @ViceytheSS
When it comes to the future of Charlottenburg-Wilmersdorf's footballing Boateng brothers, German footballing enthusiasts gird themselves for a long summer of wild speculation. Both Jerome (32) and Kevin-Prince (34) are out of contract.

While it may belong to the realm of such fantastical speculation, Germany's main sporting tabloid reports that incoming Hertha CEO Fredi Bobic is considering bringing the elder brother back home on a free. 

The move would not be unprecedented as Bobic did just that four years ago whilst in charge of Frankfurt.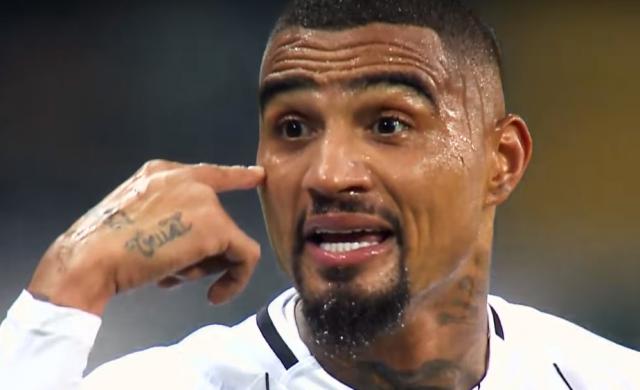 Kevin-Prince Boateng's current contract with Serie B side AS Monza expires in ten days. Where the middle child of the Bundesrepublik's three famous Boateng brothers may be headed next remains a mystery. Wherever the 34-year-old ends up playing next year could potentially be his 15th separate club in a highly transitory fifteen-year-professional sporting career characterized by constant change.


Since leaving his hometown Hertha BSC in 2007, Kevin-Prince has twice returned to the Bundesliga for stints at FC Schalke 04 and Eintracht Frankfurt. The architect of the latter deal was none other than current Hertha sporting CEO Fredi Bobic.

The capital city club's new chief exec shook off concerns about Kevin-Prince's "bad boy" reputation and brought him to the commercial capital on a free in 2017. By all accounts, the move paid off. With an extra bit of veteran leadership in the locker room, Eintracht won the DFB-Pokal that year.

A stabilizing veteran presence on a team can make a huge difference. Even though the now retired Sami Khedira featured sparingly for Hertha over the second half of the just concluded campaign, he was able to make an important contribution to the team during the tough relegation fight.

Germany's Sport Bild reports that Bobic is mulling over potentially bringing Kevin-Prince back home as a possible replacement for Khedira this year. No further information is given, other than the emphasis that it would be a risk free move to acquire him on a free.

Many in German footballing circles have long postulated that what might be considered a more rational move, bringing Jerome Boateng back home after his own 14-year-long absence, could take place.


As pertains to this conjecture, the rumor mills have gone cold. Jerome has stated that he has a "clear idea" of what his next club shall be. As of yet, however, nothing reliable has surfaced.



More about Jérôme Boateng