Stuttgart reveal Silas Wamangituka's real name is Silas Katompa Mvumpa
By Rune Gjerulff @runegjerulff
Silas Wamangituka has revealed that his real name is Silas Katompa Mvumpa.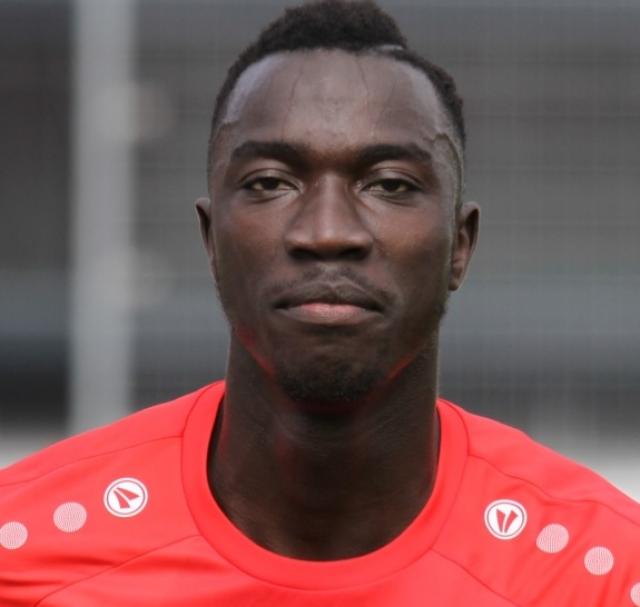 | | |
| --- | --- |
| Silas Katompa Mvumpa. | Photo: Jeollo, Vfb-exklusiv.de, CC BY-SA 3.0 |
VfB Stuttgart have released a statement which reveals that Silas Wamangituka's real name is Silas Katompa Mvumpa.


Additionally, it has been brought to light that the striker was born in 1998 and not 1999 as thought until now.



According to Katompa Mvumpa, he was issued a visa back in 2017, at the age of 18, so that he could travel from his home country, Congo, to Belgium for a trial at RSC Anderlecht.

Anderlecht wanted to sign Katompa Mvumpa shortly before the visa expired, but asked the player to first travel back to Congo and return with a new visa in order to then finalize the contract. At that time, Silas was 19 years old.

In this situation, an intermediary in Belgium allegedly threatened Katompa Mvumpa that he would not be able to come back to Europe if he returned to Congo. As a result thereof, the agent changed his identify details and provided him new papers under one of his father's names, Wamangituka.


In the clutches of the agent, Katompa Mvompa ended up signing for Paris FC. He moved to the French capital to live with the intermediate, who denied him access to his papers and bank account. He also continually threatened Katompa Mvompa that he would never play football again if the truth about his identity was revealed.

Katompa Mvompa was still represented by the agent until recently, but with the help of his current club, VfB Stuttgart, he has now parted ways with him.

"I have lived in constant fear over the last few years and have also been very worried about my family in Congo. It was a hard step for me to reveal my story," said Silas Katompa Mvumpa.

"It was only with the support of my new representatives that I dared to do so. I realized that I didn't have to be afraid anymore and that together we could put everything on the table. I wouldn't have dared to take this step if Stuttgart, my team and VfB hadn't become a second home for me, where I feel safe.

"Today, I am very relieved and I hope that I can encourage other players who have had similar experiences with agents. I am deeply grateful to VfB Stuttgart for all their trust and support during this time. I hope that I can repay them and all VfB fans on the pitch."

VfB Stuttgart sporting director Sven Mislintat commented:

"Silas remains the player and the person who has played his way into the hearts of our fans and his teammates since coming to Stuttgart. In terms of the name change, he is above all a victim. We will protect him accordingly. I have great respect for the fact that at his young age, almost on his own and without knowing the consequences, he has dared to take the step of clarifying his situation. We will continue to help him in every way possible. Silas is part of the VfB family. He should continue to play soccer for VfB Stuttgart in the coming season, as soon as he has recovered from his cruciate ligament tear."



More about Silas
More about Stuttgart