7 things you may not know about Leroy Sané
By Rune Gjerulff @runegjerulff
Here are seven things you may not know about Bayern München's new signing from Manchester City.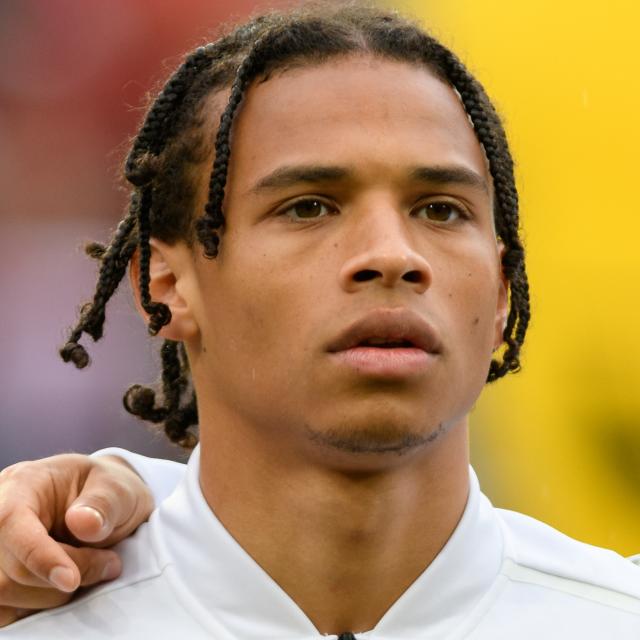 | | |
| --- | --- |
| Leroy Sané. | Photo: Granada, CC-by-SA 4.0 |
1. Football in the blood
Leroy Sané is the son of Souleyman Sané - a former Senegalese international who used to play for SC Freiburg, FC Nürnberg and SG Wattenscheid among others - and former German rhythmic gymnast Regina Weber, who won a bronze medal at the Summer Olympics in 1984. In September 2018, Leroy Sané became a father himself as his girlfriend gave birth to their daughter Rio Stella.


Leroy Sané has two brothers. His older brother, Kim Sané, played youth football for Bayer Leverkusen and Schalke 04. He later appeared for Nürnberg's reserve team and Wattenscheid before putting an end to his career. His younger brother, Sidi Sané, plays for Schalke 04's under-16 team.

2. Came through the youth ranks at Schalke 04
Leroy Sané was born in Essen, Germany, in 1996. He began playing football for his father's former team SG Wattenscheid 09 in 2001 and moved on to join Schalke 04 in 2005. He left Schalke to join Bayer Leverkusen's youth academy three years later, but returned in 2011. He then went on to make his Bundesliga debut for Schalke in April 2014.

3. A joker
Sané went to school in Gelsenkirchen along with some of his teammates from Schalke's youth team - including Fabian Reese and Donis Avdijaj, who both have fond memories of their childhood friend.

"We spent our breaks together. Leroy is a very easy-going, funny guy - a joker," Reese said in an interview with Goal.com while Avdijaj said with a grin:

"Leroy and I were close friends and made a lot of nonsense together. I can't say what exactly. That's not ready to be published."


4. Devil behind the wheel
In November 2014, at the age of 18, Sané crashed his car at the time, a Mercedes C-Class.

"I would have been much happier if Leroy didn't buy such a car right away, but maybe he'll learn from what has happened," his father said afterwards.

But it quickly turned out that Leroy Sané hadn't learned his lesson. A few months later, the same thing happened to his Audi R8.

5. Has a tattoo of himself on his back
Back in 2017, Sané had a huge tattoo done on his back, which shows himself celebrating a goal he scored against AS Monaco in the Champions League.


A reminder that Leroy Sane got a full-back tattoo of him celebrating a Man City goal... 💉#MCFC pic.twitter.com/rZ8y3QssfE

— BettingOdds (@BettingOddsUK) June 30, 2020


6. Has the potential of becoming one of the world's best
Leroy Sané's former youth coach Norbert Elgert has tipped him to become one of the best players in the world in the future after watching the winger develop in recent years.

"When Leroy was 16 years old, you could already see his great potential, but there is no gurantee of a professional career at that age," Elgert said in an interview with Sport Bild last year and added:

"Leroy has taken a big leap forward - both as a person and as a footballer - after moving to Manchester City. If he goes on like this, he's well on his way to becoming one of the world's best players. These are the likes of Ronaldo and Messi. He's already right behind them."

7. Controversial outfit
Leroy Sané caused a stir in Germany last year when he turned up for national team duty in a flamboyant outfit allegedly worth over €25.000. When asked to comment on his clothes, Sané coolly responded:

"That's a matter of taste. I looked in the closet in the morning and said: 'Okay, that's what I want to wear.'

Here's a photo of his outfit:


Meistgesehen: Fan-Kritik für DFB-Hoffnungsträger: Leroy Sané provoziert mit 25.000-Euro-Outfit https://t.co/uAk5zg3aKM [Video] pic.twitter.com/or0wBp91NO

— ntv Nachrichten (@ntvde) March 19, 2019
More about Leroy Sané