Flick declines to commit to either Süle or Sané vs. Stuttgart
By Peter Weis @PeterVicey
Bayern coach Hans Dieter Flick knows that a difficult test awaits his side in the form of upstarts VfB Stuttgart. 

There was much to discuss at the Friday presser. Flick deferred on the big question, leaving open whether Niklas Süle will feature in his squad.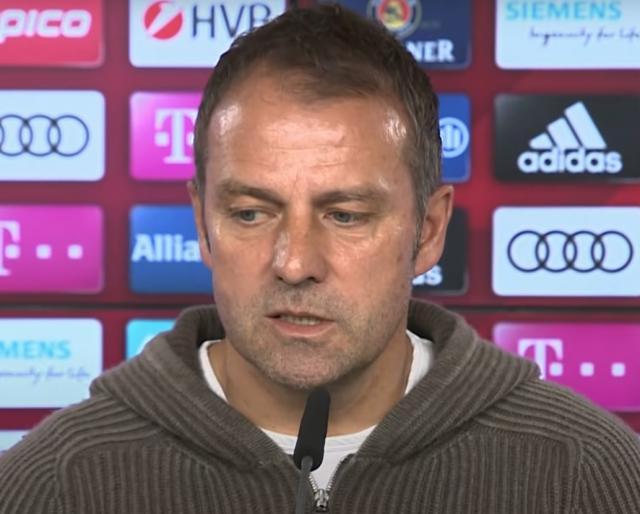 The good news for FC Bayern München concerns two returning players. Hansi Flick confirmed on Friday that midfielder Corentin Tolisso is once again fully fit. Additionally, right-fullback Benjamin Pavard has been deemed healthy enough to start against his former club.


With respect to the lingering fitness issues that have kept center-back Niklas Süle out of the lineup, Flick would only say, "Niklas must tap his full potential. For that he needs the requisite fitness." The Bayern trainer declined to commit to a deployment for Süle.

Asked to assess the progress of national team winger Leroy Sané, Flick stated that he required better defensive play for the returning star. "He has many unnecessary ball losses against Salzburg," Flick said of the 24-year-old, "and he didn't follow up on his man marking. There are reasons for this and we've discussed them."

A Sané start seemed unlikely, based on Flick's words. "He needs to be 100 percent present if starts," he emphasized, "That's what we're working towards."

After many top trainers across Europe recently took their grievances about the congested schedule that top clubs must play public, Flick simply praised his sporting director Hasan Salihamidzic for adding the necessary depth to the team as the transfer window drew to a close.

"We have a large enough squad," Flick asserted, "Hasan did very well in this respect."



More about the match
More about the teams