Kovac backs Arnold and Baku for Germany's future after World Cup snubs
By Peter Weis @PeterVicey
Even if VfL Wolfsburg German national team players Maximilian Arnold and Ridle Baku weren't expected to make Hansi Flick's World Cup, their current club trainer reported that they were disappointed by it. Niko Kovac gave both footballers a ringing endorsement for the future.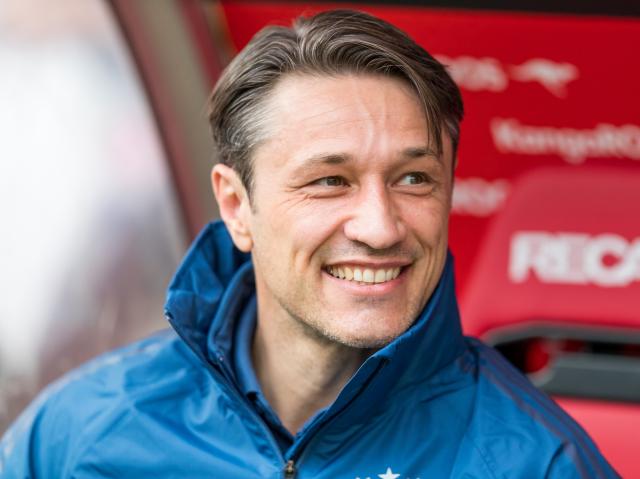 | | |
| --- | --- |
| Niko Kovac. | Photo: Sven Mandel / CC-BY-SA-4.0 |
Fine form in recent weeks simply wasn't sufficient for either VfL Wolfsburg captain Maximilian Arnold or one-time Germany U21 dazzler Ridle Baku to make the German national team squad for the coming World Cup. Arnold - as part of an interview with Kicker Magazine's "FE:Male view on Football" last week - admitted that he did not expect to get called up. Baku had also been candid in recent discussions about his form dips.


All of that notwithstanding, VfL Wolfsburg trainer Niko Kovac reported that the pair were disappointed to learn that they hadn't made the cut. Speaking at his Friday pre-match presser ahead of the weekend fixture against Hoffenheim, Kovac also noted that he felt Arnold (three goals and two assists in his last five matches across all competitions) particularly deserved it. Kovac credited both players with Wolfsburg's overall form surge, an eight-match-unbeaten run extended this past Tuesday with a 2-0 win over Dortmund.

"They were crestfallen," Kovac noted, "but that's normal. As a club we had hoped for more."

Neither Arnold nor Baku had truly factored into the plans of the relatively nascent Hansi Flick coaching regime. The pair only received call-ups last winter when a COVID wave ravaged the German national team. Some still believed that Arnold's set-piece prowess might be on Flick's radar. Given the team's current troubles at the right-back position, the was also a slight flicker of hope that Baku (two goals in his last three league fixtures) could make a contribution in Qatar.

Kovac made clear that he felt both players would make an excellent addition to the German Nationalmannschaft when the next major international comes around in the summer of 2024. In 18-months-time, Germany will be hosting the European Championships. Baku is still only 24-years-of-age. Even though Arnold is 28 and will be 30 at the time of the next tourney, Kovac had some interesting words to offer on his captain's potential.

"He can play another seven, eight, nine good years," Kovac said of Arnold, "he is not yet at the end of his development."



More about Wolfsburg