Haaland matches legendary Ronaldo's record with 40+ goals in 2020/21
By Akhil Fisher @akhil_fisher
20-year-old Erling Haaland's 2020/21 Bundesliga season has matched the record of one certain Brazilian legend, who plied his trade at FC Barcelona 24 years ago.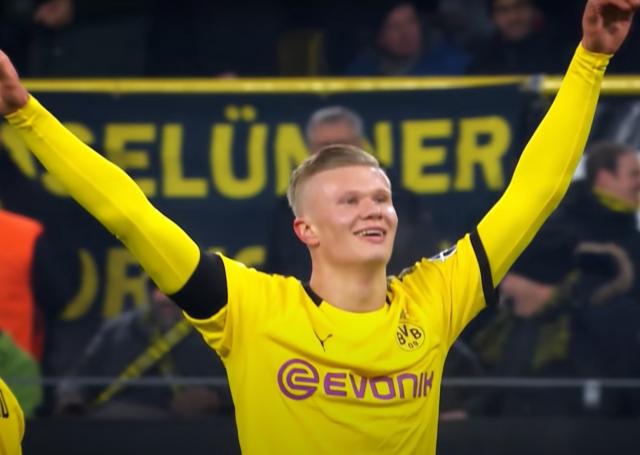 Haaland has become the first U21 player since Ronaldo's 1996/97 season to reach the remarkable 40-goal mark In one season within Europe's top five leagues.


Aged just 20, Ronaldo won the FIFA World Player of the Year that season after ending as La Liga top scorer (34 goals in 37 games), a formidable overall tally of 47 goals in 49 matches across all competitions.

Haaland on the other hand, has scored 41 goals in 41 appearances for Dortmund across all competitions this season. He also ended third on the list of Bundesliga top scorers with 27 goals, behind Bundesliga history-maker Lewandowski (41) and Frankfurt's Andre Silva (28).

His final matchday brace in the 3-1 win against Bayer Leverkusen saw him match the legendary Ronaldo's record of 40+ goals for the first time in 24 years.

He is also the youngest players to do so in as many years, joining a list of high-profile names such as:

• Robert Lewandowski – 2015/16 season (Bayern Munich), age 27: 42 goals
• Cristiano Ronaldo – 2007/08 season (Manchester United), age 23: 42 goals
• Lionel Messi – 2009/10 season (FC Barcelona), age 22: 47 goals
• Kylian Mbappe – 2020/21 season (Paris Saint-Germain), age 22: 41 goals

Haaland also ended his UEFA Champions League campaign as the highest scorer with 10 goals, although Dortmund were overpowered in the quarter-final stage by finalists Manchester City.



Related stories