Seaone praises Kossounou's performance at right-back: "He can adapt quickly."
By Peter Weis @PeterVicey
After a very successful outing in an unfamiliar position, Leverkusen head-coach Gerardo Seoane doesn't appear too troubled by his right fullback position. 

Ivorian center-halve Odilon Kossounou made it seem as if Jeremie Frimpong and Timothy Fosu-Mensah weren't missing at all.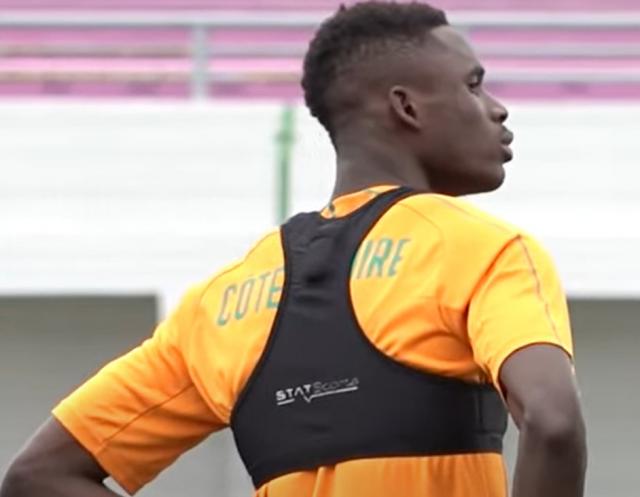 A double whammy of bad injury luck threatened to turn a run of poor firm into a much more disappointing downward spiral for Bayer Leverkusen. Luckily for fans of die Werkself, Bayer were able to turn things around last Sunday with a 2-0 win over Wolfsburg in the "Battle of Germany's Company Teams".


As some had predicted, Ivorian center back Odilon Kossounou deputized at right back for the absent Jeremie Frimpong. The 21-year-old not only answered the call with a first-rate job winning balls around his patch, but also demonstrated remarkable flexibility in a complex tactical system that called for nuanced shifts.

Speaking to club website, Seoane let it be known that not all of Kossounou's roving was by the coach's design.

"Odilon naturally interprets the right-back position differently than Jeremie [Frimpong] due to his own qualities," Seoane said, "the switch from a CB position to that of a roving fullback is actually a fairly large one, but he can adapt quickly and did very well."

In particular, Seoane seemed pleased that Kossounou could enable him to keep his opponents guessing for the duration of the season. Naturally, the 1.88 m (roughly 6 ft 2) tower from Abidjan also proves an invaluable asset on aerial duels.

"Thanks to him we can play a three, four, or five man back-line," Seoane noted, "It's hard to get past him, but he's also fast and very valuable on set pieces."


Like Burkinabé international Edmond Tapsoba before him, Kossounou appears to be poised to become a Leverkusen defender that those in German football circles who truly appreciate the position really enjoy watching.

As Tapsoba gradually works his way back up to full fitness, there are now two excellent tacklers in the B04 back-line to keep tabs on.



More about Kossonou Odilon
More about Leverkusen