Christian Streich has a difficult choice to make in defense. Who should start at right-back?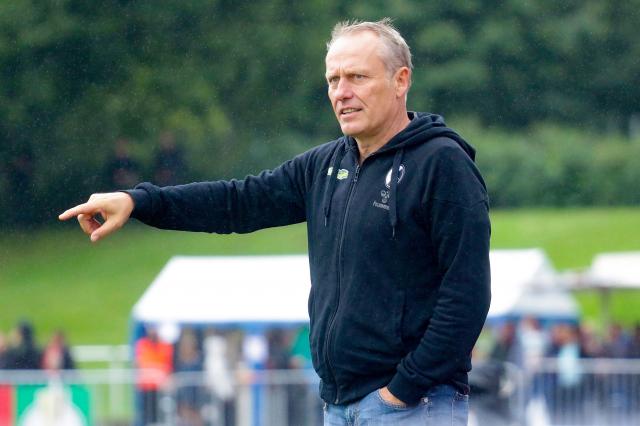 | | |
| --- | --- |
| Christian Streich. | Photo: Steven Schaap, CC BY-SA 4.0 |
Freiburg have themselves a pretty good problem on their hands. There are simply too many options at right-back. Youngster Kiliann Sildillia replaced the injured Lukas Kubler in Freiburg's 4-0 rout of Augsburg on Matchday 1, but will he be the starter going forward? Many fans are clamoring for another young talent in Hugo Siquet, who was signed for nearly €5 million earlier this year.


Sildillia featured just 7 times for Freiburg last season, as the 20-year-old is actually supposed to be a center-back. However, trainer Christian Streich believes in his ability to control play down the right. Sildillia played extremely well in Freiburg's opening game this past weekend, winning most of his duels and even recording an assist. This excellent performance may give Sildillia the starting nod going forward.

In an unusual Freiburg move, the club paid big bucks in the January transfer window for 20-year-old Siquet, who's supposed to be the future at the position. Freiburg made the move for Siquet because of Kubler's lengthy injury history and 32-year-old Jonathan Schmid has faced issues with long covid. Kubler made the most appearances last year, while Schmid only featured in the latter half of the season.

So will it be Sildillia, Siquet, Kubler (when healthy), or even Schmid? Streich's criticism of Siquet is aimed towards his modest physicality, which currently lends the start to his competitor. Sildillia's ascent from Freiburg's reserves to the starting lineup has been rapid. If he keeps playing like this, supporters will have no choice but to watch Siquet ride the bench.

But one thing's clear. Legendary trainer Christian Streich probably has a master plan in place.



More about Freiburg