January Transfer Window 2023:
The Complete German Bundesliga Transfer Primer
By Peter Vice @ViceytheSS
With the start of the European transfer window just hours away, we're pleased to publish our annual comprehensive league primer for the third consecutive year here at Bulinews!

This year's column takes a look at the financial and sporting state of each club in the introductory section for each team. We then take a look at the sparsely used players being shopped for loans (and in some cases sales) via a club's "Dead-Weight Ledger".

Finally, we list all the expiring contracts on the respective rosters and take a look at potential new arrivals based on the chatter in various rumor mills.

As in years past, we proceed down through the current order of the teams in the table. Sections covering the bottom nine teams contain thoughts on their prospects in the relegation fight.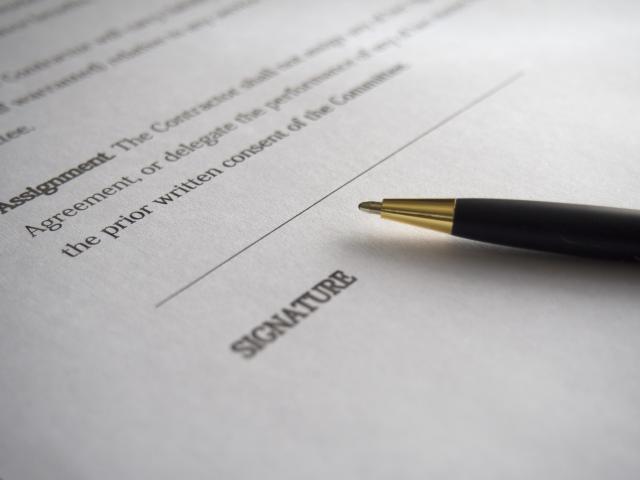 New Year's finally arrives! The new calendar year brings always brings with it a time of great excitement for European club football fans. In a few short hours, the transfer market shall be open for business! From the stroke of midnight to 15:00 central European time on Tuesday, January 31st, plenty Bundesliga players will be on the move to and from their clubs.


Just as we did in December 2020 and December 2021, we're pleased to supply a full primer for all 18 clubs comprising the top German football flight. All top-tier sides earn coverage, proceeding from the top down based on their current position in the table. Explanations for the formatting of these sections are covered in the article's introduction.

Time to take a journey down the table.....

FC Bayern München

Estimated Autumn Transfer Balance =

-€33 million 



Even a filthy rich club such as the German giants must contend with the effects of the pandemic. Additionally, some may be surprised to learn that an organization that sold Robert Lewandowski (and offloaded a ton of dead-weight at above market value) presently find themselves a tad bit over-leveraged. It was such that personnel chief Hasan Salihamidzic initially ruled out any January signings. Few of us believed him. It came as no surprise to hear him reverse course recently.

The fact that Bayern would have to contend with injuries to their stars counted as an entirely foreseeable consequence of this odd winter World Cup year. The FCB were actually lucky to only escape with a Lucas Hernandez ACL tear and a manageable Sadio Mané injury prior to the commencement of the tournament. Naturally, what good fortune the Bavarians enjoyed was totally cancelled out by Manuel Neuer's unfortunate season-ending ski accident.

Sitting down for an extended interview with Germany's main sporting tabloid this week, Salihamidzic admitted that he immediately considering cutting his winter vacation short upon hearing the news about Neuer. Perhaps he should have. Without a reliable starting goalkeeper, Bayern's defense of their current title is suddenly in deep jeopardy. As we shall see, this very thin roster needs help in several areas and the financial wiggle-room isn't that great.


Dead-Weight Ledger = Bouna Sarr (RB), Paul Wanner (ATTM)

A 24-man-roster, by far the smallest in the Bundesliga, remains far too small for a team chasing a title whilst simultaneously competing in Europe. There literally isn't anyone Salihamidzic can afford to move either. As has been the case for several years now, Bouna Sarr has no market. Salihamidzic's greatest ever purchase flop can't be given away.

Whatever paltry loan fees the FCB front office can pocket for Paul Wanner or one of the other Bayern campus talents won't cover half a week's salary. The footballing administrator Germans refer to as "Brazzo" needed to return from holiday early if only to proactively beg the higher-ups to budget him another €33 million for this month. It's that serious.

Expiring contracts =  Eric Maxim Choupo-Moting (CF)

Not much to report on here. Choupo should get a new short-term deal that accurately reflects his recent contributions to the club. Salihamidzic at least encounters few headaches on this front. Announced talks should be wrapped up fairly quickly so that "Brazzo" can spend the rest of the month figuring out how he can attain further supplements.

Further Needs =  GK, CF, CB, RB

The manner in which the FCB front office dragged their feet on the Alexander Nübel loan recall issue certainly came back to bite them. It now appears too late to work out a way of getting their one-time preferred Neuer replacement back. Whether Yann Sommer can be persuaded to sign a long-term-deal also remains doubtful. The Swiss national team keeper won't sign a six-month-contract on the cheap.

Most of what we have concerning Bayern in the rumor mills remains fairly unsubstantiated. One assumes that they'll locate a new keeper and at least one new center-forward, but it's not at all clear where they shall come from. Probably the only ironclad assumption one can make at this point is that Konrad Laimer will sign for next year.

That's, of course, of zero relevance to this squad's more urgent needs.

Rumored Links =  Yann Sommer (GK), Marlo Gusto (RB), Konrad Laimer (CM), Gonçalo Ramos (CF)

SC Freiburg

Estimated Autumn Transfer Balance =

+4.5 million 



Much as it was a joy to discuss SC Freiburg sitting in third place last year, it's immensely gratifying to award the Breisgauer second-billing in this year's column. Our Southern heroes at least did us the favor of knocking RB Leipzig off that perch on the final day of league action. As in years past, the big talking point with respect to this club remains how intelligently it is run administratively.

Ritsu Doan and Daniel Kofi-Kyereh proved excellent investments with proceeds from the Nico Schlotterbeck sale. Top performers Michael Gregoritsch and Matthias Ginter were acquired free-of-charge. The committee of bosses responsible for SCF personnel decisions, of which Klemens Hartenbach and Jochen Saier are of the most prominent, always ensure a positive transfer balance.

As what for what we can expect from said bosses in the upcoming window, a few long-term, low-risk moves for the future benefit of the club should just about do it. All quiet in Breisgau as usual, though the potential Kevin Schade sale stands a slight chance of coming to pass. Most of the action emanating from the SCF front office should come via loan-outs.

Dead-Weight Ledger = Kimberly Ezekwem (LB), Manuel Gulde (CB), Keven Schlotterbeck (CB), Hugo Siquet (RB)  

A straightforward trio of players to park elsewhere here. Hugo Siquet and Kimberly Ezekwem will almost certainly have new locales before the month is out. With a heavy dose of sarcasm, the columnist predicts that the "Keven Schlotterbeck Sweepstakes" will probably take up way too much press ink before one of interested Bundesliga top-tier sides wins.

Us German footballing nerds will have some fun with it in any case. With their three developmental prospects loaned out, Hartenbach and the rest of the crew can likely kick their feet up and focus on other matters. Should someone call them up about Manuel Gulde, the conversation shall likely be pretty short. Virtually any taker can have the 31-year-old for pennies on the dollar.

Expiring contracts =  Jonathan Schmid (CB), Nils Petersen (CF)

Some readers may not be aware that SC Freiburg actually have a standing policy of not revealing details about player contracts whenever their footballers renew. Larger clubs usually don't bother with the secrecy as they know that a hungry press corps will force the info out eventually. A club like Freiburg, on the other hand, can still get away with it as there isn't a ravenous set of media types waiting to pounce.

We do know that Jonathan Schmid and "Super Sub" Nils Petersen sit on expiring contracts as they players themselves have revealed it in interviews. Lucas Höler? Nicolas Höfler? Even squad captain and German national team player Christian Günter? There we have a trio of players certainly overdue for renewal, but we simply don't know.

Contract extensions for Günter and Höler should likely serve as priorities in any case. Schmid isn't likely to receive either an approach or any interest from elsewhere. Salihamidzic might actually do well to consider bringing Petersen back to Bayern for one last hurrah. The 34-year-old, presently pondering retirement, doesn't require a long-term-lease.

Further Needs =  RM, CM, CB, CF

Mostly young talents few, if any, have ever heard of in the rumor mills. Standard enough operating procedure when it comes to Freiburg. A club like this has neither the resources nor the need to take a chance on potentially over-valued older players. As it stands now, this 28-man-roster actually almost exhibits perfect balance. Zero wants to flash any cash for.

Rumored Links =  Yahia Attiyat Allah (LB), In-Beom Hwang (CM), Reed Baker-Whiting (CM), Ludovit Reis (CM), Kevin Wiethaup (LW) 

RasenBallSport Leipzig

Estimated Autumn Transfer Balance =

+€16 million 



Sigh. As if Germans didn't have enough bad news to contend with insofar as this club is concerned, the defending DFB-Pokal champs have little worries entering this transfer window. Former Borussia Mönchengladbach sporting director Max Eberl picked the perfect appointment coming off of his recent "burn-out" episode. The highly respected German footballing executive can sit back and wait for the exorbitant transfer offers to come to him.

Eberl has been all smiles in his dealings with the German press. No surprise there. While the 49-year-old will have to eventually compensate for the losses of players such as Christopher Nkunku and Konrad Laimer (possibly also Dani Olmo and Josko Gvardiol as well), he's got plenty of time and almost infinite resources to do so. In German footballing administrative terms, the gig in charge of the German Red Bulls is about a s cushy as it gets.

Dead-Weight Ledger = Jonas Nickisch (GK), Timo Schlieck (GK), Hugo Novoa (LW)

Eberl inherits a 26-man-roster not really in need of much trimming. A sensible enough Hugo Novoa loan-out should be completed before too long. The Reb Bull GmBh definitely won't mind keeping some extra keepers on the payroll at low-cost. Not a great deal to be done here.

Expiring contracts =  Konrad Laimer (CM), Jonas Nickisch (GK), Timo Schlieck (GK), Ørjan Nyland (GK)

Pretty much all of the critical players are locked in through 2024. Laimer, as noted above in the Bayern section, will be departing for Bavaria this coming summer on a free. Eberl can deal with the matter of the keepers after the season. He can also worry about replacing Laimer then.

Further Needs =  LW, DM, CB

Little substantiation to any of the incoming transfer rumors at this point. Knowing Eberl's style a bit, he'll probably want to announce his presence with at least one highly-touted signing before the window concludes. This will likely take the form of a developmental player.

Rumored Links =  Wilfried Zaha (LW), Ardon Jashari (DM), Josip Sutalo (CB)

Eintracht Frankfurt

Estimated Autumn Transfer Balance =

-€11 million



In a recent interview with Germany's preeminent footballing publication, Eintracht sporting director Markus Krösche did his level best to present himself as a confident and relaxed individual ahead of what is sure to be an exceptionally stressful window. In reality, Krösche and his staff have a very tough month ahead of them. So many moving components to attend to here. Every field requires a great deal of hard work. 

Financially speaking, the SGE are spread quite thin. As much praise as Krösche deservedly earns for his management of the previous window, the combined €16 million he spent on the duo of Jens Petter Hauge and Lucas Alario could have been most useful here. The recent €4 million purchase of American prospect Paxten Aaronson effectively erases this January's budget for new hires.

Dead-Weight Ledger = Jannik Horz (GK), Matteo Bignetti (GK), Diant Ramaj (GK), Jerome Onguené (CB), Hrvoje Smolcic (CB), Marcel Wenig (CM), Faride Alidou (LS)

Krösche has a litany of players to park elsewhere on loans and that's about it. Note the absence of Colombian striker Rafael Santos Borré from the above list. The squad's former lead attacker counts as the only true marketable asset on the roster. Krösche has nevertheless repeatedly emphasized that he does not wish to move the 27-year-old. That's probably the correct decision.

It shouldn't be too difficult to slim down this 29-man-roster with a few practical loan-outs. Jerome Onguené reportedly already a destination. The defending UEL champs hopes of going deep into this year's UCL tournament mean that Krösche won't want to loan out more than two players. Also probably the correct decision.

Expiring contracts =  Evan N'dicka (CB), Almamy Touré (CB), Makoto Hasebe (CB), Jan Schröder (LB), Daichi Kamada (ATTM)

We gradually arrive at the more nerve-wracking aspects of the coming work load. Counting the loanees, Krösche and his front office team have eight players out of contract when the current campaign concludes. Yikes. One can certainly credit the former RB administrator for pro-active squad building last year. We've not even mentioned the brilliant masterstroke of bringing in Randal Kolo Muani on a free yet.

Krösche needs to get to work building next year's roster. Before diving into that, however, he must know where he stands in terms of the actors seriously considering moving on. In that regard, the early delivery of extension offers to Daichi Kamada and Evan N'dicka makes perfect sense. They're both likely to be lost without fees, but at least Krösche shall have his answers.

In an ideal world, Krösche would receive both answers and some fully-stacked forklifts full of cash. By not selling Kamada and N'dicka last summer, the SGE chief personnel executive went for a better sporting performance on the pitch this year. One can debate whether or not that was the correct decision all night long. The columnist tends towards it at least being reasonable.

Further Needs =  CB, LB, CM, AM, LS

The likelihood of a recognizable name coming arriving in the country's commercial capital next month remains fairly low. Krösche could pocket some capital if he can be persuaded to offload Borré or maybe even midfielder Djibril Sow. What cash flow that would generate would still need to be stashed away for the summer re-stock. The more reliable rumors point towards prospective buys.

German press hounds wake up to find Frankfurt linked with expensive talents virtually every day. Virtually every said rumor appears to be total hogwash, however. Now that the SGE are firmly considered to be a bigger club, the ultra loose connections find their way into the papers. Bundesliga lovers know full well that Eintracht remain a mid-market club presently punching above their weight.

Rumored Links =  Tim Breithaupt (DM), Julian Brandt (ATTM), In-Beom Hwang (CM), Lukas Ullrich (LB), Leandro Morgalla (CB), Patric Pfeiffer (CB)

1. FC Union Berlin

Estimated Autumn Transfer Balance =

+€11 million



The surprise "Eisernen" eventually ceded their place at the top-of-the-table after spending an incredible five matchdays in the number-one-slot. Urs Fischer's Köpenickers were even the league leaders as late as matchday 12! Matters nonetheless caught up with them over the final three rounds and they even slipped out of the top four in the final seven days of league action. It had to happen at some point.

This club's highly enjoyable Cinderella story essentially revolved around Fischer's unyielding tactical system, in which attackers could easily be plugged into the two top attacking axes and find success. A rotating cast of characters had done so over the past three years. Something we've learned recently about Union is that this approach begins to produce diminishing returns. That had to happen at some point too.

FCU sporting director Oliver Ruhnert urgently needs to purchase a couple more attackers, particularly in light of the fact that American striker "Jordan" looks increasingly more like a flop. Luckily, Ruhnert maintains some cash on hand from this summer's Taiwo Awoniyi sale. The club's main manager still has other business to attend to first. The club's coach, meanwhile, has been trying out new tactical systems.

Dead-Weight Ledger = Paul Seguin (CM), Kevin Möhwald (CM), Fabio Schneider (CM), Levin Öztunali (CM), Genki Haraguchi (ATTM), Tim Skarke (RW), Milos Pantovic (ATTM), Jamie Leweling (AM), 

Ruhnert spoke on the priority of getting dead-weight off his 30-man-roster in a November interview. The FCU manager has moved a bit on this, already having shipped out Tymoteusz Puchacz and (according to multiple sources) found a place to park Tim Skarke. Of the rest of the squad's un-utilized players, Jamie Leweling could either fetch some loan fees or work in the new 4-4-2 Fischer's been looking at.

Finding takers for the glut of central midfielders shall prove tough, but it's not inconceivable that Kevin Möhwald, Paul Seguin, and Levin Öztunali could generate some interest among lower order Bundesliga sides or even a few 2. Bundesliga clubs. An extra €3-5 million from there would constitute a very favorable outcome, not to mention give Ruhnert enough money for a third attacker.

Expiring contracts =  Timo Baumgartl (CB), Niko Gießelmann (LB), Julian Ryerson (RB), Christopher Trimmel (RB), Rani Khedira (CM), Fabio Schneider (CM), Tim Maciejewski (RW)

There's a lot going on here as well. Note that, just as is the case with Freiburg, the contractual status of some players remains a secret. Genki Haraguchi counts as the most significant player for whom we don't have reliable information about a potential expiring contract. Regular starters Niko Gießelmann, Julian Ryerson, Christopher Trimmel, and Rani Khedira definitely need renewals for next year.

Attending to them should prove easy enough for Ruhnert. All will certainly wish to return for another year rather than take their chances with less successful clubs. Time pressure also doesn't really factor in as none of them will be negotiating with other sides in the January window. With a modest amount of administrative vigor, all of this should be taken care of.

Further Needs =  LB, CB, RB, AM, LW, LS

The FCU's chief personnel executive specializes in picking up targeted journeyman on frees during the offseason. As we did learn last year following the surprise departure of Max Kruse, Ruhnert isn't half-bad at quickly securing replacements on short notice either. The Sven Michel deal might have been last January's most impressive coup de gras.

At present, there aren't many reliable rumors about Ruhnert's next targets in the German rumor mills beyond the Serdar Dursun connections. All this really means, of course, is that the FCU staff currently find themselves occupied with the priority task of slashing the payroll first. Fair enough. Bigger deals are on the way.

Rumored Links =  Luca Waldschmidt (AM), Serdar Dursun (CF)

Borussia Dortmund

Estimated Autumn Transfer Balance =

-€11 million



Dortmund in sixth-place? The overly-sensationalized headlines write themselves. It's just too easy for the German tabloids at this juncture. Poor Sebastian Kehl, given the unenviable task of succeeding the legendary Michael Zorc as BVB sporting director, now finds concerned photos of himself plastered all over the "Boulevard-Blätter". What's for breakfast in Germany? Dortmund's embattled boss.

In the interest of cutting Germany's second-wealthiest club some slack, it's important to note that we haven't completed the "Hin-Runde" yet. Three more rounds to go before we reach the halfway point of the season. There are nine points up for grabs against beatable sides and die Schwarzgelben could very well rise up to second-place before February hits.

Admittedly, that's small consolation for Kehl. Dortmund, like Bayern, are also over-leveraged by pandemic standards. Kehl doesn't have much room to maneuver unless he's willing to sell off one of his key players. Obtaining some high-value giants for immediate assistance also proves difficult as, after a decade of Bayern dominance, what player can be persuaded to come to this team for the promise of not winning a title?

Dead-Weight Ledger = Luca Unbehaun (GK), Nico Schulz (LB), Antonios Papadopoulos (CB), Thomas Meunier (RB), Göktan Gürpüz (ATTM)

No shortage of dead-weight to cut off on a 32-man-roster! That figure doesn't even including a trio of BVB II players who have earned cash bonuses for playing on their reserve-squad contracts. Sadly, the problem with any sort of hypothetical "Dortmund Yard Sale" (much like such events in general) is that the purveyors find themselves overstocked with dated junk that no one really wants.

If one cares to extend the "Yard/Garage Sale" metaphor, Nico Schulz and Thomas Meunier might as well be represented by a stack of VHS tapes; black-spine ones without a slip-cover at that. The BVB chief might wish to consider raking in some cash with sales of semi-regulars such as Thorgan Hazard and Emré Can after he's finished parking the developmental prospects.

Selling off that pair would bring the advantage of both cutting the payroll and raising about an extra €15-20 million in transfer revenues. Antonios Papadopoulos, Göktan Gürpüz, and maybe a few more of the academy prospects might bring in another €3 million or so in loan fees. Kehl does retain some wiggle-room here.

Expiring contracts =  Luca Unbehaun (GK), Raphaël Guerreiro (LB), Mats Hummels (CB), Felix Passlack (RB), Mahmoud Dahoud (CM), Youssoufa Moukoko (CF), Anthony Modeste (CF)

Raphaël Guerreiro and Mahmoud Dahoud are another pair of players that, if the right party is found, count as sellable assets. What surely twists Kehl's mind in knots at this point concerns how he can procure immediate replacements. A heavy case of thinking two/three steps ahead for the BVB administrator, who doesn't need any more of his time taken up by the Youssoufa Moukoko saga.

Extending with veterans Mats Hummels and Anthony Modeste won't prove difficult, but still absolutely needs to be pushed to the side until this transfer window is over. The elders shall be happy to play next season at reduced pay. Agents representing both players will gripe about it before accepting delayed offers.

Further Needs =  LB, CB, RB, DM, CM, ATTM, CF

No, that long list above is not a typo. This roster essentially needs a complete rebuild unless recent transfer flops Karim Adeyemi and Salih Özcan fight their way into the squad and begin playing up to their potential. Naturally, no one with any class would dare to label Sebastien Haller a "transfer flop". We still don't know whether the Ivorian can ever hope to be the same player again after his unfortunate diagnosis.

Kehl's already difficult task of building next year's roster must hit the back burner if he wishes to opt to continue a title chase this year. Somehow, one tends to think that the whole organization might be tempted to concede defeat this time around as a January splurge will only destroy their longer-term prospects. Most all of the names listed below look to be 2023/24 candidates.

Rumored Links =  Ramy Bensebaini (LB), Alejandro Grimaldo (LB), Jakub Kiwior (DM), Lutsharel Geertruida (RB), Ellyes Skhiri (DM) Alexis Mac Allister (CM), Daichi Kamada (ATTM), Mohammed Kudus (ATTM), Jobe Bellingham (ATTM), Wilfried Zaha (LW)

VfL Wolfsburg

Estimated Autumn Transfer Balance =

-€13 million



Jörg Schmadtke's final transfer window at the helm of Germany's green company team features plenty of intriguing decision points. Mid-year administrative changes in themselves are often intriguing in their own right. The future foundation of the club rests in the hands of someone soon to depart for a competing organization. The 58-year-old Schmadtke may not have another gig lined up yet, but no one thinks he'll be retiring soon.

In his recent dealings with the Omar Marmoush contract-extension negotiations, one can see that Schmadtke has the long-term interests of his current club at heart. Logically enough, he doesn't wish to leave the VfL saddled with any unnecessary burdens. He'll certainly be thoughtful and discerning when it comes to the decisions on which players he opts to sell off here. It might also be the case that, in charge of a slim 27-man-roster, he decides to do nothing.

Dead-Weight Ledger = Niklas Klinger (GK), Jerome Roussillon (LB), Maxence Lacroix (CB) Joshua Guilavogui (DM), Bartol Franjic (CM), Josip Brekalo (LW), Maximilian Philipp (AM), Luca Waldschmidt (AM)

The key decision point here revolves around whether to sell Luca Waldschmidt, Maximilian Philipp, or possibly both. What ultimately happens with Marmoush and Josip Brekalo factors into this calculus as well. The current roster size essentially requires that each departure must be compensated for on a one-for-one basis.

Maxence Lacroix's presence on a "Dead-Weight Ledger" serves as a wholly unpredictable turn-of-events. No one saw that coming. Schmadtke must suddenly decide whether to entertain offers for either Lacroix or Mickey van de Ven. Some tough calls lie ahead. Schmadtke and Niko Kovac surely prepare themselves for lots of long discussions.

Expiring contracts =  Niklas Klinger (GK), Phillip Schulze (GK), Paulo Otavio (LB), Jerome Roussillon (LB), Joshua Guilavogui (DM), Josip Brekalo (LW), Omar Marmoush (LW)

Extensions for any of these players seems unlikely. A pending transaction that most Bundesliga lovers would actually very much like to see involves popular former VfL skipper Joshua Guilavogui's move to VfB Stuttgart. Sadly, that transfer is getting bogged down in politics. Classic Jörg Schmadtke stuff. We miss him already.

Schmadtke recently raged that Stuttgart was leaking information to the press rather than talking to him. According to the soon-to-depart sporting CEO, Stuttgart wants to pressure him into dissolving Guilavogui's contract rather than secure a transfer fee for him. Is this truly happening?

Eh. One never really knows with a manager who is - on the one hand - fiercely protective of his players and - on the other - an insufferable grouch with paranoid tendencies. What's written above bears repeating. We miss him already. Hopefully, all sides involved in the Guilavogui deal can work something out soon.

Further Needs =  LB, DM, ATTM

Practically nothing of substance in the rumor mills as of yet. This was the case last year as well. In the final analysis, Schmadtke should get approval from a non 50+1 board for at least a couple medium-price-range landings before we're through. Note that, after some of his recent busted windows, access to the purse-strings may be tightened a bit.

Rumored Links =  Maximilian Mittelstädt (LB), Ardon Jashari (DM), Immanuel Pherai (ATTM) 

Borussia Mönchengladbach

Estimated Autumn Transfer Balance =

-€1 million



A pleasant surprise to see the foals occupy eighth place, especially considering how pessimistic many of us were about their prospects at the beginning of the season. BMG sporting director Roland Virkus doesn't have an easy window ahead of him by any stretch of the imagination. The Marcus Thuram sale needs to be finalized as soon as possible so that this club's front office can move onto other matters.

Competition for the European places isn't out of the question at all provided Virkus handles this window properly. In truth, the whole Thuram replacement issue would be best served by acquiring two attackers. A pricey gamble for a club still grappling with revenue shortfalls resulting from the pandemic. Virkus must weigh whether it's the right time to make a big bet.

Dead-Weight Ledger = Mamadou Doucouré (CB), Stefan Lainer (RB), Rocco Reitz (CM), Conor Noß (ATTM), Torben Müsel (ATTM), Hannes Wolf (ATTM)

All of the players listed above, save Hannes Wolf and Stefan Lainer, should be parked in loan locales. Another loan-out for Wolf might be ideal, but there won't be any takers for the huge transfer flop at this point. Perhaps the Austrian can end up making his long-awaited contribution after all. The same applies to Wolf's Austrian compatriot Lainer, whom no one will want after his recent injury history.

Expiring contracts = Yann Sommer (GK), Tobias Sippel (GK), Jan Olschowsky (GK), Tony Jantschke (CB), Ramy Bensebaini (LB), Christoph Kramer (CM), Lars Stindl (ATTM), Marcus Thuram (CF)  

Quite a lot going on here. The entire net-minding corps sits on expiring contracts. Seeing as how Virkus and the Daniel Farke coaching regime have given Jan Olschowsky their explicit endorsement as the keeper of the future, it would much behoove the club to get him tied down with an extension soon. Then, just as is the case with Thuram, the Sommer sale needs to be finalized sooner rather than later.

It doesn't look as if they can keep Ramy Bensebaini from departing on a free. What remains then is to make the tough decisions regarding club heroes, and German national team stars, Christoph Kramer and Lars Stindl. Much of what happens on those fronts depends on which direction this precariously placed middle-of-the-pack club is headed in the table.

Further Needs =  GK, CB, ADM, DM, ATTM, CF

Apart from the urgent needs up-top and in-goal, most of the roster deficiencies can be addressed after the window concludes. The BMG front office has little choice in the matter anyway. What additions Virkus and the staff can secure in the two most important positional departs in football shall make or break the season. This roster maintains the most delicate feel of them all.

Rumored Links = Yvon Mvogo (GK), Ismail Jakobs (LB), Leandro Morgalla (CB), Tim Breithaupt (DM), Immanuel Pherai (ATTM) Cade Connell (CF), Alexis Vega (CF), Dion Drela Beljo (CF)

SV Werder Bremen

Estimated Autumn Transfer Balance =

-€2 million



Who would of thought that we'd be discussing the Hanseaten in ninth place entering the new calendar year? Well, many of us happened to think that the rebuilding personnel-tactics of sporting director Frank Baumann at least gave Bremen a fighting chance of distancing themselves from the relegation pack. Early season trends confirmed that head-coach Ole Werner's on-pitch tactics could get this team rather far.

As it turned out, everything just came together for them. And by that one literally means everything. The fact that lead-striker Niclas Füllkrug not only managed not to get injured again, but also turn into a German national hero of sorts, wasn't the type of development anyone would have wagered safe money on. A fabulous story that blew everyone's minds.

We've a ways to go yet and it is by no means a forgone conclusion that Füllkrug's body can take the pounding the rest of the way. Trust in the competence of Werner's coaching, along with some totally earned respect for the rest of the team from those of us watching, nevertheless leads one to believe that Werder won't be sliding back into the relegation pack even in "Fülle" does get hurt.

Dead-Weight Ledger = Mio Backhaus (GK), Eduardo Duda dos Santos (GK), Fabia Chiarodia (CB), Felix Agu (RB), Jean Manuel Mbom (CM), Dikeni Salifou (DM), Nicolai Rapp (ATTM) Eren Dinkci (LS)

Baumann and his right-hand-man Clemens Fritz have already offloaded Benjamin Goller. Nicolai Rapp should follow soon. Those two transactions will bring the roster and payroll down to a manageable 27-man-size. Unfortunately, prospects such as Felix Agu, Jean Manuel Mbom, and Even Dinkci can't be parked elsewhere because of recent injury history.

Expiring contracts = Michael Zetterer (GK), Anthony Jung (LB), Christian Groß (ADM)

The local press, along with the Bremen fan scene, do a decent job of getting the contract details of SV players out into the public realm; much more so than in Freiburg or at Union. The only player due for renewal that the columnist is uncertain about is Leonardo Bittencourt. Baumann and Fritz will have to make a decision about him whilst letting the rest be.

Further Needs =  GK, LB, CM, LW, RW, CF

Bremen's financial situation remains completely transparent. The club from one of Germany's great Hanseatic trading states isn't shy about sharing the status of its general books. They're completely broke. Some talks about bringing in players for next year are ongoing, but plans to make any sort of January purchase don't really exist.

Rumored Links = Lukas Ullrich (LB), Maximilian Mittelstädt (LB), Leandro Morgalla (CB), Tobias Bech (RW), Ronan Kratt (RW), Deniz Undav (CF)

FSV Mainz 05

Estimated Autumn Transfer Balance =

+€8.5 million



As we move downward to place ten, we encounter a sub-set of nine teams that will almost certainly comprise the 2022/23 relegation field. Insofar as Mainz are concerned, head-coach Bo Svensson's back-three buckled and frayed during the final rounds of Bundesliga action. The porous defense conceded far too many goals. Accordingly, shoring up the defensive corps serves as the top priority for front office heads Christian Heidel and Martin Schmidt.

Twenty-four league goals conceded leaves Svensson currently contemplating a back-four. His managers aren't opposed to purchasing two additional defenders for him if Maxim Leitsch can't get fit in time.  Regarding the attack, Jonathan Burkardt's persistent injury woes translated to only nineteen league goals scored. The columnist knows of no plans to purchase another attacker. The plan appears to be the hope that Burkardt and Karim Onisiwo can recapture their former magic

Dead-Weight Ledger = Philipp Schulz (CB), Aymen Barkok (CM), Eniss Shabani (CM), Jae-Sung Lee (ATTM), Ben Bobbin (CF), Marlon Mustapha (CF)

The 28-man-roster contains five solid candidates for loan-out. This includes everyone except South Korea's Jae-Sung Lee, who recently expressed interest in a bit of "Wanderlust" and could be a good candidate for sale. Heidel and Schmidt can show some excellent administrative by belling off Lee and loaning out Aymen Barkok.

Naturally, the two figures don't have to further prove their competence to most of us league watchers. We're perfectly aware of how the duo rescued this club from certain relegation two years ago. With the strongest squad in the current relegation field, the Heidel-Schmidt-Svensson machine might even compete for Europe if they catch some breaks.

Expiring contracts = Finn Dahmen (GK), Aaron Martin (LB)

The issue of what to do with Aaron Martin calls for a quick resolution. Mainz can still recoup much of their original investment in him and, thanks to the presence of Anthony Caci, not miss a beat. Expect to hear more hoopla over the future of Germany U21 keeper Finn Dahmen over the course of the next month.

Further Needs =  LB, CM, LW, RW, AM, LS

It makes perfect sense that the Mainzer managers aren't seeking anything beyond central defensive bolsters at the moment. Keeping the squad stable in mid-table merely requires a well-fitting puzzle piece or two. With Niklas Tauer now officially loaned out, Heidel and Schmidt may also be on the look-out for a new midfielder.

Rumored Links = Christopher Klarer (CB), Keven Schlotterbeck (CB), Ermin Bicakcic (CB), Patric Pfeiffer (CB) Dawid Kownacki (CF)

TSG 1899 Hoffenheim

Estimated Autumn Transfer Balance =

+€12.75 million



Our second subject of the relegation field occupies 11th place in the table largely thanks to injuries. André Breitenreiter's Kraichgauer lost lead strikers Ihlas Behbou and Munus Dabbur after a promising enough start to the season. A total nosedive ensued from late October on. Germans, for obvious reasons, lodged no complaints about the TSG tanking. We're most glad that Europe appears out of reach for the Sinsheimers.

Presumably, the return if Dabbur and Behbou should allow this team to start picking up points again. Kasper Dolberg's imminent arrival gives Breitenreiter a chance to build a devastating 4-3-3. The squad still requires further assistance at the back, however. Breitenreiter's leaky back-three conceded 22 league goals over the first 15 rounds. Ozan Kabak consistency delivered strong performances there. No one else really did, however.

Dead-Weight Ledger = Luca Philipp (GK), Philipp Pentke (GK), Kevin Akpoguma (CB), Ole Finn Becker (CM), Tom Bischof (ATTM), Fisknik Asllani (CF)

Some loan-outs off this 27-man-roster should be in order after the TSG front office completes the larger incoming moves. Keeping a trim payroll naturally doesn't matter much for a club flush with SAP-cash. It's actually rather unusual to see Hoffenheim carry a roster below the 30-man-mark. Not how this club works. In any event, more actors must come in before anyone can go out.

Expiring contracts = Luca Philipp (GK), Philipp Pentke (GK), Ermin Bicakcic (CB), Sebastian Rudy (DM), Dennis Geiger (DM)

After contract extension talks with Dennis Geiger are sewn up, TSG sporting director Alexander Rosen shouldn't have any more business to attend to. Sebastian Rudy and Ermin Bickacic have no real place left on this team and the two keepers are free to go. Rudy, Bicakcic, and Philipp Pentke may even be considering hanging up their cleats.

Further Needs =  GK, CB, AM, CF

Dolberg's acquisition will likely render most of the rumors involving offensive players moot. It comes of something of a surprise not to see Rosen's office linked with more center-halves. All in good time, one supposes. The Sinsheimers can always recruit with the promise of a no-pressure, largely silent stadium in which to play.

Rumored Links = Lukas Ullrich (LB), Boris Popovic (CB), In-Beom Hwang (CM), Saviour Godwin (LW), Luca Waldschmidt (AM)

Bayer 04 Leverkusen

Estimated Autumn Transfer Balance =

-€4.5 million



Leverkusen remain relegation candidates despite the fact that, in the form of the returning Florian Wirtz, they've already completed the most important "purchase" of the coming window. Wirtz back in this squad shifts the entire calculation. Even if Xabi Alonso's Werkself basically just picked up a €70 million talent without having to lift a finger, there still exist a few potential stumbling blocks for the eternal optimist and his crew.

For starters, we have the schedule. Gladbach, Bochum, and Dortmund right out of the gate over the course of seven days in late January.it's possible that Bayer might only bring a 19 or 20 point-haul out of the "Hin-Runde". Per his own admission, Wirtz needs time to get back into the flow of full match fitness. Meanwhile, Patrik Schick's form struggles aren't going anywhere and this roster needs desperate help both in the six-slot and left fullback position.

Simon Rolfes must get this window right.

Dead-Weight Ledger = Daley Sinkgraven (LB), Ayman Azhil (DM), Joshua Eze (DM), Zidan Sertdemir (CM)

Rolfes should park the three youngsters elsewhere and see if he can get anything for Daley Sinkgraven. Such moves would draw the roster down to 25, meaning that the B04 chief personnel executive, taking over for a legend just like Kehl in Dortmund, also needs to procure 3-4 upgrades in order to demonstrate command competence in his first winter transfer period in full charge.

Expiring contracts = Andrey Lunev (GK), Ayman Azhil (DM), Charles Aranguiz (CM), Karim Bellarabi (RW)

Renewal discussions won't be taking up too much of Rolfes' time in the coming month. Another two years for Karim Bellarabi seems just and fair for the former German international's contributions to the club over the past decade plus. That can obviously wait until March or April.

Further Needs =  GK, CB, ADM, CM, LM, AM, LW, AM, CF

The non-50+1 company team retains enough financial resources for Rolfes to go on a targeted mini-shopping spree. As is customary with this club, one expects some overkill at the needed positions just to be on the safe side. Germany's red company team will likely land more than they need for the left side of defense and the midfield.

Rumored Links = Philipp Köhn (GK), Vladan Kovacevic (GK), Ismail Jakobs (LB), Cody Drameh (RB), Cedric Soares (RB), Vladimir Coufal (RB), Diego Demme (DM), Alan Varela (DM), Luis Chavez (DM), Tim Breithaupt (DM), Immanuel França (ATTM), Immanuel Pherai (ATTM)

1. FC Köln

Estimated Autumn Transfer Balance =

+€5 million



Free from the extra pressure of mid-week UEFA Europa Conference League rotations, an upward trend for die Geißböcke seems foreseeable. Steffen Baumgart doesn't have to switch out two-thirds of his outfield anymore. That's the good news. There remains no shortage of bad news insofar as the attack is concerned. Active lead strikers Steffen Tigges and Sargis Adamyan have collected only four league goals between them

Mark Uth, Tim Lemperle, Florian Dietz, and Sebastian Andersson remain out injured. If - as has been widely reported - Davie Selke happens to be the solution to the attacking deficit..well..time for fans of this club to head into the city's famous cathedral and pray for their team's deliverance. Doubts about the top-level quality on this roster at the beginning of the season have only intensified. Sporting CEO Christian Keller doesn't have it easy.

Dead-Weight Ledger = Kristian Pedersen (LB) Rijad Somatic (CB), Mathias Olesen (CM), Tim Lemperle (CF), Sebastian Andersson (CF)

Attempts to pare down this exceedingly large 30-man-roster run into immediate problems when one realizes how little interest the above players will generate for either sales or loans. Absolutely no footballing organization wants anything to do with Sebastian Andersson at this point. Baumgart's heavy UECL rotations also have the effect of minimizing which players can be considered dead-weight. Not enough conclusive evidence as to who should be loaned out.

Expiring contracts =  Timo Horn (GK), Jonas Hector (LB) Timo Hübers (CB), Julian Chabot (CB), Kingsley Schindler (RB) Georg Strauch (CM), Ellys Skhiri (CM), Mark Uth (AM), Tim Lemperle (CF), Sebastian Andersson (CF)

We know that Ellyes Skhiri has no interest in staying. Squad captain Jonas Hector currently considers hanging up his cleats. Hometown talismanic hero Mark Uth surely also ponders retirement if his latest surgery can't fix his recurrent public bone problems. Not unlike last year, it might be the end of the line for all these players. Keller encounters easy work here.

Further Needs = GK, CB, LW, AM, LS

Once Selke's transfer is finalized, Keller and his staff could go quiet for the rest of the window. The club's current personnel chief surely keeps the back-to-back disastrous transfer windows from predecessor Horst Heldt in mind. Heldt made genuinely awful decisions in search of attacking assistance. Andersson remains a very expensive remnant of the horrible 2021/22 transfer classes.

Köln's positive transfer pluses during both Keller's summer window and the interim regime of Dr. Jörg Jakobs went straight to plugging the massive holes left in thus club's budget after COVID destroyed their gate receipts. The Effzeh are so heavily reliant upon packing the RheinEnergieStadion that their normal plans collapsed without the revenue.

Rumored Links = Michael Martin (CM), Nathanaël Mbuku (LW), Kevin Behrens (CF)

FC Augsburg

Estimated Autumn Transfer Balance =

-€6 Million



Over in the Bavarian section of Swabia, we've a rather interesting case to discuss. Enrico Maaßen's Fuggerstädter blew most of our expectations out of the water with a five-match-unbeaten run earlier in the season that even saw them knock off the record champions in the midst of it. Even as they came tumbling back down to earth with a seven-fixture winless run on the trot to conclude the calendar year, Maaßen's men still looked like a much better side than they do on paper.

The squad gets back many injured players, perhaps most importantly Germany U21 international Niklas Dorsch, back after the long break. Moreover, while the extent of the involvement of the U.S. investor group "Boldt football holdings" in this club remains murky at best, most of us German football watchers now assume that the Americans are pumping cash into the FCA. That's the only way to explain Augsburg's recent spending habits.

FCA sporting director Stefan Reuter has a solid roster and money to boot.

Dead-Weight Ledger = Aaron Zehnter (LB), Raphael Framberger (RB), Daniel Caligiuri (RW), Lukas Petkov (RW), Noah Joel Sarenren Bazee (RW)

Raphael Framberger and Daniel Caligiuri qualify as potential sources of net revenue while the rest can be loaned out. U.S. money notwithstanding, the roster/payroll should be reduced from the current size of 30 in the interest of administrative efficiency. Reuter can then deal with a long list of expiring contracts.

Expiring contracts =  Rafal Gikiewicz (GK), Benjamin Leneis (GK), Tobias Strobl (DM), Julian Baumgartlinger (DM), Fredrik Jensen (ATTM), André Hahn (RW), Daniel Caligiuri (RW), Florian Niederlechner (CF)

Lots of bait to potentially cut up here. Interest from other clubs in Florian Niederlechner is well documented. Caligiuri, Fredrek Jensen, André Hahn, and Tobias Strobl can also all collect some cash. Thankfully, the columnist doesn't have to decide whether to give Julian Baumgartlinger a legacy deal or work out how to pay Rafal Gikiewicz for the form of his life at age 35. Those tough calls belong to Reuter.

Further Needs = GK, CB, LM, LW, AM, LS

Murmurs in the German rumor mills don't have a lot of weight behind them at present, but there does appear to be something to the links surrounding Andrei Cordea and Toni Martinez. These are actors to which the club was previously linked. It makes sense that Reuter opened up a few older folders in preparation for the month ahead.

Rumored Links = Tim Breithaupt (DM), Andrei Cordea (ATTM), Țoni Martinez (CF)

Hertha BSC

Estimated Autumn Transfer Balance =

+€17.5 Million



Any and all reporting trails concerning current Hertha sporting CEO Fredi Bobic's potential move over to the German FA have gone cold. For the sake of long suffering Hertha fans, one hopes that Bobic isn't headed anywhere. The current executive basically terminated or pushed out the entire administrative structure beneath him over the last 18 months. Footballing personnel-wise, its basically a one-man-show in Charlottenburg.

Bobic's work this time around revolves around correcting many of his own mistakes first and foremost. He's at least gotten a head-start by shipping Dong-Jun Lee back to South Korea. Now it's time to move Myziane Maolida and Jessic Ngankam off this payroll. After he's finished cleaning up his own tracks, focus shifts to correcting still more personnel errors from the past. Just check out the length of the list below!

Dead-Weight Ledger = Rune Jarstein (GK), Robert Kwasigroch (GK), Lukas Ullrich (LB), Maximilian Mittelstädt (LB) Linus Gechter (CB), Marton Dardai (CB), Deyovaisio Zeefuik (RB), Peter Pekarik (RB), Julian Eitschberger (RB), Myziane Maolida (LW), Jessic Ngankam (CF), Derry Scherhant (LS) 

Ahem. A 32-man-roster filled with too much uselessness to even begin discussing. In the opinion of many Bundesliga watchers, the young defenders brought up over the years have responded to the call admirably enough, yet are still overvalued. Bobic should definitely seize the moment and cash in on Marton Dardai, Linus Gechter, and Julian Eitschberger. Get some worth for them whilst one still can!

Expiring contracts =  Rune Jarstein (GK), Maximilian Mittelstädt (LB), Marvin Plattenhardt (LB), Lukas Ullrich (LB), Peter Pekarik (RB), Kevin-Prince Boateng (ATTM), Stevan Jovetic (CF)

Squad captain Marvin Platenhardt's contract needs to be extended. A decision then needs to be made as to whether Lukas Ullrich will be tied down for the future or not. Everyone else stands in line for contract run-down. To renew with Stevan Jovetic surely tempts, but the player's injury history renders it unwise.

Further Needs = GK, LB, CB, ADM, ATTM, LS

Time shall tell as to whether this exceedingly complicated "777 investor" consortium (the ones who finally bought Lars Windhorst out of his club shares) can manage to agree on dispensing some money to the Hertha front office at some point. It counts as extremely unlikely that they'll be ready in time for January.

Bobic doesn't necessarily need to wait for them as his parsimonious behavior in the last three windows probably leaves him with €5-10 million in immediate liquidity. Now constitutes a good time to spend it. All the same, two months ahead of the annual "February Promise", German football lovers can't really promise their capital city brethren much of anything this year.

Not exactly a bold prediction:

Hertha will fight against relegation until the very last day of the season.

Rumored Links = Aïssa Laïdouni (CM), Arsen Zakharyan (ATTM), Florian Niederlechner (CF), Deniz Undav (CF)

VfB Stuttgart

Estimated Autumn Transfer Balance =

+€25 Million



Armed with a new head-coach and newly installed sporting director, the Swabians hope to save themselves from a catastrophic drop just three years after they clinched promotion. Interesting to think that, back in 2020, we compared the Stuttgart product furnished by Sven Mislintat and Pellegrino Matarazzo to the famous "Suttgarter Wild Boys" from the early aughts; a name co-opted for the 2006/07 Bundesliga title-winning-team.

The basic problem with Stuttgart in the intervening years proved to be the fact that the "boys" were in fact "too young" and "too wild". Matarazzo's tactics increasingly lacked structure and all the young talents populating the pitch increasingly looked as if no one bothered to drill them in the art of finishing. Enter the rational enough choice to bring in Bruno Labbadia to put out the fire and one of his old Wolfsburg colleagues to help him re-tool.

We shall see.

Dead-Weight Ledger = Antonis Aidonis (CB), Laurin Ulrich (ATTM), Thomas Kastanaras (CF), Alou Kuol (LS), Luca Pfeiffer (LS)  

Fabian Wohlgemuth, who may just be a comfortable "yes man" for Alexander Wehrle to fall back on, inherits a trim enough 27-man-roster with a few candidates that he could potentially park elsewhere. There may not even be any loan-outs at all seeing as how the immediate task of avoiding another crazy final day rollercoaster remains the priority for now.

Expiring contracts = Antonis Aidonis (CB), Tanguy Coulibaly (LW)

Wohlgemuth also inherits some fairly easy decisions on the extension front as well. Tanguy Coulibaly, who unfortunately didn't pan out as hoped for, gets a reasonable extension offer before being liquidated. Job done. Mislintat extended his successor that courtesy. Onwards to the next task.

Further Needs = LB, CB, RB, ADM, ATTM, LS

One unfinished bit of business Mislintat left for Wohlgemuth concerns the signing of young Serbian phenom Jovan Milosevic. The new VfB sporting director needs to wrap up the recruitment of the 17-year-old, possibly even paying to bring him in early as the team needs all the help it can get. Little to lose when most of the rest of the attacking corps also happens to be young and green.

This looks achievable. Apart from Milosevic and the very public Guilavogui affair, there aren't many reliable rumors floating around just yet. Wehrle will likely sanction larger purchases if they come up. The chairman knows he must avoid the embarrassment of relegation during a year in which he appointed German footballing icons to the managerial structure.

Rumored Links = Maximilian Mittelstädt (LB) Jakob Medic (CB), Konstantinos Koulierakis (CB) Joshua Guilavogui (DM), Diego Demme (DM), Jovan Milosevic (LS)

VfL Bochum

Estimated Autumn Transfer Balance =

+€14.5 Million



The 1848-Revierklub actually concluded 2022 with victories in four of their last six fixtures on-the-trot. A team that many league-watchers repeatedly insist plays better than most relegation candidates still has hope of escaping the relegation zone against one of the stronger Bundesliga fields in recent years. Bolstered by a gelling side and the return of Takuma "Jaguar" Asano, Thomas Letsch's squad maintains the right to dream.

At a bare minimum, Bochum possess enough talent on the roster to attain the relegation-playoff-place. Relatively newly appointed sporting director Patrick Fabian even possesses something of a transfer budget thanks to the summer sales of Maxim Leitsch and Armel Bella-Kotchap. With luck contrary to that encountered earlier in the season (injuries to new acquisitions Jannes Horn, Dominique Heintz, and Jacek Goralski), the broken defense could also fix itself.

Dead-Weight Ledger = Paul Grave (GK), Vasilios Lampropoulos (CB), Lys Mousset (CF), Silvere Ganvoula (LS)

It doesn't appear as if Fabian will be able to get much dead weight off this 28-man-roster. No right-minded takers will have eyes for flops Lys Mousset and Silvere Ganvoula. Previous VfL sporting director Sebastian Schindzielorz truly made a hash of his summer choices in the attack rebuild.

Expiring contracts = Konstantinos Stafylidis (LB), Vasilios Lampropoulos (CB), Anthony Losilla (DM), Taris Bonga (RW), Silvere Ganvoula (LS)

Fabian and skipper Anthony Losilla need to have a sit down in order to decide whether the 35-year-old keeps at it. Offering the Greek defensive pairing of Konstantinos Stafylidis and Vasilios Lampropoulos short-term extensions seems like a good idea only if Bochum can maintain the class.

Further Needs = GK, CB, DM, CM, SS

Letsch's needs remain straightforward enough. The VfL trainer's compact tactical season requires an additional defender whilst Philipp Hofmann typically does much better with a regular service-striker. Two targeted acquisitions carry with them the potential to make a significant difference here.

Rumored Links = Keven Schlotterbeck (CB), Diego Rubio (SS)

FC Schalke 04

Estimated Autumn Transfer Balance =

+€10 Million



Following the sacking of Rouven Schröder, Schalke board chairman Peter Knäbel once again steps up to work as the club's acting sporting director. Knäbel assumed the same role in the final two months of the 2020/21 campaign, effectively preparing the club for the drop down into the second division. The chairman surely stands ready to do the same thing here, though that obviously isn't the plan.

Die Königsblauen looked significantly better after sacked Bochum trainer Thomas Reis took over in late October. Reis led the team to their second win of the season with refreshingly simple tactics that brought order to the chaos that was Frank Kramer. When it comes to which team the unusual World Cup break actually ended up helping the most, Schalke actually emerge as strong candidates.

The injury ravaged defensive corps desperately needed time for the likes of Sepp van den Berg, Leo Greiml, Marcin Kaminski, and Thomas Ouwejan to heal. In the meantime, Reis worked with the offensive actors throughout much of the World Cup break. There's been extra time to drill the attackers in the system he prefers. Props to Knäbel for issuing a well-timed challenge to Jordan Larsson as well.

Dead-Weight Ledger = Michael Langer (GK), Ibrahima Cissé (CB), Marcin Kaminski (CB), Danny Latza (CM), Jordan Larsson (RW) 

Knäbel has already shipped out Florian Flick and brought in Niklas Tauer. The roster also bulges up to 30 with the return of Nassim Boujellab from his latest loan-locale of Helsinki. Saving some money on payroll likely isn't exactly a priority for Knäbel as club has little choice but to "lay it all on the line" in order to avoid relegation.

Expiring contracts = Michael Langer (GK), Timothée Kolodziejczak (CB), Maya Yoshida (CB), Marcin Kamiński (CB), Nassim Boujellab (CM), Dominick Drexler (ATTM), Simon Terodde (LS)

In a continuation of the "lay it all on the line" thread, one cannot assume there's any money available for contract extensions. Furthermore, there isn't much of a point. Knäbel's Knappen need to know what league they'll be playing in next year before committing to anything.

Further Needs = LB, CB, RB, ATTM, LW, RW

One way or another, Knäbel and the managerial team will make some moves. More loans. Perhaps a couple of frees. The €3.5 million earned from the Amine Harit deal can conceivably buy them something....or they could also finally refund the season ticket holders who never got reimbursed for the "ghost games" they couldn't attend during the pandemic.

Rumored Links = Keven Schlotterbeck (CB), Malcom Edjouma (DM), Nathanaël Edjouma (LW), Daniel Caligiuri (RW), Tim Skarke (RW), Luca Waldschmidt (AM), Filip Stojilkovic (CF), Hảris Seferovic (CF)

Thanks so much for reading! You can occasionally catch Peter goofing off while watching non-Bundesliga football on twitter, @ViceytheSS.

Twitter DMs are open for football conversations, corrections, and (if you truly insist) general abuse. 

All columns debut on Bulinews before appearing on Peter's website as the season progresses. 



Related stories