Triple club tug-of-war continues in stalled Sørloth transfer
By Peter Weis @PeterVicey
Julian Nagelsmann could only offer trite words. Will it be Trabzonspor or Crystal Palace who ultimately claim the right to sell Alexander Sørloth to Leipzig? More details emerge, yet the source of the hold up remains unclear.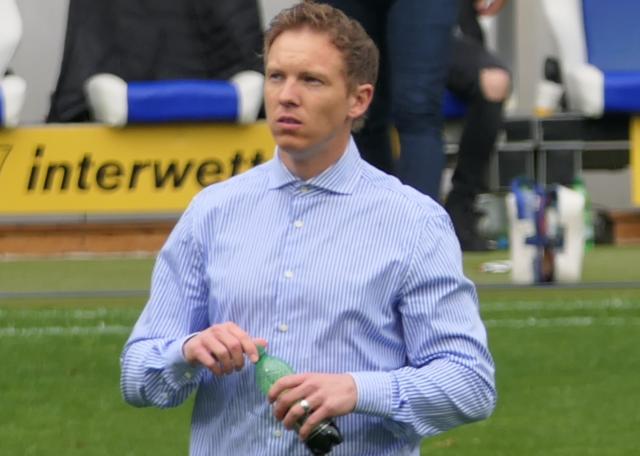 | | |
| --- | --- |
| Julian Nagelsmann. | Photo: Silesia711/Creative Commons/CC-by-SA 4.0 |
Speaking to the media after his side's 3-0 defeat of 1. FC Nürnberg in the DFB-Pokal, Leipzig manager Julian Nagelsmann seemed to run out of words. Pressed about the state of his club's efforts to acquire Norwegian striker Alexander Sørloth, the 33-year-old coach could only say "the negotiations are proving to be very complex." To this he would later add, "it's very, very complicated."


Since specific aspects of the talks last emerged in multiple media sources, a significant number of new details have come to light. It has been confirmed that negotiations involve all three sides with claims to the player. Turkish journalist Erzan Süzgün reports that Leipzig did indeed increase their offer to the €20 million and up bonus structure as requested by Turkish club Trabzonspor.

As Trabzonspor technically does not have the legal right to purchase Sørloth yet from his parent club Crystal Palace, the English organization that loaned him out is entitled to fees. Thus far, the legal wrangling has centered around the actual cost of Sørloth's buy-out clause. At a minimum, Palace should receive €6 million. It could conceivably be the case the English club wants more. This would explain why Leipzig's augmented bid hasn't sealed the deal.

Germany's Bild Zeitung reports that Trabzonspor has little reason to try and extort more money out of Leipzig. According to the paper, Sørloth's buy-out clause triggers an immediate sale clause of €9 million. This means that the Turkish club would stand to profit a paltry €3 million from whoever they would chose to sell Sørloth to once they purchase him outright.

This would obviously pale in comparison to the money being offered now. Furthermore, it is considered possible that Leipzig can still work out an arrangement with Palace for a loan recall, appropriate reimbursement of the cancelation fees, and a separate sale. In that case, the Turkish club would presumably be compensated for an early recall, but one cannot conjecture that it would amount to much.

At the end of a crazy week, it appears as if all sides are back where they started. In light of the many new pieces of info emerging since then, it appears as if Nagelsman's trite words were an understatement.




More about Alexander Sørloth