Summer Transfer Window 2021:
The complete club-for-club scorecards
By Peter Weis @PeterVicey
With the 2021 summer transfer window officially closed across Europe, the German Bundesliga rosters are now locked in until the conclusion of the "Hin-runde" shortly before Christmas.

Whenever the season reaches such an important milestone, it's worth checking in with the entire field to see where everyone's activity stacked up in relation to each other.

As we're always pleased to do here at Bulinews, it's time for one of our large comprehensive pieces that gives extensive treatment to the state of all 18 clubs.

Ahead of another great weekend of Bundeliga action, we've assigned the European scale grades (1 being the highest and 6 being the lowest) for all teams contesting the 2021/22 top German footballing flight.

From each team's major weakness to the most interesting developing plotlines, we've got you covered for all things Bundesliga.

Who were the big winners and losers? Let's find out.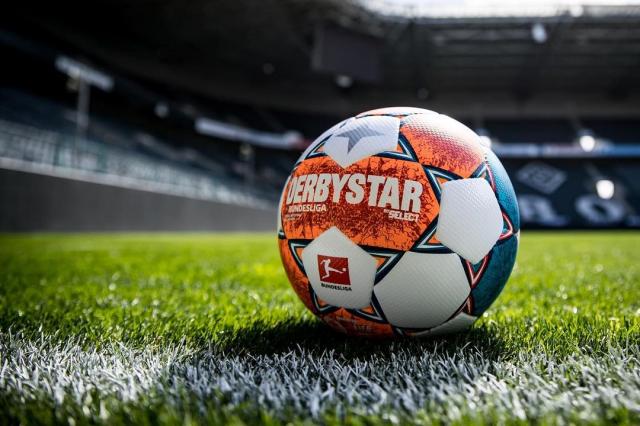 The second major transfer window of the "global pandemic" era is now finally over all across Europe. For those interested in how it went in the Bundesrepublik, you'll be unsurprised to know that German football clubs proved even more skinflint than last year. With belts tightened amid the loss of gate receipts, there was only so much maneuverability in the land of 50+1.


Even the four excepted clubs in the German top flight and those with approval for additional investment showed remarkable restraint. All of the big money being flashed by some of the foreign wealth in the English Premiership did lead a few calls for competition enhancing reforms. This expected noise, which actually crops up in some way every year, got quickly beat down.

Germans love their Bundesliga, irrespective of how unsensational some outsiders may find the lack of blockbuster deals. We generally find the creative personnel dealings of the clubs to be highly interesting. Loans and frees serve as ample entertainment for the German footballing enthusiast. Contractual details. Innovative payroll maneuvers. Budget ledgers. They all work perfectly fine as a topic of conversation most footballing circles.

In that context, this has been a discursively captivating summer. Even the mighty Bayern München felt the strain of the financial crunch. The 2021/22 German Bundesliga features some tightly grouped together teams that are generally well stocked through administrative competence. At all sections of the table, there's a lot of intrigue awaiting us this autumn.

This year's club-for-club scorecard column checks in with the most interesting stories developing in all 18 teams. We'll cover all the major ins and outs, hazard a guess as to what the summer transfer balance is, and assess each club's major vulnerability. There are more narratives brewing in some clubs than others, so the analysis isn't entirely uniform.

Some teams have a "Potential Linchpin performer" that serves as a likely make-or-break candidate for the squads prospects in the first-half of the season. Others have a "Potential Redemption Candidate" poised to generate a great comeback story. Still others may have a "Phenom Alert" prepared to break through.


If the trainer of your club looks to be in trouble, we'll address that too with a "Coaching Hot Seat" section to discuss whether or not he'll survive.

A compressive analysis column wouldn't be complete without a table projection, so we'll through in a prediction for midseason to wrap things up.


---
 "Class 1"


-VfL Wolfsburg
-DSC Arminia Bielefeld
-Borussia Dortmund
-SC Freiburg
-RasenBallSport Leipzig
-1. FC Union Berlin
-1. FC Köln

It's a crowded field up at the top, at which we have seven separate teams who could all be headed in different directions. A well handled transfer window obviously doesn't translate to immediate success on the pitch. Administrative teams can rack up all the points they wish. Front office managers still don't set foot between the lines. We play the matches. Points earned on the pitch are all that matters.

Since the last time we presented a comprehensive column, the same figure retains his top perch. Jörg Schmadtke's regime definitely put together the best window for the German Wolves. Samir Arabi's Bielefeld may not be headed to the Champions' League anytime soon, but his talents as a personnel exec have not gone unnoticed. Arminia's sporting director appears to have earned a promotion.

Dortmund, Leipzig, and Freiburg stand as solid examples of clubs that are simply well run. The BVB's outgoing Michael Zorc managed effectively again. Oliver Mintzlaff shouldered extra responsibility for RB exceedingly well. Herr Saier and the many invested Breisgauer bosses furnished a gem of a window in Freiburg.

The ever brusque Oliver Ruhnert (Union) and shy academic Dr. Jörg Jakobs (Köln) round out the top level grades this time.


---
VfL Wolfsburg



In = Luca Waldschmidt (LS), Lukas Nmecha (LS), Felix Nmecha (ATTM), Dodi Lukebakio (RW), Aster Vranckx (CM), Micky van de Ven (CB), Sebastiaan Bornauw (CB)



Out = Felix Klaus (RW), Josip Brekalo (LW), Joao Victor (LW), Marin Pongracic (CB), Jeffrey Bruma (CB), 

Estimated Transfer Balance =

-€50 million



Grade = 1+

It's been another eventful summer for the man selected as the league's top administrator in the most recent comprehensive column. Technically speaking, Marcel Schäfer serves as the sporting director of the German Wolves. The personnel moves we've witnessed this summer nevertheless have sporting CEO Jörg Schmadtke's fingerprints all over them.

One of German football's most experienced functionaries literally spared no expense in getting his latest club Champions' League ready. Germany's green company team lies second only to its red one (Leverkusen) in terms of activity on the summer market. Schmadtke and staff also did an excellent job parking potential future talent like Omar Marmoush, Elvish Rexhbecaj, Ulysses Llanez, and Tim Siersleben on advantageous loans.

Main Vulnerability = A rookie trainer

With Wolfsburg sitting atop the league on maximum points and the slight slip-up in the Pokal apparently long forgotten, it may seem outmoded to broach this point again. The fact remains that van Bommel hasn't made any noticeable alterations to the 4-2-3-1 system he inherited from Oliver Glasner. Xaver Schlager's injury and the pressures associated with the coming UCL squad rotations will tell us a great deal more about the new trainer's tactical acumen.

Virtually no German football fan questions the likability of a former Bundesliga player who supplied us with so many fond memories. As a result, essentially no one harbors anything but good wishes for the rookie head-coach responsible for guiding one of the country's Champions' League representatives. Time will simply tell as to whether this team can thrive as a quasi "self-coached" mechanism.

If the experiment doesn't work, Schmadtke may pull the plug. A great deal of money has been invested; even by the standards of a non-50+1 "company team". A regime change always carries with it the potential for further chaos in the form of knock-on effects. Moreover, Schmadtke's holding of some players over the transfer window always carries with it the potential to back-fire.

Amongst the eight members of the "coaching carousel", not all the new trainers can be winners. Van Bommel happens to be one of the few who didn't constitute a huge investment in terms of "coaching transfer fees". Given the caliber of his squad, one could see Schmadtke placing him on the hot seat early.

DSC Arminia Bielefeld

In = Florian Krüger (CF), Janni Serra (CF), Alessandro Schöpf (ATTM), Robin Hack (LW), Patrick Wimmer (LW), Bryan 

Lasme (RW)

 Sebastian Vasiliadis (CM), Edimilson Fernandes (CM), Lennart Czyborra (LB) Guilherme Ramos (CB), Stefanos Kapino (GK)

Out = Andreas Voglsammer (LS), Sven Schipplock (CF), Sergio Cordova (CF), Marcel Hartel (ATTM), Michel Vlap (ATTM), Joan Simun Edmundsson (AM) Cebio Soukou (RW), Ritsu Doan (RW), Christian Gebauer (RW), Arne Maier (CM), Nils Seufert (CM), Reinhold Yabo (CM) Anderson Lucoqui (LB), Mike van der Hoorn (CB)

Estimated Transfer Balance =

-€8 million



Grade = 1,5

Some estimates place Arminia's transfer balance over the summer at about half the amount listed above. This analysis seeks to factor in, to a certain extent, last February's expensive coaching change. It needs to be emphasized that (likely departing) has leveraged this small-market club to its limit. He's done so intelligently, but still taken a gamble with a precarious financial positioning thread.

As noted when previewing this team, the roster size could potentially lead to some issues. Arabi has since increased Frank Kramer's ranks by four. The young trainer has 27 active players under his command, which should prove sufficient absent a worst-case-scenario flood of injuries and suspensions. One should consider Arabi's promotion earned as he's scored some nice upgrades.

Main Vulnerability = Turnover

Twelve new faces naturally pose a problem in a business reliant on the coach's choice of ten outfielders every time vital points are at stake. Three draws to open the season provide this club with tentative mid-table stability for now. The DSC still needs the offensive prowess to rack up more wins if they wish to survive their second year in the top flight.

In truth, concern about the rebuilt top offensive axis fades quickly. The team averages an xG of just under 2.0 through the first three match days. All of the late chances in the most recent fixture against Frankfurt show that Kramer can built an effective 4-4-2 with strong wingers and good options off the bench. Some gelling is needed, but matters could still proceed at a fast enough clip.

Possible Redemption Candidate, Edimilson Fernandes, DM

The deadline-day signing of the 25-year-old Swiss international counted as something of a surprise. It piqued one's interest to see Mainz so eager to move one of their most expensive purchases in recent years so readily. It's been a difficult couple of years for the tall midfield talent, who saw his appearances drop significantly last season after testing positive for COVID twice.

Fernandes did show flashes of some of his potential very late on last season, though he wasn't really a crucial cog in Bo Svensson's miraculous turnaround of the Nullfünfter. After traversing some career nadirs and not earning any minutes for the national team this summer, this player should be very eager to reclaim the early promise of his career.

Borussia Dortmund



In = Donyell Malen (CF), Marius Wolf (RW),

Abdolaye Kamara (DM), Soumaïla Coulibaly (CB), Marin Pongracic (CB), Gregor Kobel (GK)

Out = Jadon Sancho (RW), Thomas Delaney (DM), Lukasz Piszczek (RB)

Estimated Transfer Balance =

+€58 million



Grade = 1,5

The general consensus in most German footballing circles holds that Michael Zorc could have done a better job getting some players off what appears a bloated 32-man-active roster. This seems a mite harsh when one considers the realities of the pandemic transfer market. Surely no one offered realistic market value for Roman Bürki or Marius Wolf.

Zorc also presumably did well to keep some players like Felix Passlack, Mateu Morey, and Tobias Raschl unless he could obtain serviceable loan fees. We've just concluded a season in which poor squad balance effectively cost the Schwarzgelben a run at the title. An oversized roster proves a reasonable hedge bet, at least in one writer's opinion.

Main Vulnerability = Wingers

Assuming the defensive ranks can cut their way out of the current injury thicket, the next problem comes on the flanks. Few of us considered the capture of Donyell Malen to replace the departed Jadon Sancho to be a straight swap, but it now seems apparent that Marco Rose doesn't really have any intention of deploying the Dutch youngster on the wings.

A two-striker set can work just fine with Marco Reus underpinning it. Couching Gio Reyna and Jude Bellingham on a deep axis rotative scheme, on the other hand, can easily lead to mixed results. Thorgan Hazard's persistent injury problems begin to cause concern. Julian Brandt just can't seem to get the hang of being a wide player.

In the final analysis, we may end up precisely where we did last season; overly reliant on young players prone to confidence dips on the grand stage. One player can ameliorate this situation.

Possible Linchpin Actor: Ansgar Knauff, LW

Zorc did very well to resist loan offers for the young German attacker. It looks as if he shall be needed again on the senior team soon, especially if Gio Reyna's injury proves serious. Even if the 19-year-old's game still needs refinement, we witnessed how effective he can be from both flanks late last year.

Behind Reyna and Bellingham, Rose finds himself short of performers out wide. Knauff has a chance to come up big. Note that Youssoufa Moukoko might be given an audition as well, though it seems a waste of sorts to station the mega-talented Wunderkind any further from the goal-line than necessary.

SC Freiburg



In = Maximilian Eggestein (CM), Nico Schlotterbeck (CB)



Out = Guus Til (ATTM), Brandon Borrello (RW), Chang-Hoon Kwon (RW),  Baptiste Santamaria (CM), Lino Tempelmann (CM), Amir Abrashi (DM), Florian Müller (GK)

Estimated Transfer Balance =

+€10 million



Grade = 1,5

Jochen Saier and the committee of Freiburg administrative bosses caught us all a bit by surprise when it came to the Baptiste Santamaria deal. The rumors cropping up beforehand seemed so junkish. The sale didn't have a "Breisgauer Feel" to it. Alas, it happened. One year after making what had been a club record signing, the SC sold off their French midfield solution for a handsome profit. Credit to Saier and the board for taking advantage of the lucrative opportunity.

As we noted in greater depth when previewing this team, Christian Streich and the managers opted for a large scale dip into the academy ranks this year. Six players were promoted from the U23s. Maximilian Eggestein came in at bargain prices (one third of what Santamaria was sold for) from relegated Werder Bremen. This also finally proven the year that the club kept its Schlotterbeck brothers together. Despite endless rumors, Nico and Keven get to play for the same team.

Main Vulnerability = One more striker

This may end up being the difference between European qualification and another mid-table season. With "super sub" Nils Petersen struggling amid fitness issues, one can likely subtract 8-10 goals from the calculus. Perhaps Lucas Höler and Ermedin Demirovic can step it up slightly production-wise. Woo-Yeong Jeong, Vincenzo Grifo, and Roland Sallai might be capable of adding a few more too.

This issue may yet resolve itself. One still possesses a hunch that one of new additions from the youth ranks will need to break out. Contrary to the impressions gleaned from training camp, it actually might be one we didn't expect closing the gap. Kudos to a sharp kid from Potsdam for making a few interesting waves.

Possible Linchpin Actor = Kevin Schade, LS

An odd name for a lead striker. Whether he knocks opponents out of matches or spurns gilt-edged opportunities, German headline writers have the pun written for them. What a shame. "Schade" has struck/missed. In any case, Streich has used him as a late sub in the last two matches. He's actually looked dangerous whilst creating a couple chances out of nothing.

All of this may amount to nothing, but a writer still suggests keeping tabs on the 19-year-old. Somehow Schade generates quality touches despite being separated from the rearward axes by huge gaps. With noticeable confidence in his movements, he might get on the scoresheet soon.

RasenBallSport Leipzig



In = André Silva (CF), Brian Brobbey (CF), Ilaix Moriba (CM), Mohamed Simakan (CB), Josko Gvardiol (LB)



Out = Alexander Sørloth (CF), Hee-Chan Hwang (CF), Justin Kluivert (LW), Marcel Sabitzer (ATTM), Lazar Samardzic (ATTM), Ibrahima Konaté (CB), Dayot Upamecano (CB)

Estimated Transfer Balance =

+€2 million



Grade = 1,5

Not a great deal of negative things one can say about a club that slashed its roster size, pared back its payroll, obtained clear upgrades at most all positions, and did so with Oliver Mintzlaff stepping down an administrative level to fill Markus Krösche's shoes. The manner in which the club's primary personnel functionary flew to the Iberian peninsula to finalize the Ilaix Moriba deal was exemplary.

Team captain Marcel Sabitzer was obviously worth far more than Bayern ended up paying for him, but that hardly matters in the context of what the club gained for Dayot Upamecano, Ibrahima Traoré, Julian Nagelsmann, Lazar Samardzic, and Hannes Wolf. Reports now even begin to emerge that Mintzlaff pocketed loan fees for Hee-Chan Hwang and Alexander Sørloth. The transfer balance could be much higher.

Main vulnerability = Weak academy

To the sure disappointment of many, it's time to revive a familiar talking point. The squad exhibits no discernible sign of weakness. Even the argument that the Leipzig academy isn't churning out much beyond a couple of talented central midfielders (Joshua Wosz and Sidney Raebiger) is a spurious case at best.

A Red Bull GmbH club doesn't even truly need an academy. The German Red Bulls have Salzburg and New York from which to cull new players. There's hardly even a need for a scouting department at system clubs. As usual, this counts as the news no one wishes to hear. Karim Adeyemi's next move may very well be a lateral one.

All of this notwithstanding, it does still take time to organize transfers from the feeder clubs. We could tentatively label this a pseudo-weakness of the current 28-man-roster. A problem like this could lead to a slight regression for the team this season, though probably not a fall out of the top four.

Coaching Hot Seat: Jesse Marsch

Another highly suspect argument. The Bundesliga's second ever American trainer is neither the fictitious Ted Lasso nor the factual Bob Bradley. The club will likely stick with him even in the event of Champions' League group stage exit or a finish outside of the top-four at the conclusion of the "Hin-runde". One shouldn't expect either scenario to transpire.

About the only thing that could conceivably do the Wisconsin native in would be a losing streak of over six consecutive matches. While not likely, there's always the potential that an organization might push the panic button if they feel a trainer has totally lost control of the team. Again, we'll file this under the classification of a "strained argument."

1. FC Union Berlin



In = Andreas Voglsammer (LS) Kevin Behrens (CF), Genki Haraguchi (ATTM), Pawel Wszolai (RW), Kevin Möhwald (CM), Levin Öztunali (CM), Rani Khedira (DM), Tymoteusz Puchacz (LB), Rick van Drongelen (CB), Timo Baumgartl (CB) Paul Jaeckel (CB), Frederik Rønnow (GK)



Out = Marcus Ingvartsen (CF), Joel Pohjanpalo (CF), Petar Musa (CF), Leon Dajaku (AM), Marius Bülter (AM), Akaki Gogia (RW), Robert Andrich (CM), Cristian Gentner (CM), Sebastian Griesbeck (DM), Christopher Lenz (LB), Florian Hübner (CB), Loris Karius (GK)

Estimated Transfer Balance =

-€7 million



Grade = 1-

Tough to get a firm grip on Union's transfer balance as there are conflicting reports about how much Oliver Ruhnert paid to keep loanees Taiwo Awoniyi and Keita Endo. In any event, one can easily that in Awoniyi's case the money was very well spent. The congenitally loaned-out Nigerian attacker is off to a perfect start this year with five goals in six appearances across all competitions. Awonyi could prove worth double the estimated €7 million paid for him. 

Just like last year, the Köpenick front office has achieved upgrades at practically every position. The notable exception remains the committee of players tasked with replacing Robert Andrich in midfield. It's doubtful that this will pose a serious problem as trainer Urs Fischer has plenty of actors at his disposal. Importantly, Andrich's sale prevented the club's negative transfer balance from being nearly double what it was during this window. Most moves should be judged favorably, though the active roster (at 31) stands a little large.

Main vulnerability = Fischer's 3-5-2 stack

It may surprise some to learn that the Union players have expressed dissatisfaction with the level of their current play, even after positive results such as round three's upset victory over visiting Gladbach. Collective frustration can be explained statistically. The team sits rock bottom in the league in terms of ball possession. Impatience builds within a system that sees the ball less than 33 percent of the time.

This could prove problematic as the tactical construct itself works quite well. Fischer's constellation is designed around the team's depth at the attacking positions, enabling easy straight-arrow plug-ins just as we saw during the last campaign. Confidence can nevertheless wane if players don't feel more in control and further adjustments could backfire.

1. FC Köln

In = Anthony Modeste (CF), Mark Uth (SS), Lous Schaub (ATTM) Dejan Ljubicic (AM), Luca Kilian (CB), Timo Hübers (CB), Marvin 

Schwäbe (GK)

 

Out = Tolu Arokodare (CF), Emmanuel Dennis (CF), Ismail Jakobs (LM), Dominik Drexler (ATTM), Elvis Rexhbecaj (ATTM), Max Meyer (ATTM), Dimitrios Limnios (RW), Marius Wolf (RW), Vincent Koziello (CM), Marco Höger (DM), Robert Voloder (CB), Sebastiaan Bornauw (CB), 

Estimated Transfer Balance =

+€22 million



Grade = 1-

Interim personnel boss Dr. Jörg Jakobs proved us all wrong, even topping the €20 million transfer surplus he was tasked with while somehow holding on to Ellyes Skhiri. As the professor prepares to return to the cozier confines of the seminar table, the 50-year-old academic should consider taking a bow. He liquidated the right assets, took care of all the essentials, and remained steadfast in not cutting up bait below market value.

Well done. Dr. Jakobs leaves with die Geißböcke now the talk of the Bundesliga. It should still be noted that Jakobs' predecessor appointed head-coach Steffen Baumgart and took care of the Dejab Ljubicic transfer before being sacked. The Köln turnaround remained very much a collective effort from two separate administrative teams.

Of course, the Effzeh have all the Bundesliga watchers good and confused. The return of Mark Uth and Anthony Modeste--not to mention Baumgart's "method acting"--appears to have sparked something special in the cathedral city. Whether or not this proves sustainable is anyone's guess really. The Domstädter qualify as this season's big "X-factor".

Main Vulnerability = A House of Cards

Baumgart has built a high-press 4-1-3-2 thrust formation around Skhiri, who now seems content to stay put and serve as the main man. The Tunisian international actually isn't the most important actor on the team, however. A great deal more hinges on the ability of Uth and Modeste to remain fit. This writer personally feels like giving up on Sebastian Andersson at this point. It's probably time for the Swede to retire.

A couple of injuries to--if we're honest--injury prone players throws Baumgart right back into the same problems plaguing Markus Gisdol. Jan Thielmann and Florian Kainz have to serve as striker. If one sees Ondrej Duda lining up on the top axis, locate the remote control as quickly as possible. Trust the writer on this. You're in for some wretched, ugly football.

The team has it's depth issues all over the outfield. Jakobs one error concerns the failure to ultimately find a replacement for Sebastiaan Bornauw. Former Baumgart protégée Luca Kilian doesn't exactly fit the bill until we see otherwise. These problems are worth keeping in mind when asking whether the sensation can be sustained. Many of us hope it can be, but know that it can all come tumbling down easily.


---
"Class 2"


-FC Bayern München
-FSV Mainz 05
-VfB Stuttgart
-SpVgg Greuther Fürth

Four teams at the second level this year. "Brazzo" did just fine in his third window at the German giants. To the surprise of no one, Sven Mislintat (Stuttgart) and the Christian Heidel-Martin Schmidt combo (Mainz) continued to exhibit competence. There's genuinely a lot of good things to say about Rachid Azzouzi's job in Fürth. The Kleeblätter are likely still headed for relegation, but their manager impresses with his ability to get deals done.


---
FC Bayern München



In = Marcel Sabitzer (ATTM), Michaël Cuisance (CM), Dayot Upamecano (CB), Omar Richards (LB), Sven Ulreich (GK)



Out = Javi Martinez (DM), David Alaba (CB), Jerome Boateng (CB), Chris Richards (CB)

Estimated Transfer Balance =

-€54 million

 

Grade = 2+

In terms of additions, note that there wasn't terribly much more chief personnel manager Hasan "Brazzo" Salihamidzic could have done. The figure listed above tries to factor in some part of the price paid for the most expensive coaching transfer in footballing history. Bayern's top sporting exec. did about as well as one can reasonably expect.

"Brazzo" bought his nearest competitors out of their head-coach, their top defender, and their team captain. Were this any club other than Leipzig, there would have been a massive outcry. Still, Salihamidzic received flak for standing pat as the transfer deadline approached. One should understand that a figure that could be closer to €70 million constitutes a huge outlay for even a massive German club like the FCB in COVID times.

One could make the case that better efforts to sell the likes of Kingsley Coman and Corentin Tolisso could have been made. The grade takes this into account, along with some of the potential loan deals that might have been concluded. In Brazzo's defense, the market wasn't the strongest for some of the high priced talent and the squad does require depth for its Champions' League run.

At 25 active players, Bayern's active roster is actually the smallest in the league.

Main Vulnerability = Depth at Fullback

If there's a place where it can all go wrong, we're watching it unfold now. All it takes is for Alphonso Davies, Benjamin Pavard, and Lucas Hernandez to struggle with injury issues concurrently. Promises made to Joshua Kimmich about playing at the six position (by both Nagelsmann and his former coach Flick) don't help matters. Neither does the release of Chris Richards on a renewed loan to Hoffenheim.

The squad doesn't suffer from balance issues provided players responsible for the overlap remain healthy. That's a big ask for a club expected that exists in a perpetual pressure-cooker. The preliminary results of Nagelsmann's attempts to play with a back-three were less than stellar. With Marcel Sabitzer now on board, the temptation to engage in more unhelpful tinkering will be greater.

We'll discuss the best player brought up from the youth ranks below. Unfortunately, Nagelsmann doesn't have the same pool of talent to draw upon after FC Bayern II offloaded many of their better players following last season's relegation.

Possible Linchpin Actor = Josip Stanisic (RB)

All of the hype is richly deserved. In two starts and one very effective relief appearance, the 21-year-old Croat has looked mature beyond his years. It was no accident that the club signed him to a full professional contract on the first day they were eligible to do so. Perhaps this youngster shall cut a path for another promising Croatian talent in Joachim Sauer's sights.

Before getting too far removed from the present, Stanisic has quite the task ahead of him right now. If he can maintain something close to his current form level throughout the season, the whole issue of what is arguably the team's only vulnerability gets rendered moot. Stanisic literally serves as the last line of defense unless Bouna Sarr has something up his sleeve that we've all missed.

FSV Mainz 05

In = Marcus Ingvartsen (CF), Jae-Sung Lee (ATTM), Silvan Widmer (RW), Anton 

Stach (DM),

 Anderson Lucoqui (LB), Aaron Martin (LB),  

Out = Robin Quaison (LS), Ji-Dong Won (CF) Robert Glatzel (CF), Edimilson Fernandes (CM), Danny Latza (CM), Levin Öztunali (CM) Philip Mwene (LB), Danny da Costa (RB), Luca Kilian (CB)

Estimated Transfer Balance =

+€1 million



Grade = 2+

A second successively well-handled transfer window from the Christian Heidel and Martin Schmidt managerial regime that improbably saved this club from relegation last year. Of course, the most important addition to this team remains trainer Bo Svensson. One can already tell that we'll once again be frequently going through the Danish trainer's tactics with a fine-toothed comb in the weekly tactics column. It's coming. There shall undoubtably be praise for Heidel and Schmidt too after they procured precisely what the coach needed.

When one takes a look at the additions this year, most of them are overtly designed in the interest of furnishing upgrades for Svensson's preferred constellation. Mostly significantly, the gaffer got some fabulous enhancements in the wingback positions. Silvan Widmer and Anderson Lucoqui have this system humming. The once-exiled Aaron Martin and several youth squad surprises have done a magnificent job filling in after an early COVID outbreak in camp.

Main Vulnerability = Crowded at the top

One eagerly anticipates what Svensson has in store as pertains to his attacking upgrades. Ostensibly, Lee-Jae Sung and Marcus Ingvartsen are the intended replacements for Adam Szalai and Jonathan Burkhardt; who themselves have done nothing to merit forfeiting their positions. Making specific promises to certain players never strikes one as a good idea. It's even more problematic if the actor is just arriving.

A 25-man-roster probably couldn't have been reduced further, but Kevin Stöger and Jean-Paul Boetius should have probably still been parked for loan fees. There may not be enough possibilities for rotations to keep everyone fresh and reasonably content. Note that the new era of five-substitution fixtures helps a little; albeit not much as the flood of new players usually precludes anyone from locating rhythm and flow.

Overall, a trainer would happily swap a problem like this for any number of other ones. Svensson nevertheless would do well to keep the events of last autumn in mind when he makes his squad selections. Intractable problems between team cliques and coach can crop up faster than one thinks.

VfB Stuttgart

In = Wahid Faghir (CF), Omar Marmoush (CF), Chris 

Führich (ATTM), Ömer Beyaz (ATTM), Enzo Millot (CM), Hiroki Ito (CB), Florian Müller (GK)



Out = Nicolas Gonzalez (LS), Darko Churlinov (RW), Gonzalo Castro (CM), Marcin Kaminski (CB), Gregor Kobel (GK)

Estimated Transfer Balance =

+€24 million



Grade = 2,5

Now in his fourth transfer window back with a German club, Sven Mislintat continues to do a good job. He prudently keeps the high-potential youngsters coming in whilst courageously selling or simply not renewing with the older over-achievers. As much as the decision to release captain Gonzalo Castro hurt the German football fan's soul, one must concede it was the correct move going forward.

A hard-luck-slew of injuries doesn't truly relate to Mislintat's work this summer. Moreover, it looks as if the squad may have what it takes to traverse the current striker crisis. Chris Führich is back on the pitch and the Omar Marmoush late grad served as an inspired signing. While it remains very early, a writer stands ready to renege his prediction that the Württemberg Swabians would fall into the relegation race this year.

Main Vulnerability = The back-three

As we saw in the last fixture against Freiburg, a defensive set-up built around renewed loanees Konstantinos Mavropanos has its issues. Organization between Mavropanos, Waldemar Anton, and new captain Wataru Endo is getting a bit too loose. This squad can scarcely afford to keep operating with such huge pockets of space at the back; at least until the injuries on the top axis begin clearing up.

The transfer class delivered to head-coach Pellegrino Matarazzo almost gives him too many options at the back. Most of the team's massively large midfield section work as track back candidates. A predictable future issue then concerns how the American trainer holds his team to a reasonably disciplined shape. Existing problems in that regard could be easily exacerbated.

Possible Linchpin Actor: Hiroki Ito, CB

We've not seen terribly much of Endo's compatriot and new teammate since the Pokal round. Perhaps the very notion of placing him behind Endo as the pivot runner whilst Anton and Atakan Karazor work as center backs amounts to nothing more than lazy armchair quarterbacking. The writer still endorses it after spending some time fiddling around with a VfB tactics board.

For this team, the solution appears to begin at the back. A creatively constructed set-up on the fourth and fifth axes keeps the team defensively stable through a challenging run over the course of the next seven fixtures. Then, in late October, Silas Mvumpa returns and we all proceed to forget that there were any question marks surrounding this team in the first place.

SpVgg Greuther Fürth



In = Jessic Ngankam (CF), Cedric Itten (CF), Jeremy Dudziak (ATTM), Jetro Willems (LM), Max Christiansen (CM), Nils Seufert (CM) Adrian Fein (DM) Sebastian Griesbeck (DM), Gideon Jung (CB), Justin Hoogma (CB), Nick Viergever (CB)



Out = Sebastian Ernst (ATTM), Marijan Cavar (CM), Anton Stach (DM), David Raum (LB), Paul Jaekel (CB), Mergim Mavraj (CB), 

Estimated Transfer Balance = +€2,5 million

Grade = 2-

The Kleeblätter maintain a healthy positive transfer balance despite a flurry of last minute deals that included four purchases in the final week; two of which came on deadline day. Club sporting director Rachid Azzouzi and staff deserve immense credit for getting Jetro Willems, Jeremey Dudziak, Sebastian Griesbeck, and Nick Viergever over the line as the deadline approached. Scoring Cedric Itten on loan also required administrative vigor.

Azzouzi and the front office remained proactive when earlier acquisitions Jessic Ngankam, Gideon Jung, and Justin Hoogma succumbed to injury. With a roster size of 32, the club's payroll is probably a tad bloated. The managerial team nevertheless got bodies in without directly offsetting the transfer gains generated via the sales of David Raum and Anton Stach.

Main vulnerability = Injuries

Veterans Viergever, Dudziak, and (particularly) Willems could be procured cheaply in large part because they've had histories with injury. A competent and experienced director such as Azzouzi knows this. Given that his club couldn't count on much from gate receipts even in normal times, the 50-year-old club man knew he had to roll the dice.

The squad remains very thin at the back. Raum and Stach could never be expected to be replaced easily. Some of the "plaster players" obtained to shore up defense will need time to work out their roles within the team. Injuries will leave head-coach Stefan Leitl out of options entirely.

Coaching Hot Seat: Stefan Leitl

Since returning to Fürth in 2017, Azzouzi has employed just two trainers during his four-year-tenure as chief personnel exec. The main manager won't pull the trigger on rash or reactionary a coaching change easily. It's still foreseeable that, in a light of a string of poor results, he may not have a choice. A large roster size often proceeds a change on the touchline as the coach loses internal support from the players regularly excluded.

Possible Linchpin Actor: Jamie Leweling, AM

Watching Fürth thus far this season, the most obvious dire need relates to some sort of reliable support behind a two-striker set. This 20-year-old local lad--recipient of his first Germany U21 call-up during the international break--can fill this theoretically fill this need as either a subdued anchor or more advanced short striker. One waits to see if he can step it up for his team in a tough division.


---
"Class 3"


-Bayer 04 Leverkusen
-VfL Bochum
-FC Augsburg

Fittingly enough, three clubs occupy level three. There are some surprises here in the grouping where (perhaps falsely) Leipzig, Leverkusen, Köln, and Stuttgart sat at this time last year. Leverkusen's average score proved quite the surprise for the writer as Rudi Völler's team put together the most active window.

Bochum and Augsburg remain difficult clubs to handicap, though we certainly try in the final midseason table projection. Flawed, but certainly not awful windows, for these two smaller market towns render them still more interesting cases. The Fuggerstädter and the 1848ers implemented okay plans that still carry with them the potential to go awry.


---
Bayer 04 Leverkusen



In = Amine Adli (AM), Robert Andrich (CM), Zidan Sertdemir (CM), Mitchel Bakker (LB), Odilon Koussounou (CB), Piero Hincapie (CB)



Out = Joel Pohjanpalo (CF), Leon Bailey (LW), Demarai Gray (LW), Lars Bender (DM), Sven Bender (DM), Wendell (LB), Santiago Arias (RB), Mitchell Weiser (RB), Aleksandar Dragovic (CB), Tin Jedvaj (CB)

Estimated Transfer Balance =

-€8 million



Grade = 3,5

No other German club proved anywhere near as active as this one during the summer transfer window. Germany's red company team still barely stands in the red after concluding another big-time sale this time. Simon Rolfes reportedly got upwards of €35 million for winger Leon Bailey. This came close to offsetting all the cash shelled out for Odilion Koussounou, Mitchel Bakker, Piero Hincapie, Amine Adli and Robert Andrich.

A negative transfer balance this time also means next to nothing when one takes last autumn's sales of Kai Havertz and Kevin Volland into account. Die Werkself spent very little of it last fall. Despite having the most active January 2021 window of any other Bundesliga club, the administrative team effectively plucked down peanuts contextually speaking.

Main Vulnerability = Squad balance

This one constituted quite the surprise for the evaluator. Keeping only one eye on the transfer dealings of die Werkself, he assumed that the entire defensive line had been upgraded, the midfield had been totally stacked, and that attacking needs on both wings were addressed. When one sits down to lay two eyes on this 27-man-roster, however, problems become apparent.

Rolfes probably should have picked up an additional right back given the injury history of Jeremie Frimpong and Timothy Fosu-Mensah. Another deeper-six central midfielder might be needed when one considers the persistent injury woes of Julian Baumgartlinger and Charles Aranguiz. Amine Adli and Paulinho don't plug the winger gap quite so effectively as thought.

Overall, the team definitely needs more players with direct experience playing on the right-hand side. Gerardo Seoane might encounter some difficulty with his Europa League squad rotations. Further injuries could easily through his balance problems further out of whack. Matters are a bit more tenuous than they initially seem.

Phenom Alert: Zidan Sertdemir (CM)

Different trainers have come and gone at this club over the years. For whatever reason, all patrolling this team's sidelines never seem to have an issue opting to play the exceedingly young. Whether it was Sami Hyypiä (Julian Brandt, 2014), Roger Schmidt (Benjamin Henrichs, 2015 and Kai Havertz, 2016), or Peter Bosz (Florian Wirtz, 2020), 17-and-18-year olds routinely find their way onto the pitch at the BayArena.

Seoane actually has a pair of 16-year-old's in the pipeline. Danish phenom Zidan Sertdemir earned a regular place training with the first team this summer. Spanish striking prospect Iker Bravo got an audition over the international break. Football tends slightly towards incredulity when discussing the future of youngsters who's bodies still have 4-5 years of growth ahead of them.

All the same, the predictable injury problems of Leverkusen's defensive midfielders might see Sertdemir make his Bundesliga debut this year. That notion is not so incredulous at all.

VfL Bochum



In = Sebastian Polter (CF), Christopher Antwi-Adjei (LW), Takuma Asano (RW), Elvis Rexhbecaj (ATTM), Eduard Löwen (CM), Patrick Osterhage (CM), Konstantinos Stafylidis (LB)



Out = Robert Zulj (ATTM), Thomas Eisfeld (ATTM), Lars Holtkamp (DM), Patrick Drewes (GK)

Estimated Transfer Balance =

+€1 million



Grade = 3,5

Attempting to discern to which section of the table the 1848ers are headed proves difficult. Sporting director Sebastian Schindzierlorz put together an excellent transfer class to offset the loss of Robert Zulj. The 42-year-old top administrator procured plenty of qualified replacements without committing the club to a single Euro of transfer or loan fees. Elvis Rexhbecaj and Sebastian Polter are off to flying starts. Konstantinos Stafylidis should work his way into a contributing role in good time.

On the other hand, one gasps upon happening upon the news that this Schindzierlorz maintained a 30-man-roster. The squad remains far too large for a team of this market level. At the very least, loan destinations should have been secured for the likes of Taris Bonga, Raman Chibsah, Soma Novothny, Herbert Bockhorn, and Tom Weilandt. There's absolutely no reason why this club needs 27 outfielders. It's surely a tough payroll to make.

Main Vulnerability = Age

The combined age of starters Polter, Simon Zoller, Anthony Losilla, and Robert Tesche puts one well above the century mark. Naturally, a combined 119 years of experience up the center up the pitch can also count as a positive. The team hasn't looked bad at all in their first three outings, though pretty much any current Bundesliga squad seems on the level when comparing them directly to the league's other new promoted team SpVgg Greuther Fürth.

Take Gerrit Holtmann's inexplicable "Messi moment" from round two out of the equation and we're still looking at a well below average team. The strain of a 5-2-3 spread with so many slower in the last league encounter against Köln really became apparent. Thomas Reis has a lot of work to do in figuring out the right mix of veterans and younger talent. Keeper Manuel Riemann has bailed them out of some jams thus far. Like the rest of the team, Riemann's overachieving has a decaying half-life that won't last beyond the Hin-Runde.

Possible Redemption Candidate: Eduard Löwen, CM

Many of us encounter difficulty handicapping this team's prospects as we're just not sure how certain players will respond. We've not yet seen Reis build a more stable double-six-setup, in part because his preferred choice has to undergo a slow integration after participating in this summer's Olympics. In any event, 24-year-old Hertha prospect Eduard Löwen is back at a loan club were he can make a difference.

After a very impactful year out on loan at Augsburg during the 2019/20 campaign, Löwen returned to the capital city last year. He spent most of the time warming the bench for one of the league's worst teams. Confidence damaged, the Pfälzer accepted an Olympic team call-up most didn't want just to get some playing time. He was one of the few actors in Stefan Kuntz's squad who actually tried.

He'll try very here once Reis finds a starting place for him. One can foresee Löwen playing an important role in the team's fortunes.

FC Augsburg



In = Andi Zeqiri (LS), Sergio Cordova (LS), Arne Maier (CM), Niklas Dorsch (DM), Frederik Winther (CB)



Out = Marco Richter (RW), Rani Khedira (DM), Laszlo Benes (CM), Marek Suchy (CB), Kevin Danso (CB)

Estimated Transfer Balance =

+€5 million



Grade = 3-

Managing director Stefan Reuter possesses plenty of time--not to mention money--to right the ship. Through the sales of Kevin Danso and Marco Richter, the Fuggerstädter have surely banked enough coin to offset the loss of their gate receipts last year. Presumably, the main splurge of the window (Niklas Dorsch) will also prove sufficient to replace the significant losses of Rani Khedira and Laszlo Benes in midfield.

Bundesliga fans have grown accustomed to the FCA's presence in the top flight over the last decade; to the point that we habitually pick the team to finish stable in mid-table. As the club commemorates ten years in the first division, however, there are worrying signs. The team is off to a terrible start and Reuter's window did leave a lot to be desired.

Main vulnerability = Unproven talents

Germans would certainly like to see Dorsch and fellow Germany U21 international Arne Maier succeed together in midfield. At present, there exists scant real evidence that they can. The duo did okay for Stefan Kuntz's recently European Championship squad, but were by no means spectacular. Injuries mean that they haven't spent many minutes together on the pitch.

Lack of depth in defense during training camp became less of an issue after Felix Uduokhai returned from the Olympics and Jefferey Gouweleeuw once again got fit. That doesn't mean the issue has magically disappeared. Even with the preferred actors in place, the defensive looked very shaky in the first three fixtures. The team has conceded eight tallies, including two slapstick own-goals in the most recent match against Leverkusen.

One can hardly fault Reuter for backing away from a potentially expensive defensive addition on deadline day. He still might have focused his efforts on getting some defensive help. The landing of attacker Amin Zeqiri again brings us back to the topic of unproven talents. There are simply too many players on this team with much to prove on this level.

Coaching Hot Seat: Marcus Weinzierl

Late last season, it appeared to be a reunion meant to be. Some five years after departing this sleepy section of Bavarian Swabia for greener pastures, Marcus Weinzierl returned to the club he successfully steered for four years after failed stints at Schalke and Stuttgart. Naturally, a nice story doesn't always have a nice ending in reality.

Reuter has parted company with three coaches in either March or April of the previous three seasons in a bid to avoid relegation. Given the current state of the team, it's almost impossible to see them getting out of the demotion dogfight this campaign. Weinzierl's appointment made just enough of a difference to shake the team up.

It remains worth noting that the reinstated gaffer has only beaten one league opponent in six tries thus far. Weinzierl topped lowly Werder Bremen in the 33rd round of the 2020/21 campaign. Apart from that, the current trainer is still winless.

Possible Redemption Candiate: Mads Pedersen, LB

One player recently called upon to assist the team plugging the gaps in midfield may find new life as a defensive midfielder or straight sweeper. The 25-year-old Dane (sometimes referred to as Mads Valentin) has had a rough three years since joining the FCA from 

FC Nordsjælland. Injuries, fitness issues, competition for spaces, and even a poor loan stint at FC Zürich have seen him essentially slip into anonymity within the team. 



Weinzierl recently began using him as a midfielder in late match relief. Availability issues may mean that he'll begin picking up some starts soon. The player remains fast and maintains technical skill on the ball. Conditions appear primed for a mid-career renaissance.


---
"Class 4"


-TSG 1899 Hoffenheim
-Borussia Mönchengladbach

We've two clubs occupying the grade level that belonged to Bielefeld and and Wolfsburg at this stage in the 2020/21 campaign. Not unlike in that column, we're not necessarily looking at teams headed for disaster. A poor transfer class can easily be overcome and there are way too many other thin teams in this field to leave these clubs in much danger.


---
TSG 1899 Hoffenheim



In = Jacob Bruun Larsen (LW), Angelo Stiller (DM), David Raum (LB), Chris Richards (CB)



Out = Isak Belfodil (CF), Maximilian Beier (CF), Ryan Sessegnon (LW), Ilkay Elmkies (CM) Konstantinos Stafylidis (LB)

Estimated Transfer Balance =

+€1 million



Grade = 4+

The issue of payroll doesn't truly matter at SAP; whether it pertains to Dietmar Hopp's company or his team. The staff can stand overly-bloated and still run efficiently. In this particular case, however, the oversized 32-man-roster poses a different problem. Namely, how Sebastian Hoeneß hope to oversee a team with so many want-away actors? Outgoing transfers for Andrej Kramaric and Florian Grillitsch will be completed in January. They could, and arguably should, have been completed now.

Beyond the two high-value stars on expiring contracts, Hoeneß finds himself saddled with additional actors that hinder the transition to the type of system he wishes to build. There doesn't seem to be a place for Joshua Brenet, Karim Adams, Pavel Kaderabeck, Robert Skov, or Ihlas Bebou. Curiously enough, a talented administrator like Alexander Rosen treated this roster like one that required European cup competitions when it truly didn't.

Main Vulnerability = Roster size

It may be nothing more than an extension of the argument elucidated above, but it happens to be one of those crucial things in football that cannot be emphasized enough. Hoeneß maintains his favorites. Many skilled footballers find themselves in for frustrating spells on the bench. Discontent can spread through a locker room much faster than a highly contagious virus that we're all far too familiar with.

The Kraichgauer dealt with a tangible contagion last season. Now comes the abstract one. Rosen and colleagues may come to regret not diving head-first into Hoeneß' rebuilding project at the right time. All the potential for conflict among the marquee players could spill over into a messy stretch of football.

Coaching Hot Seat: Sebastian Hoeneß

It would like be a mistake; one of those instances in which a football club backs away from a clearly defined mission after a string of disappointing results. Sometimes, it simply can't be ignored. A poor series of results calls the core worth of the mission into question and something must be done to arrest the fall.

In one sense, the famous Hoeneß nephew has lost his free passes. All of last season counted as a waste. Corona and injuries--excuses that will not reappear--can't be counted on this time. Results drive everything in football. If it doesn't look like this team is in the hunt for the European places come Christmas, a change will come.

Possible Linchpin Actor: Angelo Stiller, CM

It's almost eerie how much Hoeneß' new system seems to have reserved a place for one of the coach's former FCB II favorites. The 20-year-old Germany U21 international has actually gotten off to a great start, as has his partner and U21 colleague Dennis Geiger. Stiller basically runs the back-axes rotations, directing David Raum and Kevin Akpoguma as well. This could be a big year four all four.

The returning Chris Richards may be disappointed to discover that, despite all of his pushing, there really isn't a place for him in his old coach's new constellation. This counts as another issue Hoeneß must confront. There's a veritable logjam at every position now.

Borussia Mönchengladbach



In = Kenan Bennetts (LW), Manu Koné (CM) Laszlo Benes (CM), Luca Netz (LB)



Out = Julio Villalba (CF), Valentino Lazaro (RW), Ibrahima Traoré (RW), Rocco Reitz (CM), Oscar Wendt (LB), Michael Lang (RB) 

Estimated Transfer Balance =

-€4 million



Grade = 4-

In the case of the foals, the real story isn't so much about who arrived and who departed. The truly significant news involves those who stayed. Contrary to the expectations of many, German national team players Matthias Ginter, Jonas Hofmann, and Florian Neuhaus all remained with a club that didn't even qualify for the Europa League. Swiss international Denis Zakaria also surprisingly opted to remain near the end of the transfer window.

Sporting director Max Eberl's plans to move some players and get a few more in mostly got mothballed because of untimely injuries to Alassane Pléa and Marcus Thuram. It thus ended up being a quite summer indeed. Kenan Bennetts, Manu Koné, and Laszlo Benes returned from loan. Luca Netz was the only purchase.

Main Vulnerability = "For Hütter or Worse"

Readers will surely notice that other sources place Gladbach's negative transfer balance much higher; possibly even as high as minus €20 million. This is because some accounting factors in the Hannes Wolf purchase and, we return again to, all the historic maneuvering from the summer's "coaching carousel". Adi Hütter cost Eberl a pretty penny.

Even taking the compensation the BMG received for Marco Rose, the club took a net loss on trainer they then turned around and purchased. Hütter's slow start to the campaign doesn't really leave one concerned. The Austrian gaffer also got off to a rough start with Frankfurt three years ago. What does concern one is how wedded to this major investment the cash-strapped club is.

One can easily envisage a subpar regression year for the foals in the lower reaches of mid-table. Much depends on injuries, but contract extensions for the many players sitting on expiring ones appear about as unlikely as a coaching change. On the precipice of a rebuilding project, Eberl and team find themselves unequivocally stuck before it can really get started.


---
"Class 5"


-Eintracht Frankfurt

One club occupies the same grade class assigned to Schalke last season. Hessen's notorious "moody diva" shows signs of crisis and has a lot of work to do if they wish to avoid their first relegation in 11 years. From nearly qualifying for their historic first-ever Champions' League place to scraping to avoid the bottom, it's more bad news for the SGE fans who thought they found stability after some tortuous years.


---
Eintracht Frankfurt



In = Sam Lammers (LS), Rafael Santos Borré (CF), Gonçalo Paciencia (CF) Jesper Lindstrøm (ATTM), Jens Petter Hauge (LW),Kristijan Jakic (DM) Christopher Lenz (LB), Danny da Costa (RB),  



Out = André Silva (CF), Luka Jovic (CF), Dejan Joveljic (CF), Steven Zuber (LW), Jetro Willems (LM) 

Estimated Transfer Balance =

+€19 million



Grade = 5,5

Here we admittedly encounter a team with problems outside the new sporting director's control. Markus Krösche shouldn't shoulder any of the blame for the transfer market shenanigans of Filip Kostic and Amin Younes. So many of the present train-wrecks were built into the situation well before Krösche arrived in the country's commercial capital. In times of great uncertainty, everyone wishes to leave a listing ship.

The new chief personnel executive--who increasingly looks as if he had a ceremonial role under Oliver Mintzlaff at Leipzig--still couldn't furnish a terribly coherent window. The Rafael Santos Borré snatch up to replace André Silva felt cheap, forced, poorly researched. Results thus far on the pitch confirm as much.

Procurements of Jesper Linstrøm and Jens Petter Hauge had the same feel to them. Even the late pushes for Kristin Jakic and Sam Lammers seemed nothing more than a rushed of throwing bodies at a positional problem instead of thinking it through. Meanwhile, he could have invested some time in offloading some of his surpluses at right back, getting Gonçalo Paciencia off the roster, and bringing in at least one more natural striker or right flanker.

Main Vulnerability = Time

This will most certainly not be a season during which we contrive clever nicknames for the SGE attack. No "Büffelherde". No "Krokodile". No nothing. The city of Frankfurt's famed football editorial press will find it hard to get cutesy when their true feelings about watching this team revolve more around a sense of nausea. Oliver Glasner doesn't have even the faint scaffolding of a system in place. This shapes up to be a rough go.

Supporters and sympathizers of the "moody diva" know full well what comes next: Come midseason this team shall be contesting the relegation race. Provided no one panics, everything should still be repairable. Some estimates place the transfer balance even higher based on the money obtained for Adi Hütter and some loan fees secured for the "parked" young talent.

We'll get a better sense of Krösche's managerial talents in the next window. Glasner may even be capable of settling everyone down with a simple system in which roles and needs prove more clearly defined just like he did in Wolfsburg. Wagering on this squad to succeed in Europe wouldn't be the smartest move. Neither would picking them to remain in the relegation race past January.


---
"Class 6"


-Hertha BSC

We've but one team to accord failing marks to this year. Last year's recipients, Werder Bremen and Mainz 05, were certainly worthy of the worst possible grade. This year we might have yet another Schalke situation on our hands when it comes to Germany's West Berlin capital city club.

Note that a Hertha relegation isn't anywhere near as sensational as last season's demise of the Königsblauen. Schalke are a huge club that hadn't been relegated in three decades. Hertha have actually been relegated twice in the past ten years.


---
Hertha BSC



In = Davie Selke (LS), Stevan Jovetic (LS), Ishak Belfodil (CF), Marco Richter (RW), Myziane Maolida (LW), Dennis Jastrzembski (LW), Suat Serdar (CM), Jurgen Ekkelenkamp (CM), Kevin Prince Boateng (ADM) 



Out = Jhon Cordoba (CF), Jessic Ngankam (CF), Daishawn Redan (ATTM), Matheus Cunha (ATTM), Matthew Leckie (RW), Dodi Lukebakio (RW), Javairo Dilrosun (LW), Nemanja Radonjic (LW), Matteo Guendouzi (CM), Eduard Löwen (CM) Sami Khedira (ADM), Luca Netz (LB), Omar Alderete (CB)

Estimated Transfer Balance =

+€32 million



Grade = 6,0

It nearly came to pass that there were no failing marks to hand out this year. As the transfer deadline approached, however, many German enthusiasts were visited a the familiar "ghost of transfer windows past". This particular apparition stubbornly haunts. There sometimes seems to be a real supernatural entity intent on destroying our regular assurances to Hertha fans that everything will be alright.

No it won't. Everything is a mess. Another disaster.

The Fredi Bobic of Frankfurt quickly snapped back to the Fredi Bobic of Stuttgart; perhaps even the Fredi Bobic (player) of the 2004 European Championships. Most of us assumed that one of the league's most respected personnel executives would part company with head-coach Pal Dardai first. Bobic didn't. Classy, but it still proved a mistake. Die "alte Dame" has been plunged back into crisis thanks to the new boss's humble courtesy.

Here we go yet again. Too many different types of players brought in by different coaches and sporting directors. No coherent footballing identity.

The administrative staff can't even furnish the basic competency of getting their paperwork filed on time. The only incoming transfer of demonstrated quality is now hurt for the crucial stretch during which the team desperately needed to pick up points against the league's two promoted teams. After Bochum and Fürth, things get tough again. Dardai's bluster literally cost this team too much quality.  Even the trainer is tired of his own antics.

Main vulnerability = Full-tilt damage control

The first thing Hertha's new sporting CEO must do is hang a countdown calendar in his office: 114 days until the next window. The financial transfer surplus remains impressive, even more so in light of the fact that investor Lars Windhorst delivered another €30 million cash injection this summer. This time the money must be spent with some sort of footballing thesis in mind. Long-range planning all day, every day. The front office might as well ignore what transpires on the pitch as it won't be pretty.

Players showing flashes of form can be showcased for sales to other clubs. Candidly, there really isn't a handful of core players around which to build. Kevin-Prince Boateng--a sentimental signing for many of us Germans--sports the type of banged up old footballing body that will keep him off the pitch most of the time. Just like Sami Khedira did last year, he'll probably simply opt to call it quits rather than keep stringing himself along. Personnel wise, there isn't so much as a starting point on this team.

Everything revolves around getting to the next window. Between now and then, the footballing product on the pitch doesn't need to be acceptable. Striving for that standard would be a mistake. One level above repulsive will suffice. Regrettably, when one tries to make something work with the players on this team, one quickly sees that even this is no forgone conclusion.

Coaching Hot Seat: Pal Dardai

The separation is coming. There should be no doubt about that. Likely the only reason that Bobic didn't grant Dardai's stated wish to return the youth academy concerns the need to stall for time. Though the statements shouldn't have caught the Hertha boss off guard, they did. The search for a new coach has now surely begun in earnest. Finding someone willing to take the project on shall prove difficult.

Few shall be willing to put themselves in such a dire situation. Manuel Baum probably won't pick up the phone if he sees Hertha on the Caller ID. Arne Friedrich may have to slap on a warm jacket and come work the sidelines until a long winter of desperate recruiting finally convinces Friedhelm Funkel to sign a three-week contract.

Mid-season Table Projection

Whenever it comes time to make a prediction, the inherent desire is to be proven wrong. Sports would be nothing without surprises. Here's hoping to get a few from the 2021/22 Bundesliga before it's time to evaluate this tip at Christmas. With the entire field having played each other once, here's how it might look:



FC Bayern München


Borussia Dortmund


VfL Wolfsburg


SC Freiburg


---



Bayer 04 Leverkusen


RB Leipzig


---



Borussia Mönchengladbach


FSV Mainz 05


VfB Stuttgart


TSG 1899 Hoffenheim


FC Union Berlin


FC Köln


VfL Bochum


Eintracht Frankfurt


Arminia Bielefeld


---



FC Augsburg


---



SpVgg Greuther Fürth


Hertha BSC



The bold calls to make include doubling down on the predictions that Hertha and Frankfurt will continue in free fall. It honestly seems as if we've a pair of implosion candidates with no solutions in sight. In the forecast, Köln and Union Berlin do drop a bit after succumbing to their own problems.

Leipzig and Gladbach improve a bit, yet still don't complete an entirely stellar first half. Leverkusen and Wolfsburg deflate somewhat, making room for the "hot tip" of Freiburg in the top four. Stuttgart, Hoffenheim, Mainz prove the most stable mid-table clubs with everyone below still in relegation danger.

Thanks so much for reading! You can occasionally catch Peter goofing off while watching the lower German football divisions on twitter, @ViceytheSS.

Twitter DMs are open for football conversations, corrections, and (if you truly insist) general abuse. 

All columns debut on Bulinews before appearing on Peter's website later in the week.



Related stories