Bielefeld hero Nilsson still maintains hope: "You can't lose faith."
By Peter Vice @ViceytheSS
Swedish center-halver Joakim Nilsson picked the perfect opportunity to score his first Bundesliga goal on Saturday.

The 28-year-old, rumored to be headed to America's MLS after the season, spoke on his emotions following Saturday's dramatic home draw with Hertha.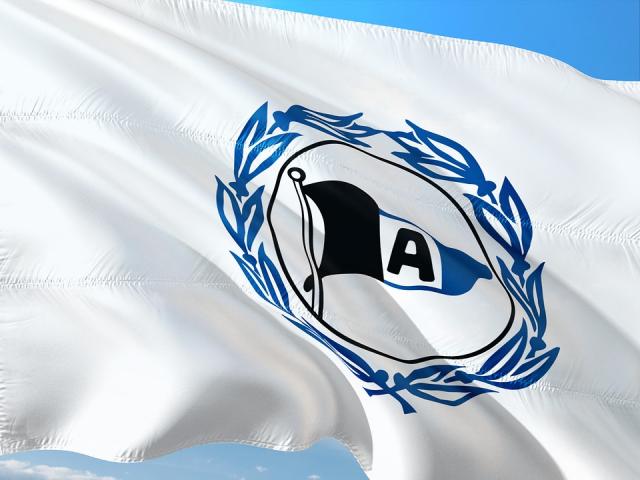 The clock nearly ran out on in Germany's Teutoburg Forest on Saturday. Had visiting Hertha BSC held onto defeat hosts Arminia Bielefeld 1-0, the best that 17th-placed Bielefeld could have hoped for at the end of the current campaign would have been the promotion-relegation playoffs.


In all likelihood, that remains all that the Teutoburgs can actually hope for this year. Hertha remain four points ahead of the DSC in the final safe slot. Current occupants of the playoff place, VfB Stuttgart, maintain a two-point advantage over Bielefeld.

The proud East Westphalians need hard work, a little help, and a lot of luck. In other words, it sets up to be an emotional whirlwind of a conclusion. Swedish defender Joakim Nilsson is already somewhat inured to it, having experienced his own emotional rollercoaster on Saturday. Directly involved in two potential penalty calls that could have swung the match either way, Nilsson kept faint hope alive with his equalizer at 90+1.

Nilsson had to adjust to a new central defensive partner on the fly when Germany U21 international Amos Pieper was injured in pre-match warmups. In the 58th, he caught a rough challenge from Hertha's Peter Pekarik and lay on the turf writhing in pain. The refereeing team briefly reviewed the play to see if die Arminen should have been awarded a penalty. In the end, they were not and continued to trail 0-1.

Things got really crazy exactly one half hour later. Hertha sub Luca Wollschläger--in his professional debut--had a step on Nilsson in the 88th. The Swede briefly had his hand on the youngster's jersey, but in the end let the 19-year-old run rather than take a red card for an emergency tactical foul.

Wollschläger made it through on goal and crossed for Maximilian Mittelstädt ahead of onrushing keeper Stefan Ortega. Mittlestädt missed out is chance to decide the game, and thereby ensured that Hertha officially avoided relegation, by playing back for Wollschläger instead. The chance went begging.


"That was a curious situation," Nilsson remarked afterwards, "I had to let my opponent sprint halfway across the pitch for what was almost the 0-2."

It proved to be a very good thing that Nilsson didn't take the red card. Some two minutes later, Bielefeld's Robin Hack put a corner kick back into the area. Nilsson headed the tying goal home. Even then, celebrations had to be postponed while the Swede's offside position was checked.

"Now I'm tired and full of emotion at the same time," Nilsson said of the tally, "I don't even know what I was thinking at that moment."

Nilsson has quite a bit going on both on and off the pitch at the moment. Rumors surfaced earlier this week that the 28-year-old had agreed to terms with new MLS club St. Louis City FC. After three seasons on the German football radar, it looks to be the case that Nilsson will be the long-awaited fourth player recruited by former football administrator Lutz Pfannenstiel to his new stateside project.

Bielefeld's hero of the day wasn't directly asked about the transfer rumors by his post-match interviewer. Instead, it was his turn to comment on whether the embattled club could sensationally avoid relegation in the campaign's two remaining rounds. Bielefeld face Bochum and Leipzig. Stuttgart have Bayern and Köln. Hertha have Mainz and Dortmund.

"That's football," he noted while coupling his whirlwind day with the challenges ahead, "You can't lose faith. We have a chance to fight in the next two games. We just have to take the fighting spirit with us. Today's game wasn't our best, but the spirit was there. We can be confident of getting something at Bochum."



More about the match
More about the teams