Rafinha: It just didn't work between me and Kovac
Rafinha has talked about his strained relationship with Bayern München coach Niko Kovac.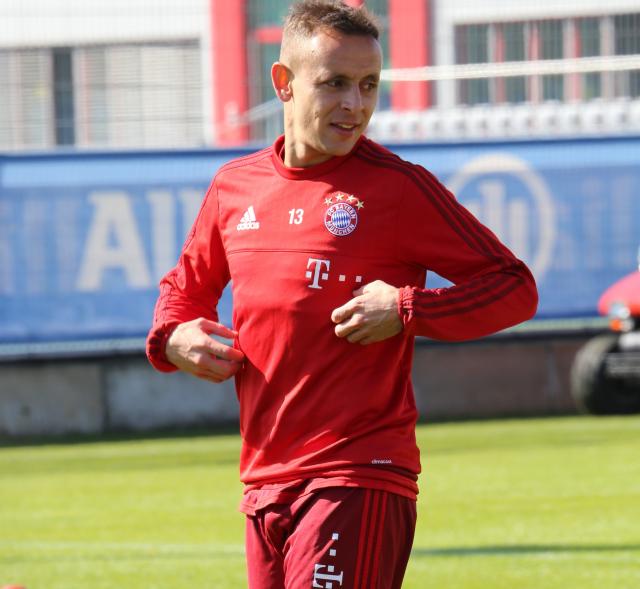 | | |
| --- | --- |
| Rafinha. | Photo: Rufus46, CC BY-SA 3.0 |
Rafinha has admitted he didn't have a good relationship with Bayern München coach Niko Kovac.

Back in February, the 33-year-old openly said that he was disappointed with his lack of playing time under Kovac.

And now, after leaving Bayern following his contract expiry, Rafinha has given a more detailed statement about his difficult last season at the club under Kovac.

"I never really said anything about a coach's decisions. It happened once last season, because a limit was reached. It may have been a mistake, but it had to come out back then. Before that, I went to Kovac's office and told him that I need first-team action. Unfortunately, it didn't work with Kovac," Rafinha told Sport Bild and added:

"Niko Kovac and I had a conversation before the season in which I told him that if he wasn't planning with me, he should let me go. He said that I would get my opportunities. But it didn't go as he said. At least, I understood him differently.

"I wish Niko Kovac all the best. He's a young coach. But it just didn't work between him and me. Maybe he didn't trust me. There was a period when I got to play more games. After that, the coach just didn't use me anymore, and I couldn't understand why," Rafinha said.

Rafinha also explained just how disappointed he was when Kovac didn't bring him on during his final game at Allianz Arena against Eintracht Frankfurt.

"That was a low blow, the negative climax. I was so disappointed! The coach knew that it was my last game. A week earlier, at the match in Leipzig, Thiago got injured, and Kovac took him out, put me at right-back and moved Joshua Kimmich to midfield. At the last game against Frankfurt, Leon Goretzka had to be substituted. It was the same situation, but Kovac chose to put Renato Sanches on instead of me. Kovac knew what playing this game would have meant to me. I was very, very sad," the right-back said.

After spending eight years at Bayern, Rafinha has now joined Flamenho in his native country, Brazil.