Rose and Southgate discuss decision to leave Bellingham in Germany
By Peter Weis @PeterVicey
England trainer Gareth Southgate has spoken on his decisions to both call up Jadon Sancho and leave Jude Bellingham off his latest roster. 

Bellingham's club coach, meanwhile, made clear that he fully endorsed Southgate's choice to give Bellingham a break.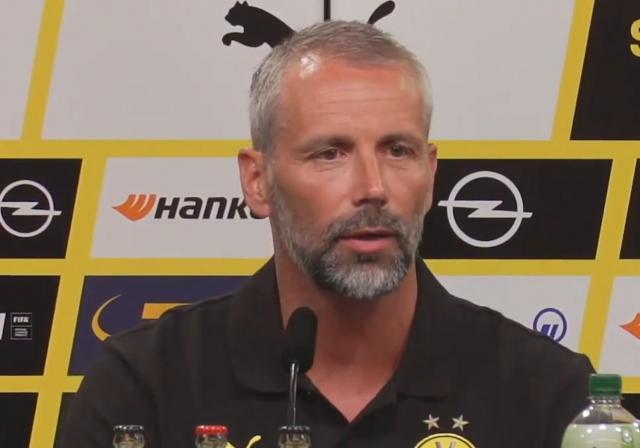 | | |
| --- | --- |
| Marco Rose. | Photo: Borussia Dortmund/OneFootball |
Three Lions' head-coach Gareth Southgate once again had to address his perceived bias for EPL players when compiling his national team roster. During the summer's European Championship, the gaffer caught significant flak for not using Jadon Sancho (then a Dortmund player) enough.


Now that Sancho belongs to Manchester United, the question aimed at Southgate this time was why he left a very much in-form Jude Bellingham at home in Nordrhein-westfallen. Sancho hasn't featured much for the Red Devils of the Isle, logging 200 minutes in two starts and three relief appearances for Ole Gunnar Solskjaer.

Meanwhile, teenage phenom Bellingham has been on an absolute tear with six scorer points across all competitions. This included two instances of Bundesliga team-of-the-week honors and two sensational performances in for Dortmund in the Champions' League.

"Did Jadon earn his place with performances in recent weeks?" Southgate rhetorically asked himself at a Friday presser, "Probably not, but we feel like we've invested a lot in Jadon over time. We feel that he can reach a high level."

"Dortmund is a big club, but Manchester United is one of the biggest in the world," Southgate noted further when discussing Sancho's slow start, "There's a special adaptation that is needed."

Regarding Bellingham, Southgate acknowledged that the decision not to call him up this time was "a difficult one."


"A lot of young players absolutely deserved a call-up," Southgate said, "It's hard sometimes because these guys are playing so well for their clubs. We're also aware of the interests of their clubs as well. Sometimes they want to pull a player out, so we have to work within that dynamic."

Southgate went on to say that it would have been slightly unfair to call Bellingham up merely to work with the team in training. Without explicit use for the 18-year-old on the competitive pitch, the national team trainer felt there would have been little benefit to having the teenager join the team.

BVB head-coach Marco Rose also supported the decision.

"It's the correct decision from the national team coach," Rose said on Friday, "Jude, for all his talents, is still only 18. We have to look after the lads and not burn them out. That's why I welcome this decision. I think it's very intelligent."



Related stories