Bayern updates:
AS Roma interested in Sabitzer, FCB willing to listen to offers for Goretzka
By Peter Weis @PeterVicey
There are fresh transfer rumors to report upon with respect to the future of two midfielders playing for the giants of German football.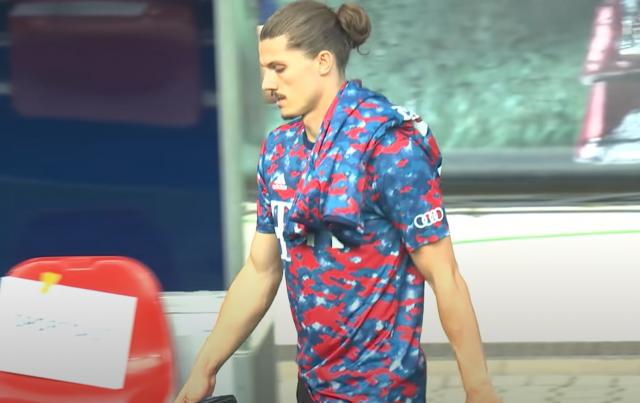 Germany's Kicker Magazine cites a report appearing in Italian newspaper "La Repubblica" to claim that 2022/23 Europa League runners-up AS Roma have contacted FC Bayern München about the possibility of potentially acquiring Austrian midfielder Marcel Sabitzer on loan. The 29-year-old recently returned from a loan stint with Manchester United and Bayern are, per Kicker, looking to at the very least park him elsewhere for next season.


In an article appearing in Kicker's Monday print edition, it is strongly suggested that Bayern wish to utilize newly-acquired midfielder Konrad Laimer as the starter alongside Joshua Kimmich in a double-six tactical set-up next season. There genuinely appears to be no room for Laimer's Austrian compatriot, who also joined Bayern from RB Leipzig two summers ago. Such a tactical outlook may potentially have ramifications for the future of Kimmich's friend and German national team colleague Leon Goretzka.

The Monday edition of the "Münchener Abdendzeitung" reports that Bayern are willing to entertain offers for Goretzka. Once considered Kimmich's inseparable midfield partner, Goretzka no longer works with Kimmich together regularly as a second six. Both players have sought to refine their game in order to work as more forward-oriented players and don't generally serve on the same axis anymore. Goretzka's estimated market work has declined by €20 million in the latest transfermarkt update.

Whether or not a suitable taker for Goretzka could be found remains to be seen. The Munich newspaper report also emphasizes that the player himself has informed the club bosses that he wishes to stay and fight for his starting spot. Moreover, it counts as extremely unlikely that the 28-year-old would wish to move abroad one year ahead of the German-hosted 2024 European Championships. A player of Goretzka's caliber and pedigree probably also wouldn't accept a domestic move to a smaller club.



More about FC Bayern