Völler reveals Nagelsmann received "incredibly good offers from top clubs"
By Rune Gjerulff @runegjerulff
Speaking at Julian Nagelsmann's official unveiling as Germany coach, DFB sporting director Rudi Völler revealed that the 36-year-old had received "incredibly good offers from top clubs" over the summer.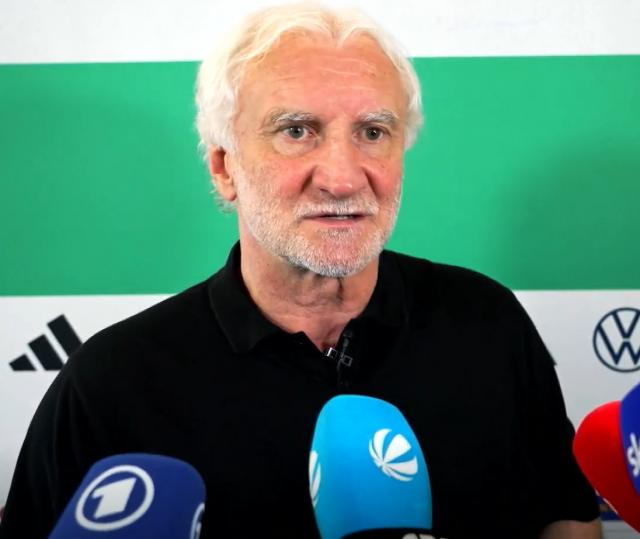 After being announced as the new Germany coach, Julian Nagelsmann was introduced by the German Football Association at a press conference this afternoon.


There, DFB sporting director Rudi Völler explained that although Nagelsmann had attracted interest from a number of top clubs, he did not need much convincing.

"We were lucky to have a coach on the market who was willing to step in. Julian had already received incredibly good offers from top international clubs in the summer, and the same would have been the case in the winter," said Völler.

"But we didn't have to do much to convince him. With his character and experience, he's exactly the right man for the job."

DFB president Bernd Neundorf revealed that Nagelsmann was the top candidate for the job from the start.

"After the defeat against Japan, we thought about how to react. We didn't want to talk about names right away. We talked about salary, contract and availability. We made an internal ranking of which candidate to approach first. The first person we contacted was Julian," Neuendorf said.

"We have the confidence and absolute trust that Julian will approach this task with a high level of personal commitment," he emphasized.



More about Germany