Nagelsmann defends Kimmich against Lahm's criticism: "Everyone's entitled to their opinion."
By Peter Vice @ViceytheSS
With German giants FC Bayern München riding a four-match league-winless run as Bundesliga play prepares to resume, no one on the record champions escapes criticism. 

Some days after the player Joshua Kimmich modeled his career after noted that the FCB and German national team midfielder needed to focus on a specific aspect of his game Julian Nagelsmann took time to express full confidence in his starting six.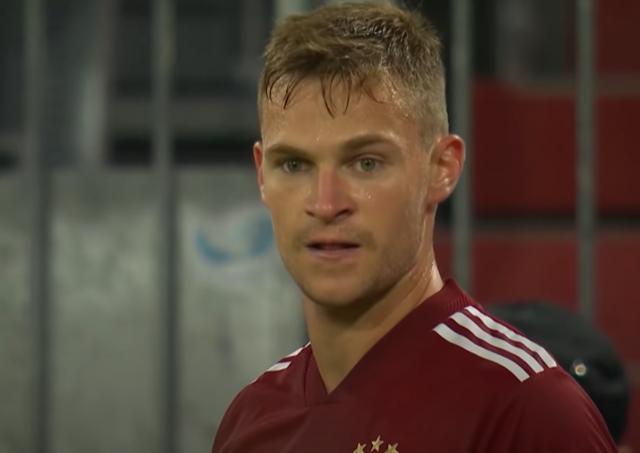 Whenever one thinks about Joshua Kimmich, one cannot help but simultaneously thin of German footballing legend Philipp Lahm. Both players initially honed their game for VfB Stuttgart. Both rose to prominence with Bundesliga record champions FC Bayern München. Both also began their careers for club and country as right-backs before moving into midfield.




One distinguishing aspect between the two footballers remains the fact that Lahm more cooperatively made the transition into midfield whereas Kimmich has insisted and pushed for the move. Perhaps with this in mind, Lahm (currently a VfB Stuttgart administrator) recently criticized Kimmich for the manner in which his recent style of play has contributed to the FCB's four-match league-winless run.

Lahm recently stated that Kimmich needs to "think a bit more defensively". German football watchers in large part agree. The 27-year-old is clearly trying to do far to much in the service of helping his team's forward play, leaving huge gaps for the opponent to exploit behind him. Kimmich's last truly solid game came in the round four 1-1 draw with Gladbach.

Since then, he's looked fairly sketchy in two league and two Champions' League fixtures. A pair of games spent paired with Ilkahy Gündogan in midfield over the international break were also less-than-inspiring. In addition to finding himself on the defensive about his personal tactical and personnel selections, FCB trainer Julian Nagelsmann also had to answer questions about his slumping six at the Thursday press conference.

"Everyone is allowed to express their opinion," Nagelsmann said of Lahm's comments, "we have to tolerate that. In the final analysis, it comes down to the content.  Josh is an extremely important player for us and for the national team. He enjoys full confidence with both us and the national team."

"Like anyone else, he has things he does well and things he can improve upon," Nagelsmann said, adding a not-so-subtle affirmation that he felt Kimmich was currently definitely in the correct position, "It's important for a player to know precisely what he has to do."



More about Joshua Kimmich
More about FC Bayern