Seoane and Matarazzo appear to still enjoy strong backing even after latest losses
By Peter Weis @PeterVicey
Having already seen two head-coaching sackings in this young 2022/23 Bundesliga campaign, the question as to whether there will be any others before the coming World Cup break remains an interesting one. 

Focus turns to two clubs who have already collected most unneeded losses this weekend, VfB Stuttgart and Bayer 04 Leverkusen. These two are currently above only lowly VfL Bochum at the bottom of the Bundesliga table.

If respective sporting directors Simon Rolfes and Sven Mislintat are to be believed, both Gerardo Seoane and Pellegrino Matarazzo are staying put for the time being.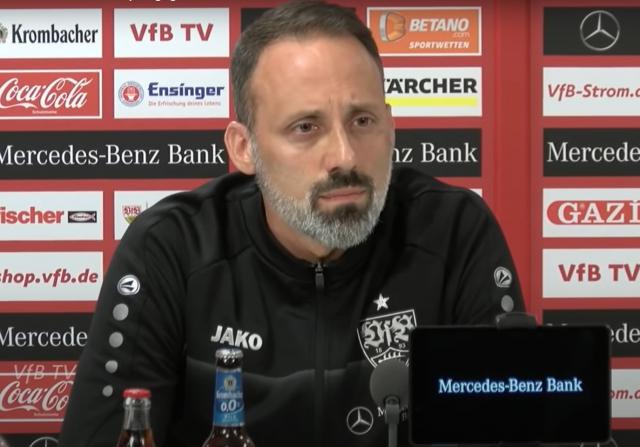 After respective losses to FC Bayern München and VfL Wolfsburg this weekend, Bayer 04 Leverkusen and VfB Stuttgart find themselves in the 16th and 17th place in the Bundesliga table. There both shall remain after the current matchday concludes tomorrow. According to the chief personnel executives at the two clubs, however, the jobs of both head-coaches are not yet in jeopardy.


Leverkusen's loss to Bayern on Friday night is the fifth loss of the young season for Germany's red company team. Die Werkself have won just one league fixture this season, a victory over FSV Mainz 05 in round four. The defensive ranks remain horribly shaky. Keeper and captain Lukas Hradecky keeps committing errors. Star striker Patrik Schick simply cannot get going and has only scored twice this campaign.

While an upset of Bayern wasn't exactly expected, the scale of the loss and the lack of passion was certainly disconcerting for all those involved with Leverkusen. Commitment in the duels, fights for second balls, and a general lack of forward sprit on the rush were noticeably lacking. It appeared as if the challenges Seoane issued to his team had gone unheeded.

Seoane made clear in his post-match comments that he took the team's position in the table "quite seriously". B04 chief personnel exec. Simon Rolfes, operating as the club's top manager for the first time since Rudi Völler's retirement last spring, offered some stinging rebukes.

"We had no chance from the first minute," Rolfes noted after the defeat, "We lacked everything you need to bring to a Bundesliga match: tackling, willingness to run, technique, and courage."

"The components I mentioned are basic requirements," Rolfes added a little later in the interview, "It's clear enough that we didn't rise to the occasion. Of course, it's unacceptable the way we played."


As harsh as these words were, it didn't appear as if Rolfes was ready to pull the trigger on his first coaching sacking. Asked if the managers were considering revoking the endorsement of CEO Fernando Carro delivered over the international break, Rolfes jumped to the importance of the next match; a Tuesday encounter with Porto in the Champions' League.

"That [the UCL match] is what we should be concerned with, not other other things," Rolfes stated, "We need success in the shorty-term and a different demeanor. That's the crucial thing."

Over in Swabia, it would appear that things are getting a bit hit under the collar for VfB Stuttgart trainer Pellegrino Matarazzo. Saturday's heartbreaking 2-3 loss away at VfL Wolfsburg means that the Württembergers are still winless through the initial eight Bundesliga matchdays.

VfB sporting director Sven Mislintat - who famously guaranteed his preferred head-coach's job even in the event of relegation ahead of the start of last season - promised that there would be "extensive analysis" following the team's latest loss.

"Matarazzo is not part of this analysis," Mislintat was sure to add, "We are a club that always has to suffer losses due to [high profile] departures. We are, I think, the second youngest team in Europe. There will always be phases like this. And we can get through them too."

For his part, Matarazzo didn't wish to make excuses. He did nevertheless offer up some optimism.

"There are no excuses. The goals were all avoidable," the 44-year-old began by saying, "But we've shown in the past that we are capable of getting back up. That is part of our DNA."

Defender Pascal Stenzel, the veteran Matarazzo ultimately turned to fill his vacant right defensive slot, also spoke up in favor of his coach.

"Our coach has been walking the path with us for almost three years now," Stenzel said, "I am convinced that we will also experience more successful times again. Everyone knows what we want to play. Everyone knows what is required."



More about Pascal Stenzel